The king of vegetables, Ottolenghi has long championed colourful, flavour-packed meals that put more plants (and less meat) at the centre of the plate. We've rounded up ten of our favourites – these are all dishes that can be made for dinner, spanning Ottolenghi's best cookbooks, from Plenty and Plenty More to his most recent release, Ottolenghi FLAVOUR, with plenty of hints and tips to embrace more veggie ingredients every day.
Spicy Mushroom Lasagne from Ottolenghi FLAVOUR
When it comes to unlocking the complex flavours hidden in simple vegetables, Ottolenghi is something of an expert. This meat-free lasagne from Ottolenghi FLAVOUR is a perfect example: made with not one but four kinds of mushroom, it has a satisfyingly intense, umami-rich flavour.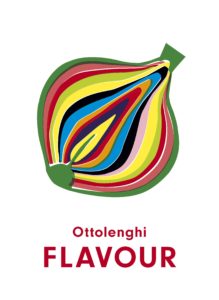 Ottolenghi FLAVOUR
A guide to unlocking the complex flavour in simple vegetables
With a focus on creative cooking processes and clever ingredient pairing
Including recipes for everything from midweek meals to weekend feasts
Braised Eggs with Leek and Za'atar from Simple
These one-pan eggs are quick and easy to throw together and work just as well for a Sunday brunch as a weeknight dinner with a glass of wine. Middle-Eastern vibes guaranteed here with lots of preserved lemon, cumin and za'atar.
Get your copy of Ottolenghi's Simple here.
Aubergine with Buttermilk Sauce from Plenty
Few things say 'Ottolenghi' more than tender aubergine with a scattering of jewel-like pomegrantates and za'atar. 
Puy Lentil and Aubergine Stew from Simple  
This one-pot aubergine, cherry tomato and lentil stew is bursting with flavour and super easy to put together. Aubergines are a brilliant veggie ingredient, as Ottolenghi says: "it's one of the many reasons I love aubergines: they're so versatile and can be cooked in such different ways to yield such different results". Read on here to find 9 more vegetarian ingredients to help you cook meat-free everyday. 
Get your copy of Ottolenghi's Simple here.
Roasted Sweet Potatoes and Sweet Figs from Jerusalem by Yotam Ottolenghi & Sami Tamimi
For anyone who has had the pleasure of visiting one of Ottolenghi's delis, this pile of perfectly roasted veg with a colourful topping will be a familiar sight. The combination of earthy, green fig pairs perfectly with the soft roasted sweet potato is the perfect pairing.
Order your copy of Jerusalem here.
Squash with Chilli Yoghurt and Coriander Sauce from Plenty More
In this perfect recipe to make the most out of squash, lashings of chilli yoghurt and a vibrant coriander sauce bring roasted squash to life.
Get your copy of Plenty More here.
Fondant Swede Gratin from NOPI: The Cookbook by Yotam Ottolenghi & Ramael Scully
Rich, creamy and packed with plenty of cheese, this is a pan full of comfort and can be happy enjoyed as a side dish or the main event. Be sure to use a vegetarian Caerphilly.
Get a copy of NOPI: The Cookbook here.
Shakshuka from Jerusalem by Yotam Ottolenghi & Sami Tamimi
Plenty of sweet tomato and spice make this one-pan brunch recipe especially delicious. A traditionally Tunisian dish, this version of shakshuka uses harissa for an additional kick, served with thick yoghurt and plenty of good white bread.  
Order your copy of Jerusalem here. 
Roasted Brussels Sprouts with Pomelo and Star Anise from Plenty More
So you thought you didn't like brussels sprouts? Reserve judgement until you've tried them the Ottolenghi way, roasted and tossed with vibrant pomelo and fragrant star anise. 
Get your copy of Plenty More here.
Membrillo & Stilton Quiche from Plenty More 
An indulgent starter or main course, this combination of sweet membrillo, salty Stilton and nutty squash is delicious here. For a vegetarian version, make sure to source rennet-free Stilton (check the ingredients list to be sure). 
Get your copy of Plenty More here.
Chermoula Aubergine with Bulgar and Yoghurt from Jerusalem by Yotam Ottolenghi & Sami Tamimi
Make your own chermoula spice mix in this recipe by blending garlic, cumin, coriander, chilli, paprika, preserved lemon and olive oil – it works wonders for packing aubergines with flavour. Topped with bulgar, herbs, olives and almonds, this is a wonderful Med-inspired dish, which you can serve as part of a veggie feast or a main. 
Order your copy of Jerusalem here.
Baked Mint Rice from Simple
A foolproof method for cooking rice, this baked rice recipe with mint and feta comes with an olive, walnut and pomegranate salsa for added crunch and sweet-tart flavour. A great packed lunch or side to roasted root vegetables. 
Get your copy of Ottolenghi's Simple here.
The Ultimate Winter Couscous from Plenty 
Fluffy, saffron couscous topped with a mountain of spiced, roasted root vegetables and an extra hit of harissa, preserved lemon and fresh coriander, this really is the ultimate couscous to warm you up during the cold months. 
Soba Noodles with Aubergine and Mango from Plenty
Cold buckwheat noodles, sweet mango and a sweet-sharp dressing of toasted sesame oil, zingy lime, chilli, garlic and rice vinegar makes for a starter that is packed with flavour. You could make this into a main by adding fried tofu. 
Barley Risotto with Marinated Feta from Jerusalem by Yotam Ottolenghi & Sami Tamimi
Unlike traditional Italian risotto, this version uses pearl barley rather than rice. Spiked with thyme, paprika, bay, lemon rind, chilli and tomato, and served with marinated feta for extra creaminess, this dish is packed with warmth and flavour.