Here at The Happy Foodie, we love cooking up something special for an occasion and spending hours on a labour of love recipe. But when it comes to the everyday, we want our meals to be fast, flexible and achievable, especially during the midweek rush. 
So here are our top, well-thumbed cookbooks for everyday cooking, plus a few unreleased titles we've had a sneak peek at to keep your eye on too. Plus here's your chance to win 3 of the books on our list!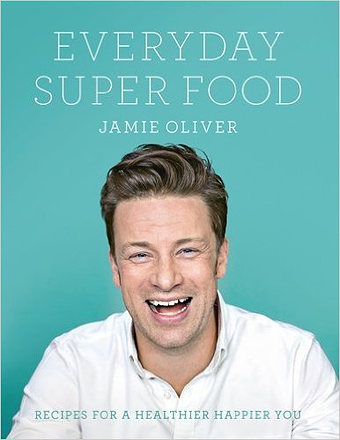 Everyday Super Food by Jamie Oliver
The clue is in the name with this one. Jamie Oliver's most recent book, Everyday Super Food is one we reach for both on a weekday and at the weekend, too. Packed with innovative, exciting and nutritious meals, it's an essential for any kitchen shelf. 
The humble chicken. So delicious and oh-so versatile. Catherine Phipps' book is all about celebrating this 'glorious bird' with recipes from curries to salads to pies. It's the perfect book for you if you always seem have a couple of chicken cuts in the fridge.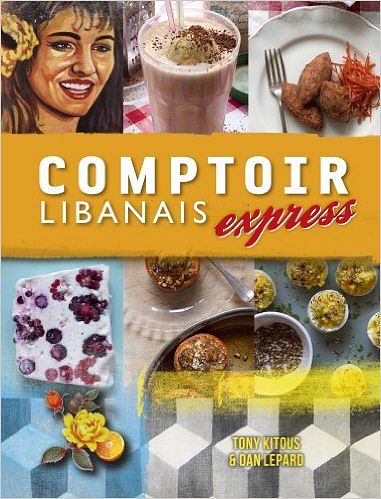 Comptoir Libanais Express by Tony Kitous & Dan Lepard 
Everyday cooking doesn't have to mean everyday flavours. Comptoir Libanais Express celebrates the big flavours and colours of Lebanon with a fuss-free collection of recipes. From spicy One-pot Fast Roast Chicken to the Comptoir Lasagne, this book will have you looking at everyday recipes in a new light.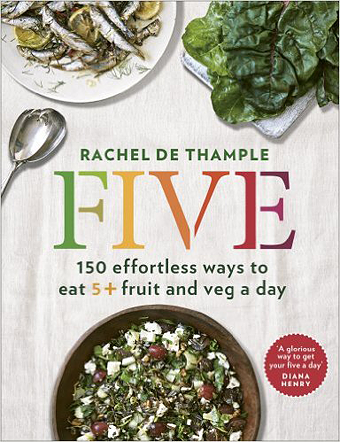 Is getting more fruits and vegetables in your diet part of your daily mission? Then you'll find yourself reaching for Rachel De Thample's FIVE on a weekly basis. It even includes helpful menu suggestions and information on exactly what constitutes a portion of fruit or veg.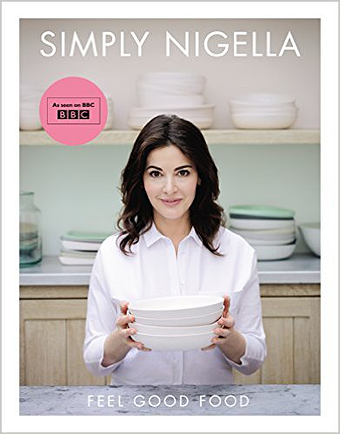 Simply Nigella by Nigella Lawson
Nigella Lawson's most recent book, Simply Nigella, is all about balance and is perfect for everyday cooking. From familiar favourites to dishes that will broaden your repertoire this book is another failsafe from Nigella, and one we're enjoying cooking from on a weekly basis.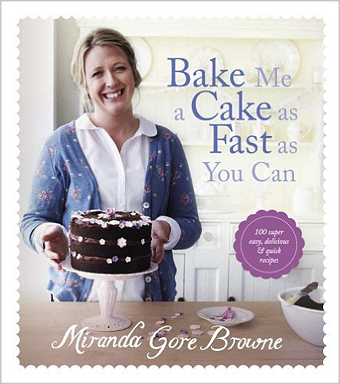 Bake Me a Cake as Fast as You Can by Miranda Gore Browne
Baking isn't just for the weekend with this book from Miranda Gore Browne. It's packed with speedy and low maintenance bakes that mean you can enjoy homemade sweet treats even on the busiest of days.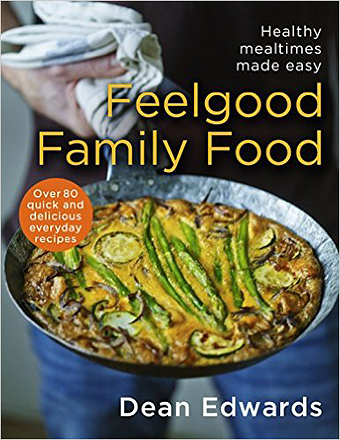 Feelgood Family Food by Dean Edwards
Busy dad Dean knows exactly how important fuss-free recipes are for the midweek. But with this collection of healthy recipes, Dean makes sure that easy never means boring.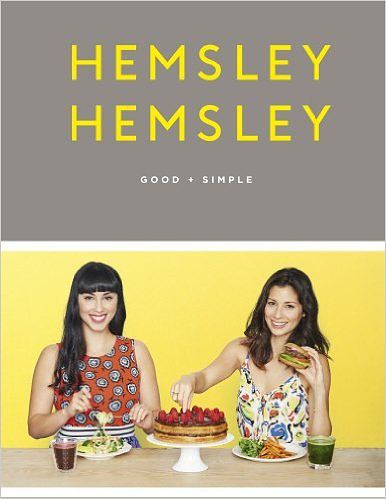 Good + Simple by Melissa and Jasmine Hemsley
The Hemsley sisters' second cookbook, Good + Simple is filled with inspiration for eating well every day. If you're looking to eat more wholesome food without forfeiting flavour, then you'll love the easy recipes in this book. 
And here are a selection of unreleased cookbooks we're sure will be everyday cooking favourites...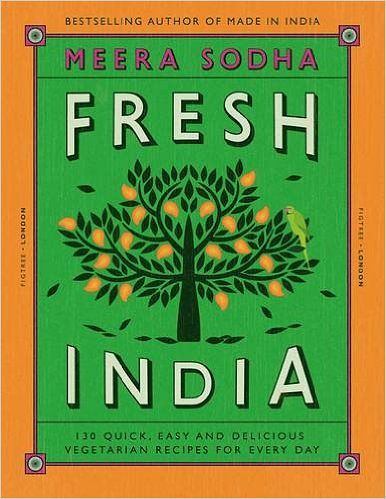 Do you find yourself reaching for Meera's Made in India over and over again? Then you'll love her new book, Fresh India, packed with 130 easy vegetarian recipes. Meera uses easy-to-find ingredients to create a variety of recipes, from traditional dishes to lip-smacking show-stoppers.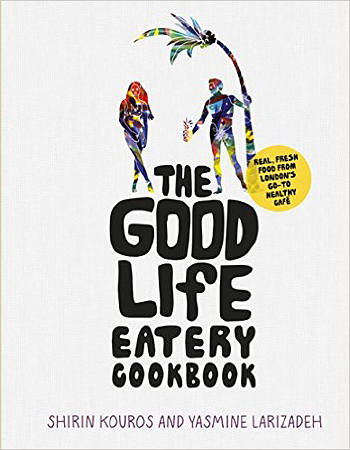 The Good Life Eatery Cookbook by Shirin Kouros and Yasmine Larizadeh
This cookbook brings the laidback, sunny vibes of L.A. to everyday cooking. It champions healthy cooking without the gimmicks and we're sure it's going to be one of our well-thumbed favourites.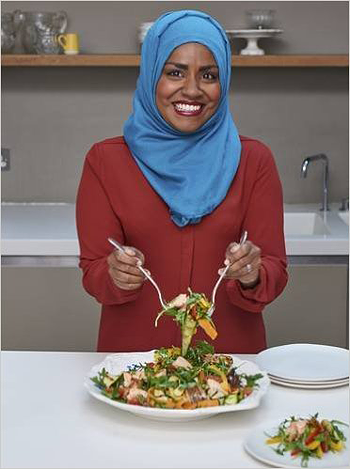 Nadiya's Kitchen by Nadiya Hussain
Did you fall in love with Nadiya and her cooking when she won The Great British Bake Off 2015? Good news! She's back with her debut cookbook full of her favourite recipes. And there's more than baking, with chapters including 'Lazy Sunday Mornings' and 'Midnight Feasts'.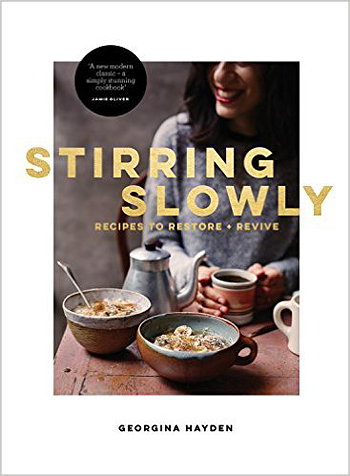 Stirring Slowly by Georgina Hayden
Georgie Hayden's debut cookbook is a comforting collection of recipes that promises to restore and revive - perfect for busy days and restful weekends. This book celebrates the process of cooking and time spent in the kitchen. A must for any foodie who cherishes their everyday cooking.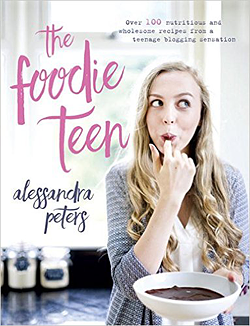 The Foodie Teen by Alessandra Peters
Blogging sensation Alessandra's first cookbook is a must for - you guessed it - any foodie teen. With recipes ranging from dishes to wake you up to snacks to keep you going, this is the perfect book for any young foodie.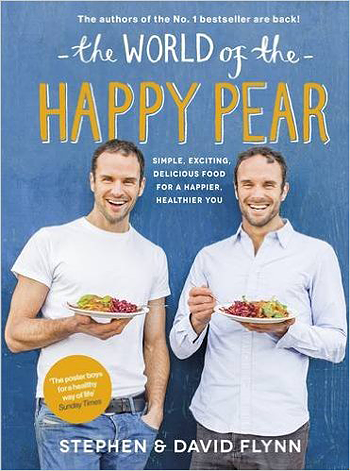 The World of The Happy Pear by Stephen & David Flynn
The Happy Pear make simple food delicious and exciting with their new cookbook. This book boasts over 100 recipes including delights like Grilled Halloumi Burgers with Sweet Chilli Ketchup and Garlic and Tahini Mayo and Chocolate Salted Caramel Tart - we can't wait for this one!
What about you? Which cookbooks do you depend on week in, week out? Tweet us your recommendations. 
And remember to enter our competition to win 3 of our favourite cookbooks for everyday cooking here.