To celebrate National Vegetarian Week 2015, we've put together a list of some of our favourite meat-free dishes. From scrumptious vegan fare to adventurous vegetarian bakes, get inspired with our top 5 veggielicious recipes!
Black Bean Burgers - Mary McCartney's At My Table
Packed with protein and fibre, if you don't have black beans, then kidney beans are a great alternative. Sandwich between a burger bun with all the toppings – sliced pickles, tomato, onion, lettuce, Thousand Island dressing (or mayo and ketchup) and mustard. Mary's advice is to never skimp on the toppings!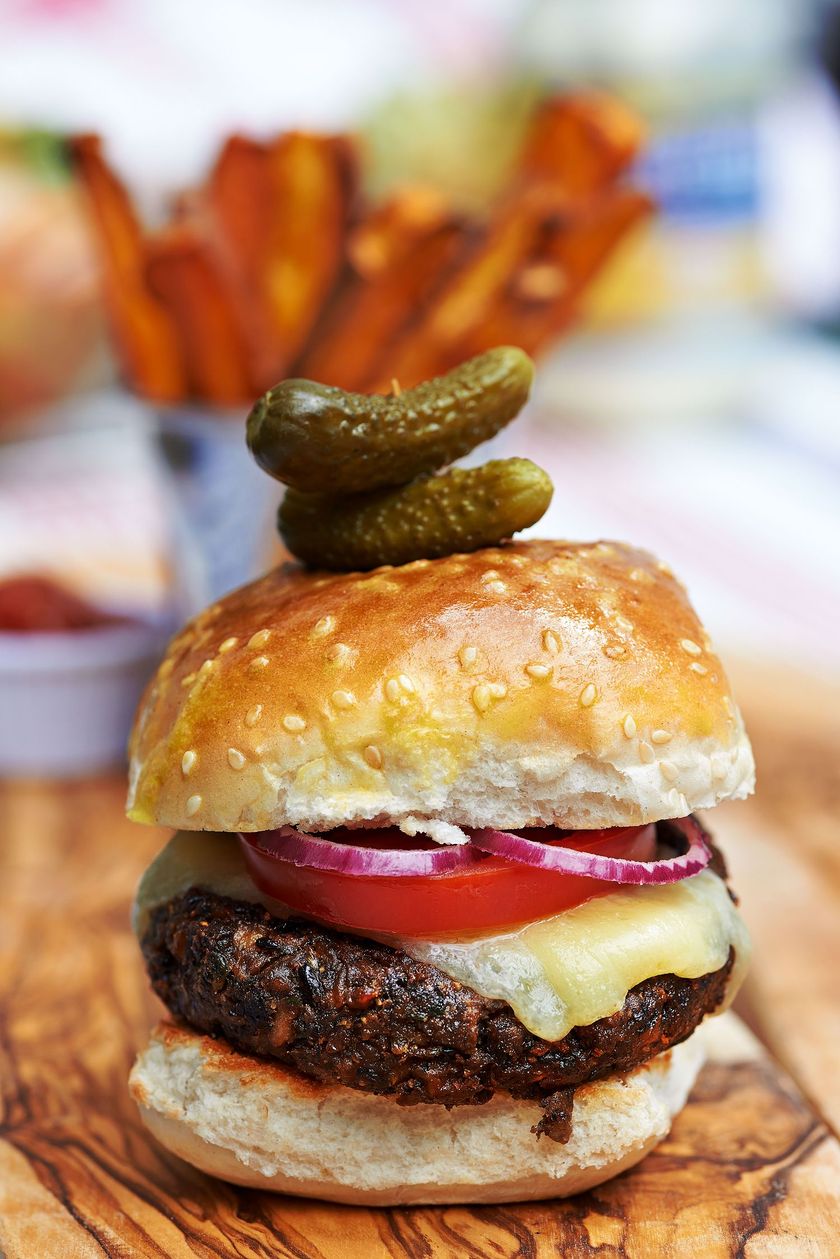 Beetroot and Cumin Fritters with Horseradish and Dill Yoghurt - Lee Watson's Peace and Parsnips
These little fritters are bursting at the seams with flavours, and the herbaceous horseradish yoghurt tops things off very nicely. A punchy, zesty sauce is perfect with any fried food, lighting the palate up. The sweet earthiness of the beetroot and the fragrance of cumin were, very simply, made for each other.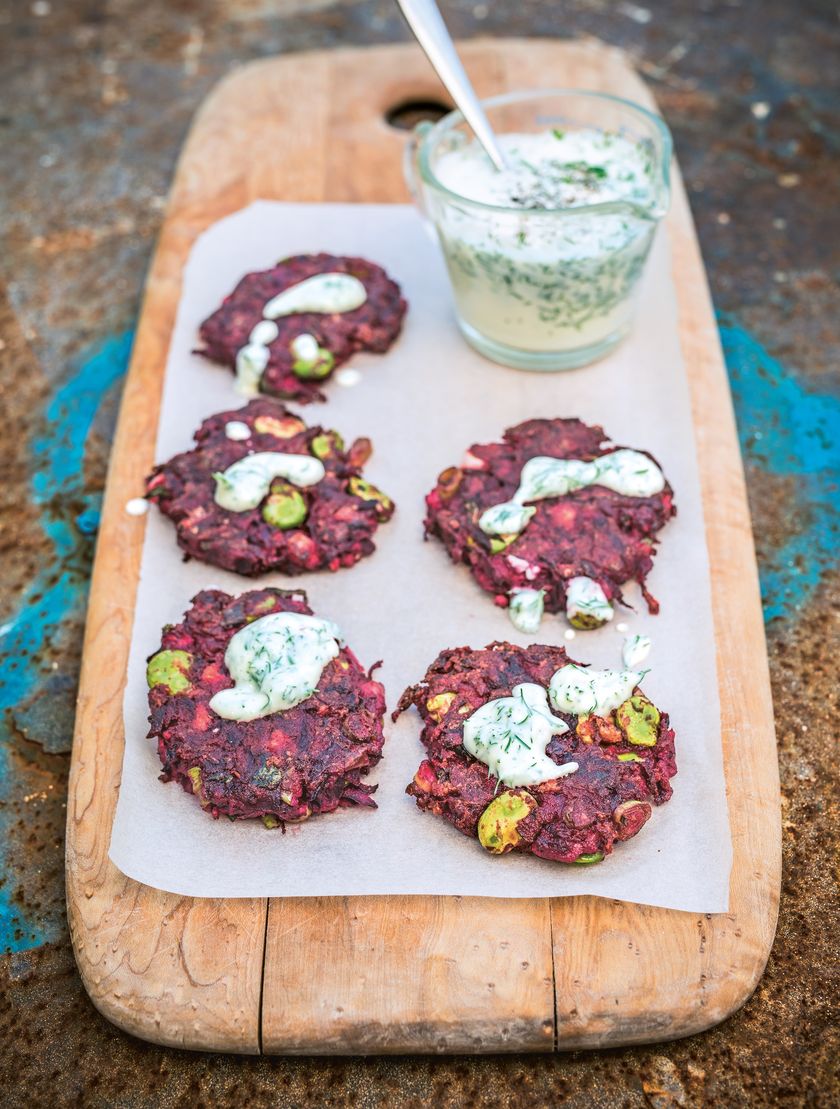 Squash, Brown Butter and Sage Quiche - Claire Ptak's The Violet Bakery Cookbook
Butternut squash and sage with brown butter is a classic combination and it works really well in a quiche. You can use butternut or any of the sweet squashes of your choice. Onion and crown prince squash are favourites too.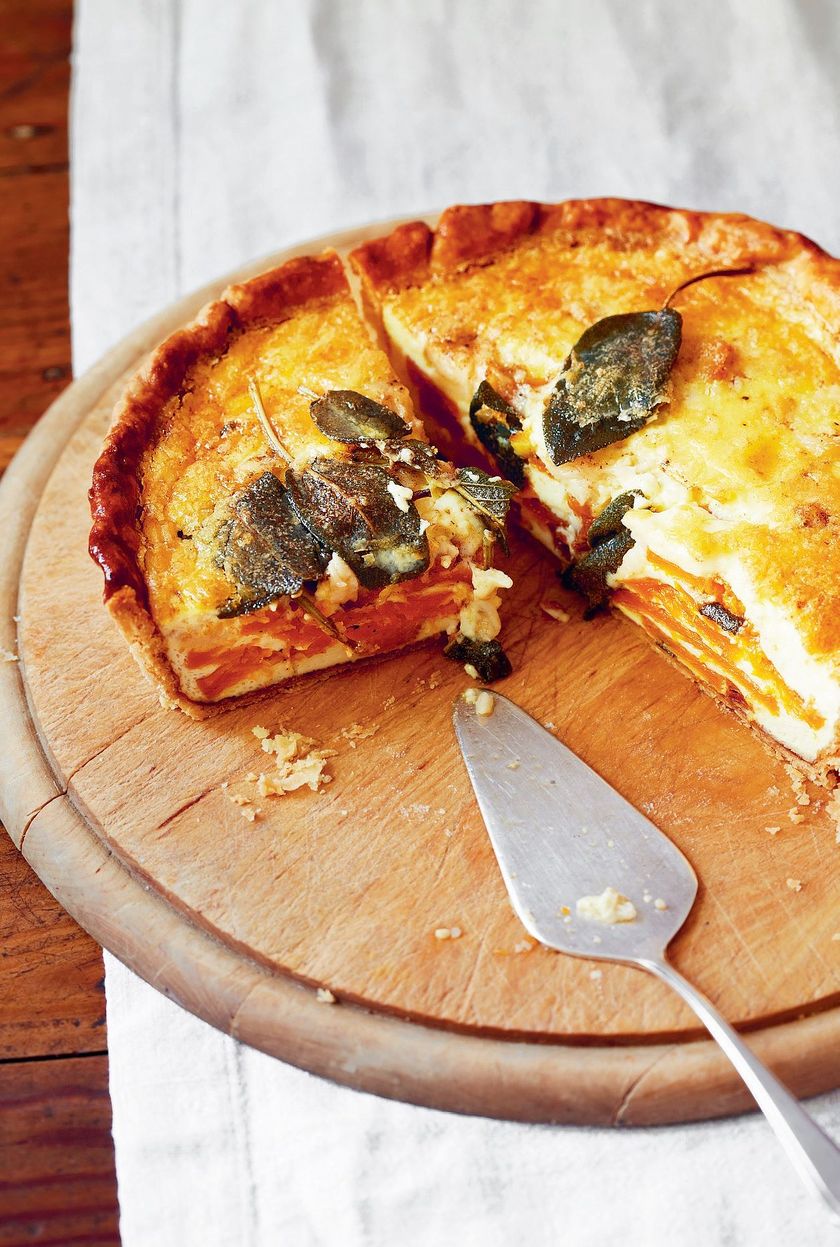 Aubergine, Fennel and Bean Stew - David and Stephen Flynn's The Happy Pear Cookbook
This incredible recipe has lovely hints of aniseed from the fennel, musky undertones of cumin and the subtle aromas of cardamom. It tastes even better the next day.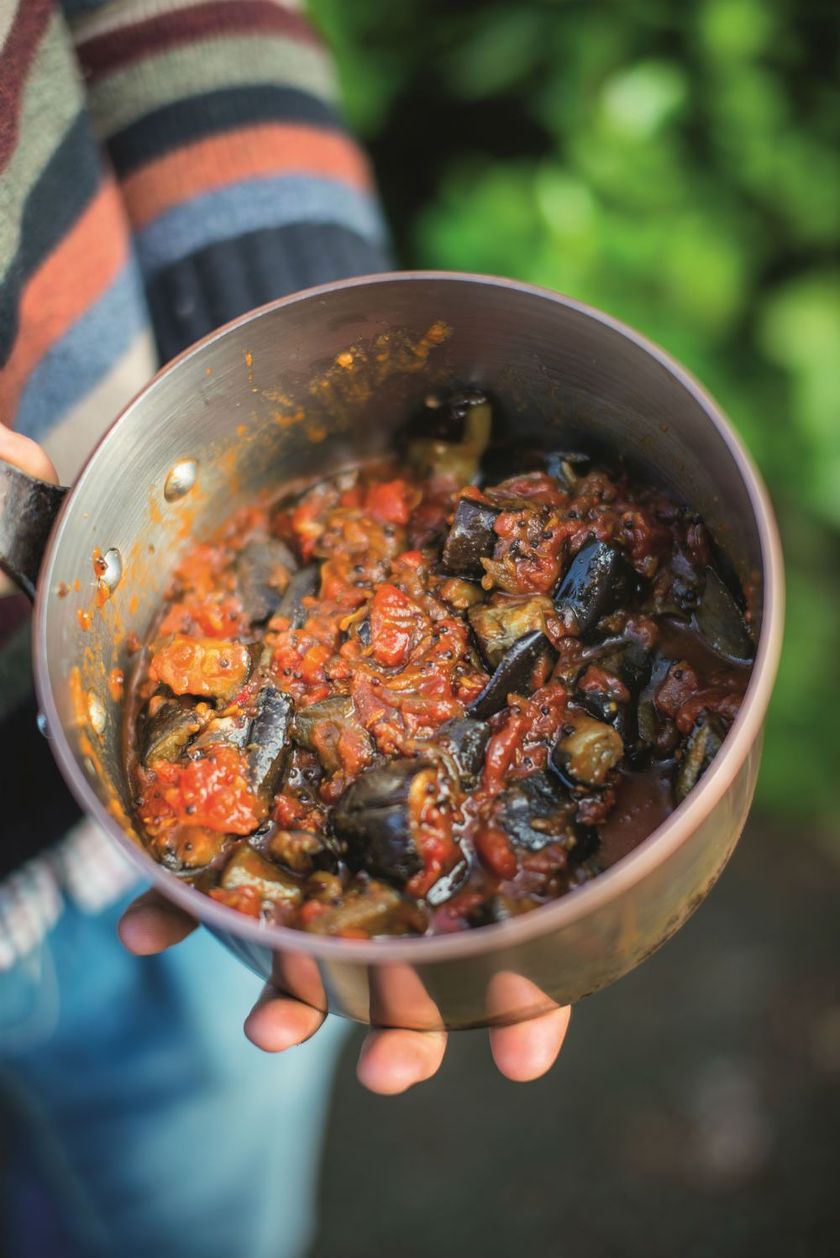 Tomatokeftedes and Cauliflower Tabouleh Salad -  Ali Maffucci's Inspiralized
Inspired by Ali's first holiday to Greece, these healthy tomato balls are a delicious taste of Santorini. Ali serves them with her Cauliflower Tabouleh Salad, made using spiralized cucumber, red onion and loads of fresh herbs. This recipe truly is summer on a plate.