Check out this year's most anticipated releases that we're dying to get our hands on. With new books from Nigella, Rick Stein, Rachel Khoo and many more, here are 12 reasons why 2015 is going to be a great year for getting in the kitchen.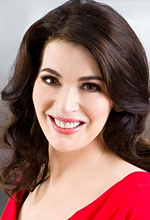 1. SIMPLY NIGELLA - Nigella Lawson (Autumn 2015)
A new and eagerly awaited cookbook from one of the nation's bestselling cookery writers. This inspirational and practical cookbook will be published in autumn 2015.  SIMPLY NIGELLA is about cooking food that makes our lives easier, the sort of cooking that can be incorporated into our daily lives and celebrated without any stress, food that will make everyone feel better, both in body and mind. In SIMPLY NIGELLA there will be everyday recipes that are lighter and easy to prepare and cook, but also indulgent dishes for special occasions – the message is simple: balance is all! More info at www.vintage-books.co.uk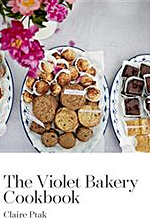 2. The Violet Bakery Cookbook - Claire Ptak (19th March)
Claire uses her Californian sensibility to devise recipes that are both nourishing and indulgent. With real thought about taste and using the purest ingredients, including wholegrain flours, less refined sugars and the natural sweetness and muted colours of seasonal fruits, The Violet Bakery Cookbook contains flavoursome iterations of classic cakes, as well as new treats for modern palates such as Buckwheat Granola and Cinnamon Buns, or Squash, Brown Butter and Sage Quiche or Butterscotch Blondies and Ginger Molasses Cake. Pre-order at www.amazon.co.uk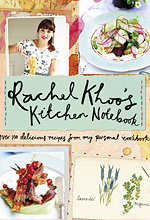 3. Rachel Khoo's Kitchen Notebook - Rachel Khoo (12th February)
Bestselling author Rachel Khoo is on the go once again with her latest cookbook, Rachel Khoo's Kitchen Notebook. Her latest cookbook is packed with 100 standout recipes, full-colour photography and Rachel's very own sketches of the food and places she encounters. Out and about, she finds the most delicious fare, recording it all in her kitchen notebook. From a Ham Hock Tiffin Box to Slow Roasted Pork Belly with Sloe Gin, and Rhubarb and Custard Millefeuille, Rachel Khoo's Kitchen Notebook will inspire even the most jaded cook to try something new. Pre-order at www.amazon.co.uk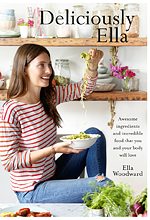 4. Deliciously Ella - Ella Woodward (29th January)
This veggie-friendly cookbook is the first for the popular food blogger, who chose to change her eating habits in order to combat a rare illlness. Her philosophy is about embracing natural foods, and the book features tons of inspiring sugar-free, gluten-free and dairy-free recipes for the health-conscious. Pre-order at www.amazon.co.uk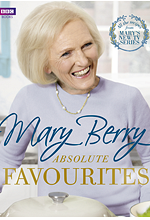 5. Mary Berry's Absolute Favourites - Mary Berry (26th February)
In this official tie-in to Mary's gorgeous new six-part BBC Two TV series, Mary reveals the secrets of her very favourite dishes. Featuring all the foolproof recipes from the show, Mary introduces you to her favourite dishes using produce from the farmers' market, the herb garden, the seaside, the countryside and more. Pre-order at www.amazon.co.uk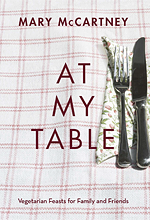 6. At My Kitchen Table - Mary McCartney (14th May)
Publishing just in time for National Vegetarian Week (18-24 May 2015), the follow-up to Mary McCartney's unique and iconic first cookbook, Food - this beautiful book brings us more family-friendly, meat-free cooking, as well as Mary's own gorgeous photographs, but this time it's all about special occasions. Pre-order at www.amazon.co.uk
7. Primrose Bakery Everyday - Martha Swift (October 2015)
This is an essential baking bible with the signature playful Primrose Bakery twist. Structure around Spring, Summer, Autumn and Winter it includes recipes for all seasons and every occasion. Whether it's a special birthday cake recipe or simply baking for fun with seasonal ingredients, you can trust these deliciously quirky recipes to really deliver.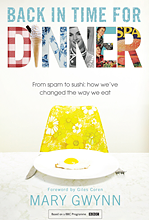 8. Back in Time for Dinner - Mary Gwynn (12th March)
Full of delicious detail, this marvellous companion to the BBC series is rich with nostalgia and provides a feast of extraordinary factual nuggets. Who can guess the filling of the first pre-packed sandwich in 1984? And who could have foreseen then that a kitchen robot that can write your shopping list is now just around the corner? Reflecting all the fads and fashions that have graced our table, Back in Time for Dinner is much more than a book about dinner; it holds a mirror to our changing family lives. Pre-order at www.amazon.co.uk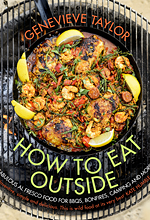 9. How to Eat Outside - Genevieve Taylor (18th June)
Nothing tastes better than a meal eaten outside. Genevieve Taylor's brilliant new book is packed with recipes, inspiration and practical advice for pain-free delicious cooking, eating and having fun in the big outdoors: Pack up a picnic, BBQ feasts, Wilderness Eats, Bonfires and Camp cook outs. Pre-order at www.amazon.co.uk
10. Step by Step Desserts - Caroline Bretherton (1st September)
Step-by-Step Desserts is the ultimate dessert bible, featuring over 400 recipes for all the classics with exciting variations. Get to grips with a classic recipe such as panna cotta, demonstrated with clear step-by-step photos, then try your hand at some delicious variations, such as Green Tea, Greek Yoghurt with Honey, Lavender or Orangeflower and Pomegranate panna cotta. With this fail-safe bible you can be sure that the dessert you are making for a special treat will work and impress! 
11. Oh She Glows - Angela Liddon (26th February)
This is Angela's long-awaited debut cookbook, with a treasure trove of more than 100 mouth-watering,
wholesome, vegan recipes – from revamped classics that even meat-eaters will love, to fresh and inventive dishes – all packed with flavour. The Oh She Glows Cookbook also includes many allergy-friendly recipes – with
more than 90 gluten-free recipes – and many recipes free of soy, nuts, sugar and grains, too! Whether you are a vegan, 'vegan-curious,' or you simply want to eat delicious food that just happens to be healthy too, this cookbook is a must-have for anyone who longs to eat well, feel great, and simply glow! More info at www.penguin.co.uk
12. Chinatown Kitchen - Lizzie Mabbott (2nd April)
Food blogger  Lizzie Mabbott guides you around the Asian supermarket in her new book that makes Southeast Asian cooking much less intimidating. Mabbott  identifies key ingredients, explains the differences between the 77 types of noodles (not counting "Pot") and tells you how to use them. AND she provides all the recipes you'll need to cook your own delicious meals at home using the tastiest ingredients from China, Malaysia, Vietnam, Thailand, Korea, Japan and all across the region. Pre-order at www.amazon.co.uk