Quick and easy vegan versions of your favourite pasta dishes, from cacio e pepe to tuna pasta, lasagne to mac and cheese.
Juna Pasta from Rachel Ama's Vegan Eats by Rachel Ama
If, like Rachel, you often find yourself turning to a big bowl of tuna pasta to get you through, you'll love her vegan version, made using jackfruit and a cheesy topping to recreate all of the essential flavours of this comfort food classic.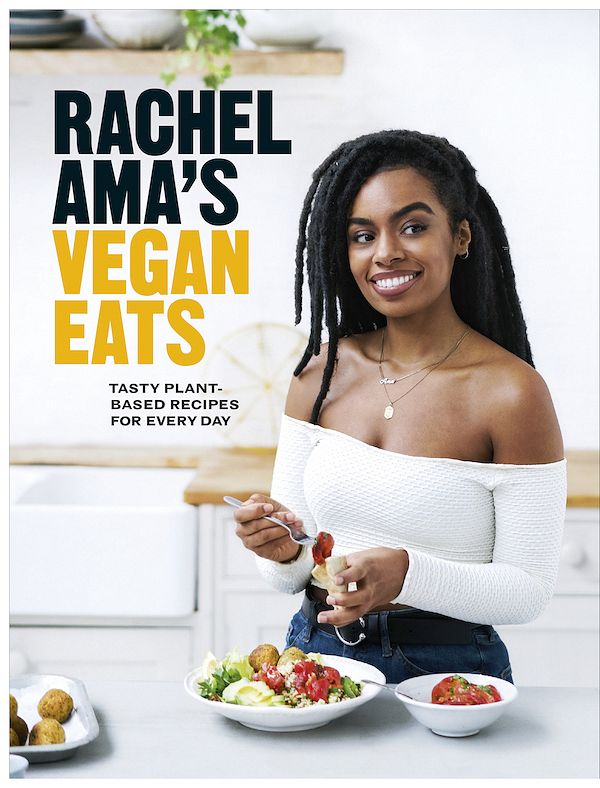 Rachel Ama's Vegan Eats: Tasty plant-based recipes for every day
Tasty vegan food inspired by Rachel's Caribbean, West African and British roots.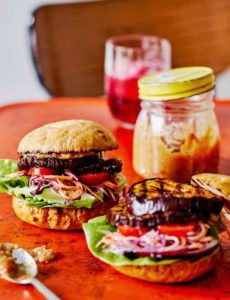 With bold, mouthwatering recipes, fresh twists on old favourites, and delicious bakes.
Full of clever tips and hacks to help you create exciting, flavourful vegan dishes.
 Lazy Lasagne from One Pot Vegan by Roxy Pope & Ben Pook
Your favourite baked pasta recipe, but free from meat, dairy and fuss.
Get your copy of One Pot Vegan here.
Puy Lentil and Aubergine Bolognese from Table Manners: The Cookbook by Jessie Ware & Lennie Ware
A vegan version of your favourite Italian export, packed with plenty of flavour thanks to a mix of red wine, dates and aromatic spices. 
Get your copy of Table Manners here.
Minestrone with Fregola and Herb Oil from Ainsley's Mediterranean Cookbook by Ainsley Harriott
For a bowl full of comfort, Ainsley's minestrone with fregola is the kind of dish to soothe the ills of the day.
Get your copy of Ainsley's Mediterranean Cookbook here.
Butternut, Cashew and Sage Pasta from Simply Good For You by Amelia Freer
Craving a creamy pasta sauce? Try Amelia Freer's creamy cashew recipe, finished with your favourite vegan cheese and a scattering of fragrant sage.
Get your copy of Simply Good For You here.
Avocado Pasta with Peas and Mint from Nadiya's Family Favourites by Nadiya Hussain
Another recipe to bookmark for when you're after a creamy pasta sauce, Nadiya achieves a silky consistency for her pasta with peas by blending avocado, citrus and coconut oil. 
Get your copy of Nadiya's Family Favourites here.
12-Minute Salsa Verde Style Pasta from Eat Green by Melissa Hemsley
Brimming with summer flavours, this simple pasta will be on the table in just 12 minutes, making it perfect for busy evenings.
Get your copy of Eat Green here.
Cacio e Pepe from Vegan Cooking for Everyone by The Happy Pear
Made using vegan Parmesan, The Happy Pear's plant-based cacio e pepe promises a rich, intensely flavoured and totally plant-based twist on this Roman favourite.
Get your copy of Vegan Cooking for Everyone here.
Bacon Mac and Cheese from Vegan Comfort Classics by Lauren Toyota
Heavenly cheese sauce? Check. Tender macaroni? Check. Cubes of salty 'bacon'? Check. Lauren Toyota's vegan mac has all the essentials flavours and textures of the original but with none of the animal products.