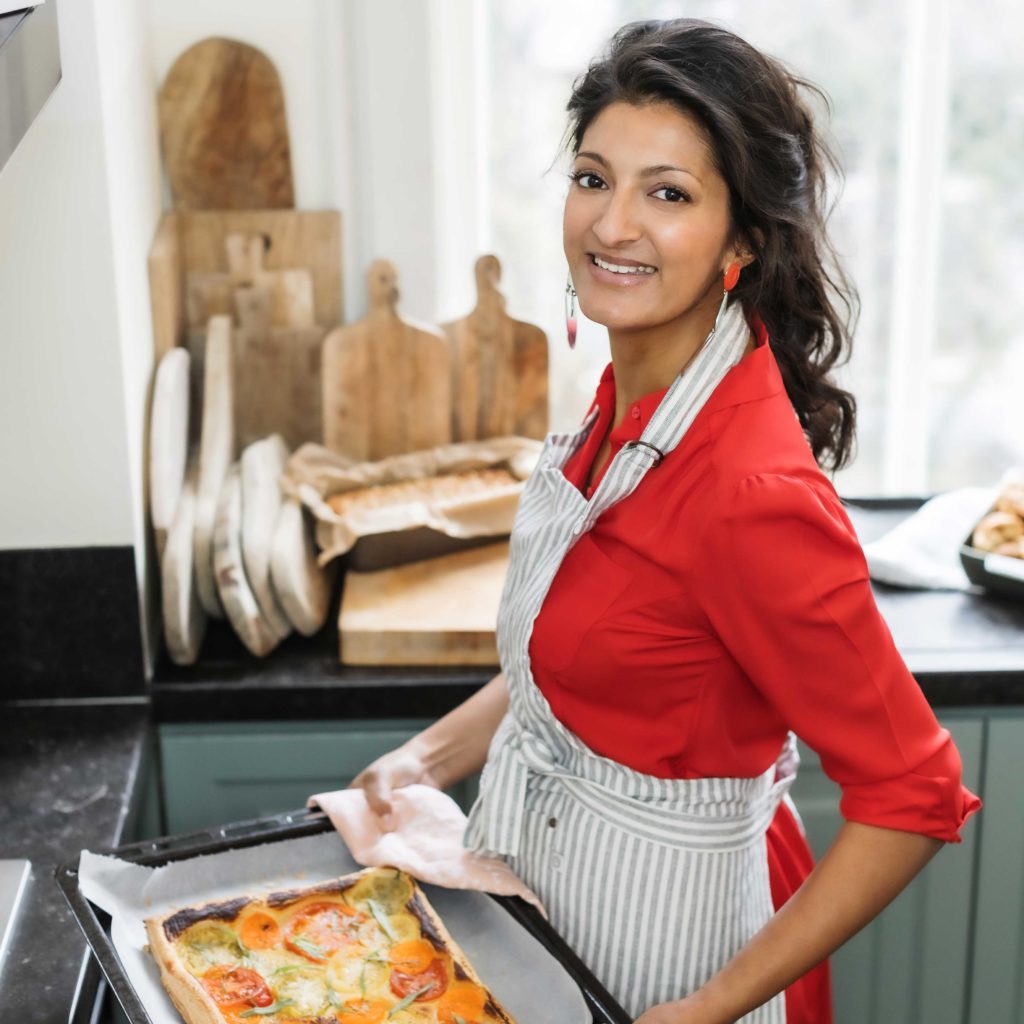 Dinner with Rukmini
Browse all of the recipes in Rukmini Iyer's cookbooks by ingredient.
Smoked Tofu with Fennel, Pak Choi and Peanut Satay Dressing
This simple vegan traybake couldn't be easier to make but is packed with flavour and texture, from the crispy tofu and crunchy veg to the punchy peanut dressing.
Introduction
The peanut satay dressing works so well with the crispy smoked tofu and vegetables – and it takes just 10 minutes in the oven. One of my favourite vegan dishes in the book.
Ingredients
2
fennel bulbs, thinly sliced
4
pak choi, thinly sliced
2 tbsp
vegetable oil
2 tsp
sea salt
450g
smoked organic tofu, cut into small cubes
2 tbsp
cornflour
For the dressing:
100g
crunchy peanut butter
2 tbsp
soy sauce
2 tbsp
rice wine vinegar
2 small cloves of
garlic, finely grated
2cm
ginger, grated
1
red chilli, finely chopped
Method
Preheat your grill to max. Spread out the sliced fennel and pak choi in a single layer on a large grill tray and mix with half the oil and salt. Toss the smoked tofu cubes with the cornflour, then with the remaining oil and salt and scatter them over the sliced fennel and pak choi.
Transfer to the grill for 5–10 minutes, until the tofu is golden brown and crisp on top and the vegetables have wilted.
Meanwhile, mix together the peanut butter, soy sauce, vinegar, garlic, ginger and chilli for the dressing. Taste and adjust the soy sauce as needed.
Serve the grilled tofu and vegetables with the peanut dressing alongside.