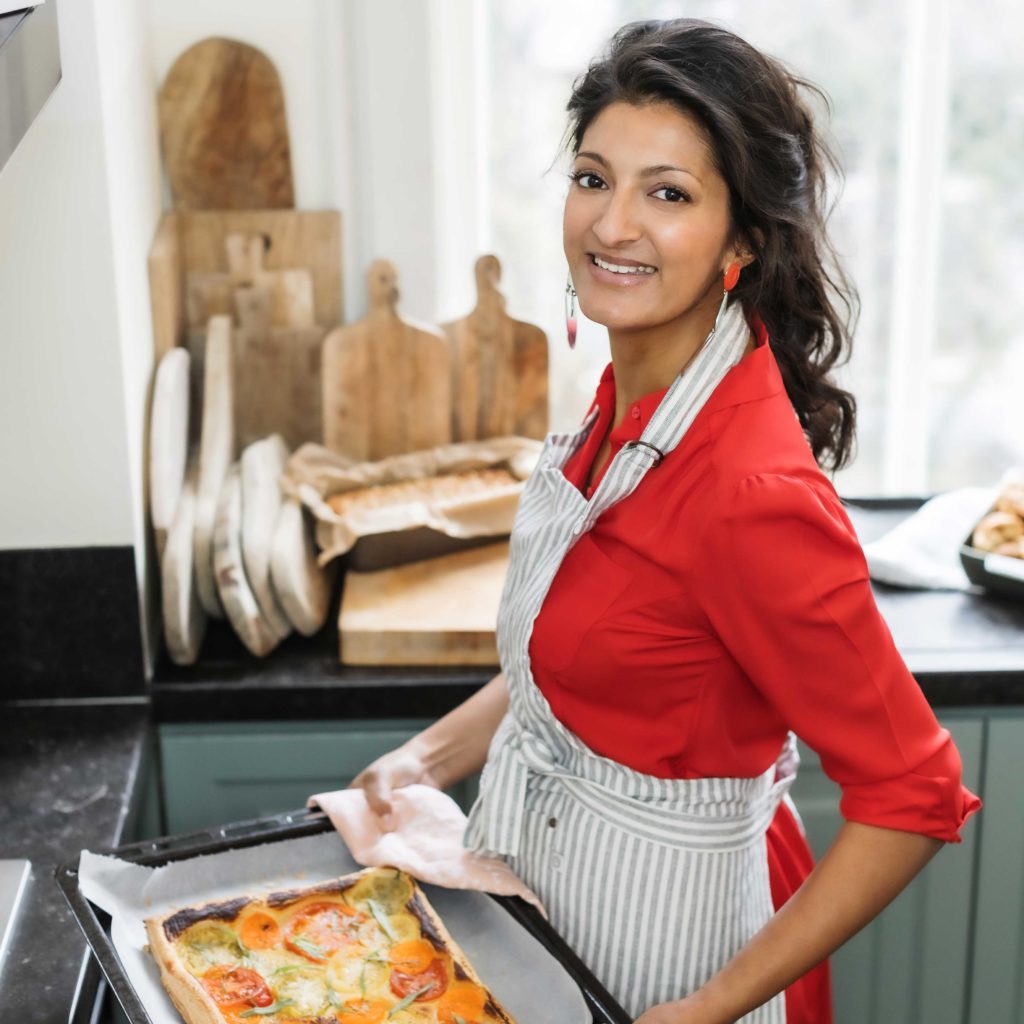 Dinner with Rukmini
Browse all of the recipes in Rukmini Iyer's cookbooks by ingredient.
Preview
Sichuan Chicken, Roasted Squash and Greens
Introduction
Sichuan peppercorns are one of my favourite kitchen staples – stir-fried through hot rice, in a marinade for roast pork – and here, they work beautifully with chicken, squash, chilli and honey for a sweet and spicy traybake. Don't overdo the Sichuan peppercorns – they're mouth-numbing in large quantities, but if you're a fan of chilli, by all means increase the amount – Sichuan chicken is traditionally very spicy.
Ingredients
Sichan peppercorns
chilli flakes
butternut squash, cut into 1cm wedges
free-range skinless, boneless chicken thighs
garlic, finely chopped
sesame oil
soy sauce
honey
sea salt flakes
pak choi, quartered
For the dressing:
soy sauce
rice vinegar
sesame oil
Preview
This recipe is a preview