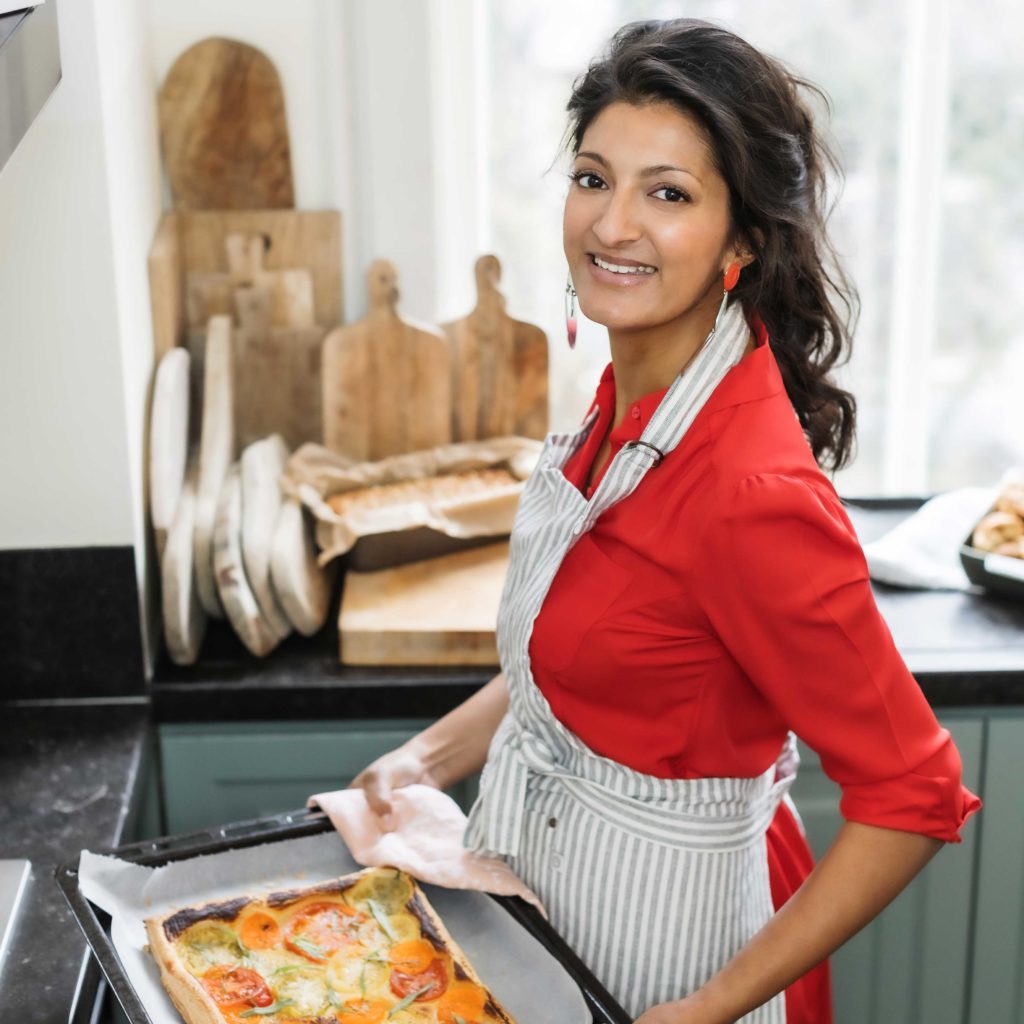 Dinner with Rukmini
Browse all of the recipes in Rukmini Iyer's cookbooks by ingredient.
Preview
Peranakan-Style Mushroom and Squash Kapitan Curry
Introduction
Every time I visit Singapore, I'm hosted by my friend Kristin, who makes it her mission to take me to the best places to eat during my stay. We decided that our favourite regional dishes – chilli crab, deep-fried bread, chilli wontons and char siu bao – might be a little difficult to recreate in a tin, but that one of the Peranakan or Nyonya dishes would work perfectly. This curry is usually made with chicken, but works beautifully with mushrooms and squash.
Ingredients
portabellini or large chestnut mushrooms
shiitake mushrooms
butternut squash, cut into 1cm slices
shallots, roughly chopped
sunflower or olive oil
coconut cream or thick coconut milk
galangal paste (or grated fresh galangal)
soy sauce
lemongrass, broken
kaffir lime leaves
ginger, grated
garlic, grated
ground turmeric
mild chilli powder
To serve:
rice and chopped fresh coriander
Preview
This recipe is a preview
More Butternut Squash Recipes
---