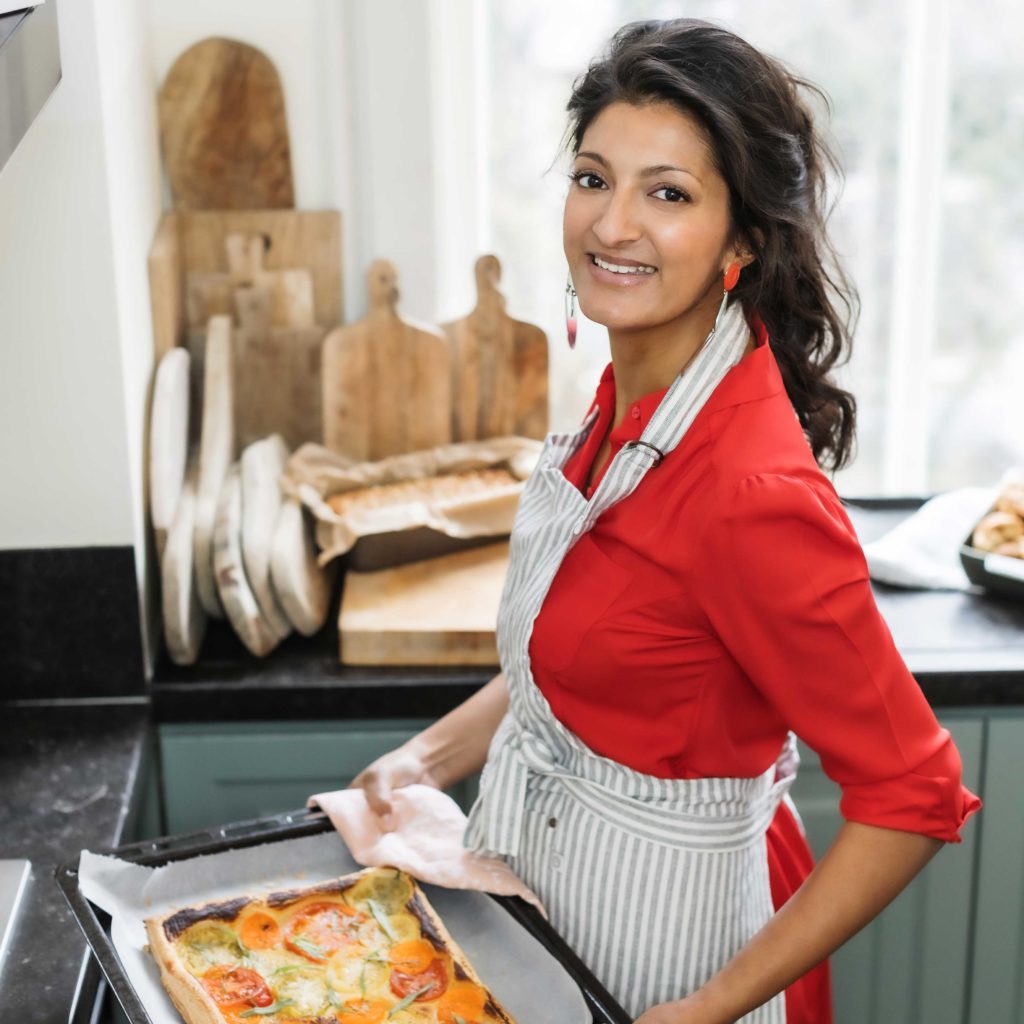 Dinner with Rukmini
Browse all of the recipes in Rukmini Iyer's cookbooks by ingredient.
Preview
Mango, Stem Ginger and Lime Ice Cream
Introduction
This is such a gorgeous ice cream, studded with crystallised ginger and with a hint of lime bringing out the very best of the mango. As with the recipe for mango lassi, when ripe Indian or Pakistani mangoes aren't in season, I urge you to make this ice cream with the readily available Alphonso or Kesar mango pulp in a tin (as they come in 850g tins, you can use up the remaining pulp for a lassi). Perfect to serve after dinner.
Ingredients
tinned mango pulp from a tin
double cream
limes, zest and juice
medium free-range egg yolks
caster sugar
crystallised ginger, chopped
Preview
This recipe is a preview
More Ice Cream and Sorbet Recipes
---
More Dinner Party Recipes
---