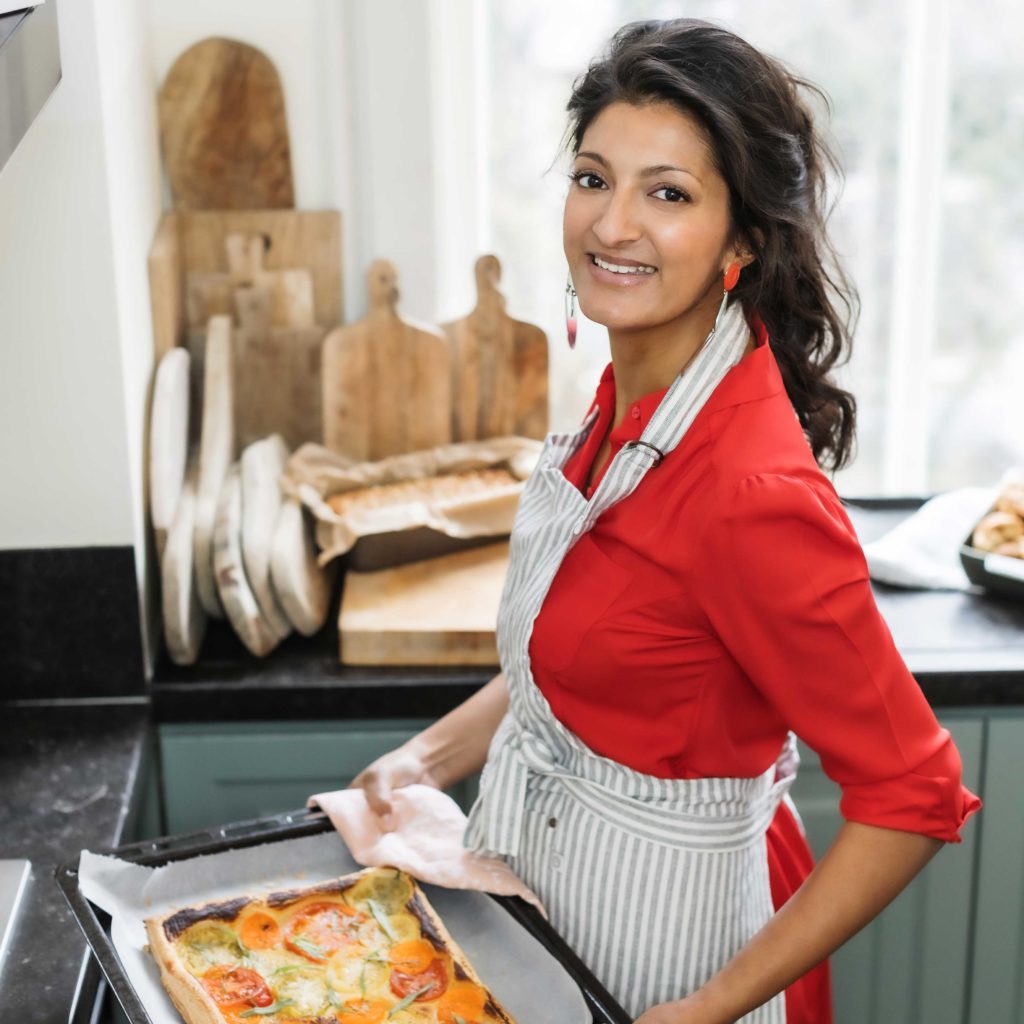 Dinner with Rukmini
Browse all of the recipes in Rukmini Iyer's cookbooks by ingredient.
Preview
Lemon and Rosemary Steak with Garlic Roasted Potatoes and Onions
Introduction
Here, a quick flash in a scorchingly hot pan before finishing the steaks on top of the potatoes in the oven gives a far superior flavour and appearance than just oven-roasting. The steaks are marinated after cooking in a lemon and rosemary dressing.
Ingredients
potatoes, cut into 1cm cubes
red onion, roughly sliced
garlic, crushed
olive oil
sea salt
fresh rosemary
rump steaks, at least 2cm thick
a good grind of black pepper
extra virgin olive oil
fresh rosemary leaves, finely chopped
lemon, zest and juice
Preview
This recipe is a preview