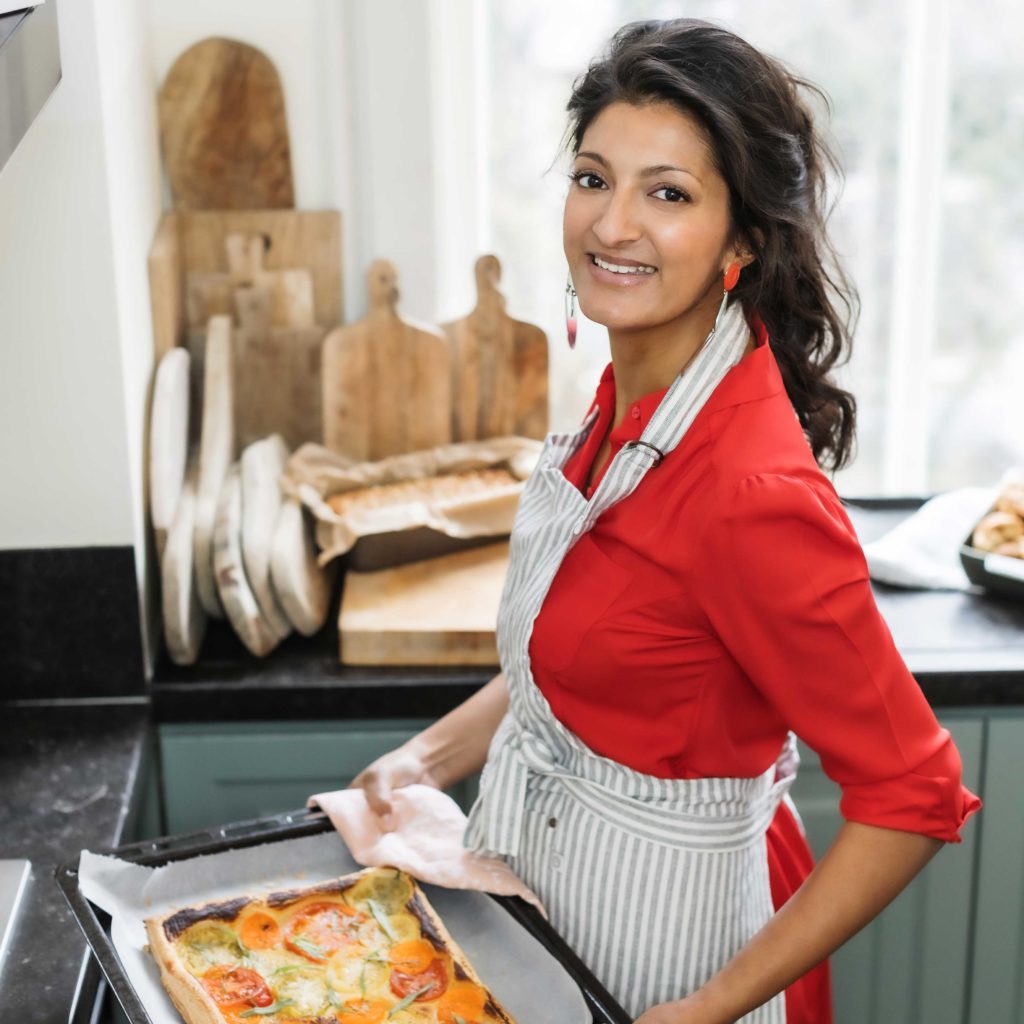 Dinner with Rukmini
Browse all of the recipes in Rukmini Iyer's cookbooks by ingredient.
Preview
Indonesian-Style Aubergines and Potatoes with Garlic and Chilli
Introduction
This is my version of an Indonesian dish known as balado, a dish with a sauce made of chilli, tomatoes, garlic, shallots and lime juice. It works perfectly with aubergines and potatoes, and while it's usually stir-fried, it works beautifully in the oven as well. The spice level is pretty high for me given that I barely eat any chilli, but my friend and fellow food writer Ella Risberger assured me she could taste flavours other than chilli while I inhaled a pot of yogurt to counter the heat.
Ingredients
shallots, peeled
garlic, peeled
fresh red chillies, stems removed
sunflower or olive oil
sugar
sea salt flakes
cherry tomatoes on the vine
baby aubergines, halved
Charlotte potatoes, halved if small, quartered if large
lime, juice only
To serve:
fresh coriander, chopped
freshly cooked white rice
Preview
This recipe is a preview