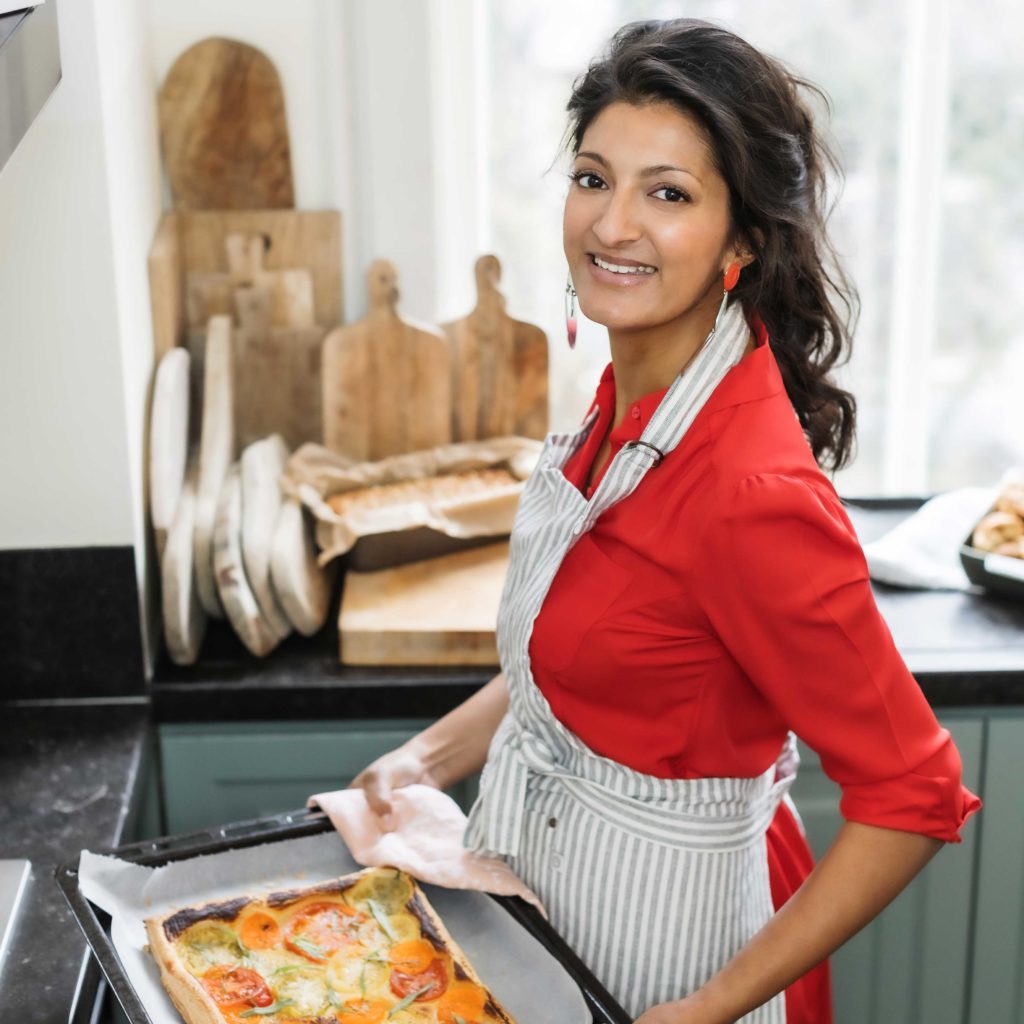 Dinner with Rukmini
Browse all of the recipes in Rukmini Iyer's cookbooks by ingredient.
Preview
Halloumi Stuffed Aubergine with Lemon and Oregano
Introduction
For this wonderful little canapé, thinly sliced aubergines are softened on the barbecue while you marinate sticks of halloumi in lemon, oregano and mint. When the aubergines are just soft, you roll them around the cheese, and return them to the barbecue to char.
Ingredients
fat aubergines
olive oil, for brushing
halloumi cut into 1½cm rectangular sticks
fresh mint leaves, roughly chopped
fresh oregano leaves, roughly chopped
lemon, juice only
extra virgin olive oil
Preview
This recipe is a preview