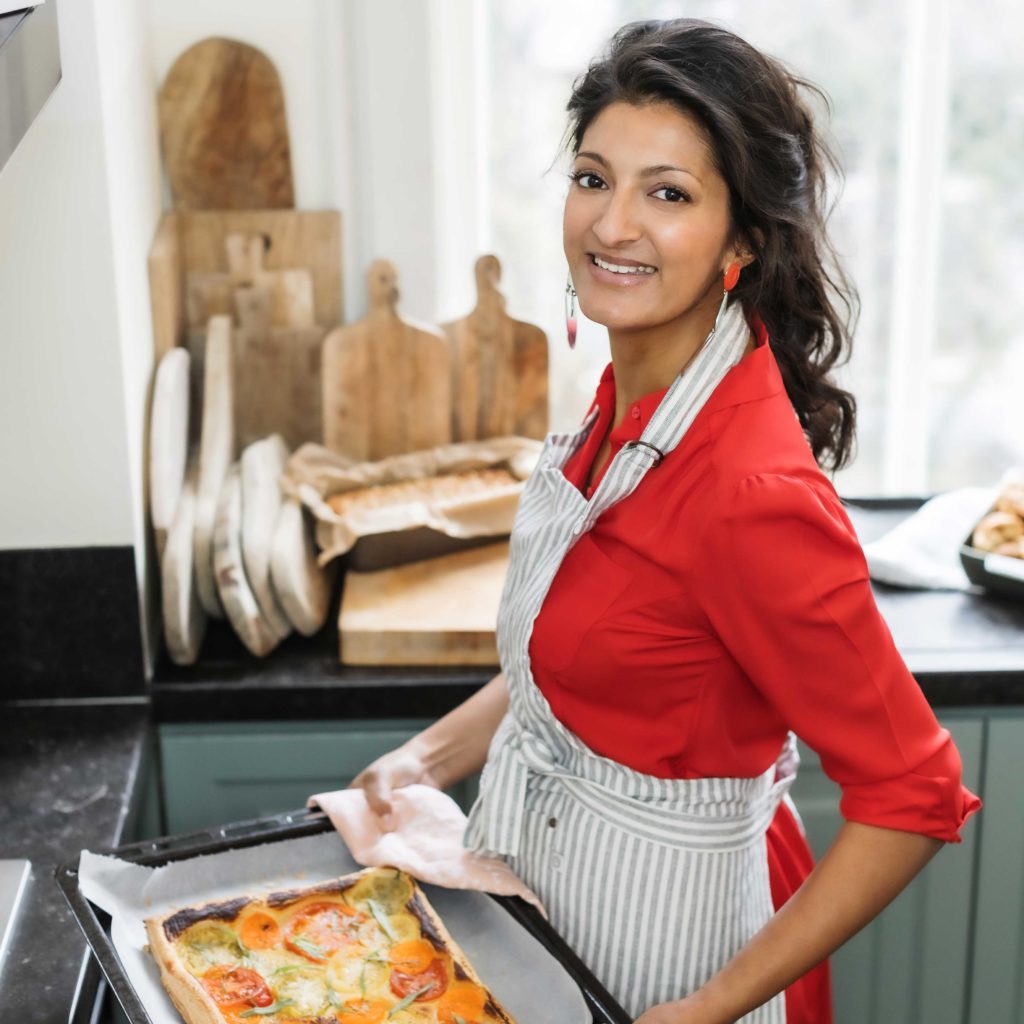 Dinner with Rukmini
Browse all of the recipes in Rukmini Iyer's cookbooks by ingredient.
Preview
French Tomato and Mustard Tart with Tarragon
Introduction
This recipe originates with Mme Renaud, the mother of my French exchange, Sophie. At thirteen, I watched her make it with both interest and apprehension (having some doubts about both mustard and tomatoes) – and was absolutely transported on first bite. It tastes like summer and holidays.
Ingredients
puff pastry (all-butter if available)
smooth Dijon mustard
vine tomatoes, thinly sliced
fresh tarragon, finely chopped
sea salt
freshly ground black pepper
extra virgin olive oil
Preview
This recipe is a preview