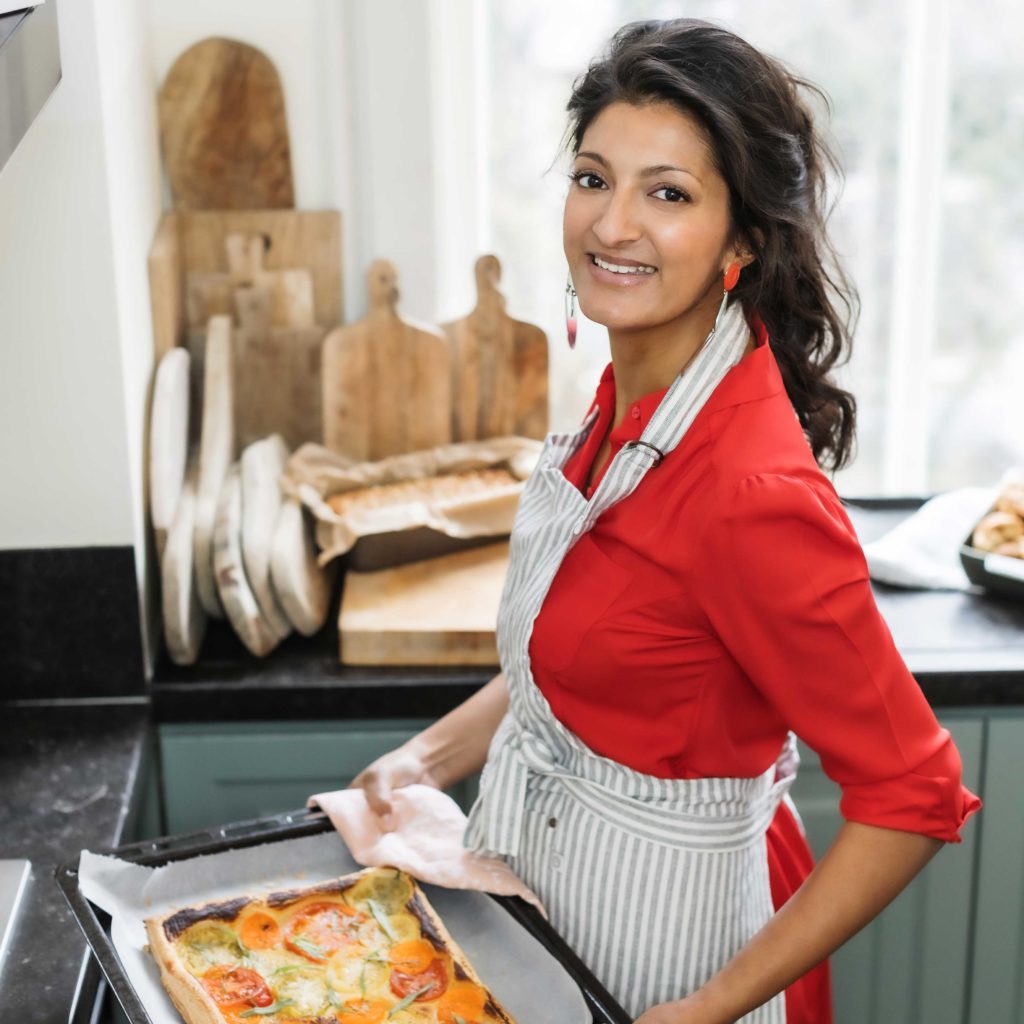 Dinner with Rukmini
Browse all of the recipes in Rukmini Iyer's cookbooks by ingredient.
Preview
Courgette, Asparagus and Goat's Cheese Tart
Introduction
A simple weeknight dinner – I'm fairly sure a version of this grew out of a quick fridge raid before catching up on everyone's favourite Westerosi soap opera, but it turned out so well that it deserved more than one repeat. By all means substitute feta cheese for the goat's – it's lovely either way. Serve with simply dressed or roasted cherry tomatoes on the side.
Ingredients
courgettes, very thinly sliced into rounds
asparagus
olive oil
sea salt
lemon, zest only
freshly ground black pepper
fresh dill, roughly chopped
ready-rolled puff pastry
crème fraîche
goat's cheese with rind, thinly sliced
roasted or dressed cherry tomatoes, to serve
Preview
This recipe is a preview