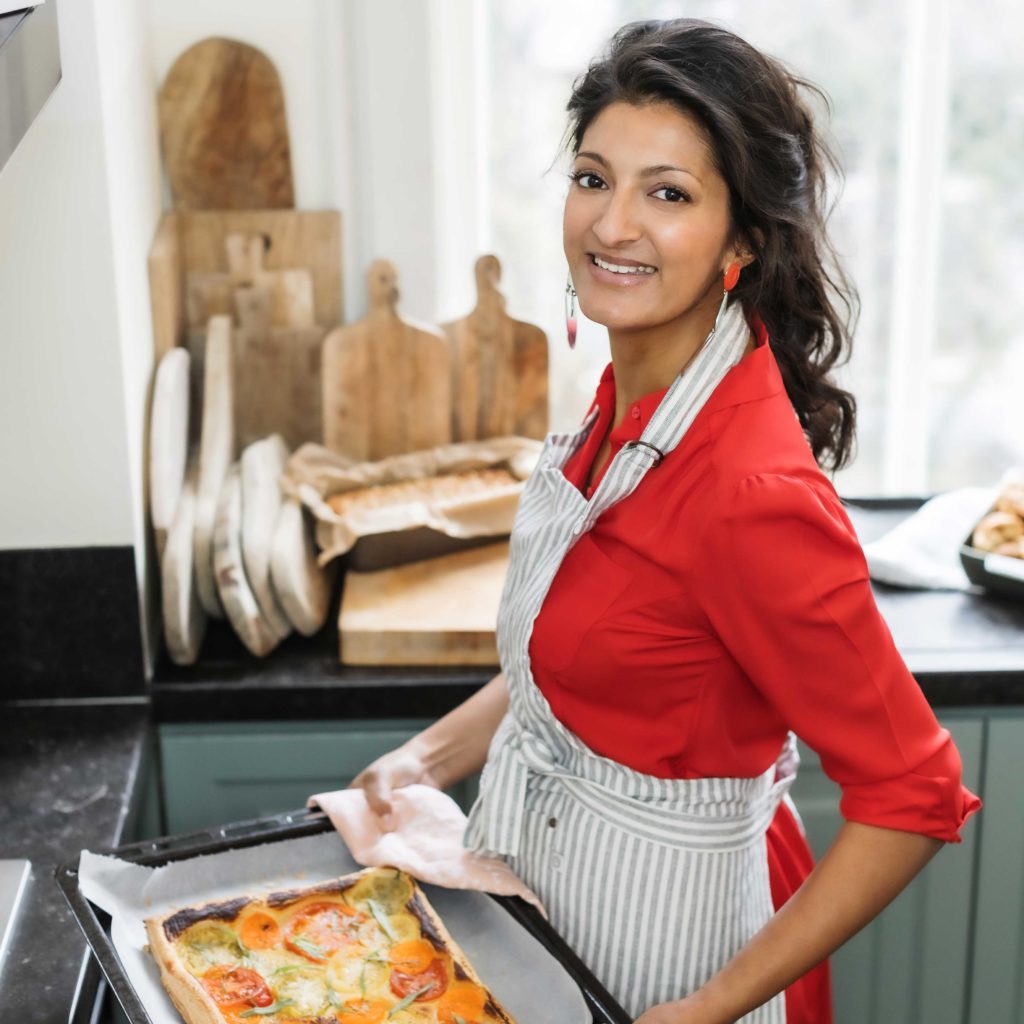 Dinner with Rukmini
Browse all of the recipes in Rukmini Iyer's cookbooks by ingredient.
Preview
Cuban-Style Sweet and Sour Squash with Peppers and Basil
Introduction
In this Cuban dish, a simple mix of vinegar, sugar, garlic and ginger really brings out the flavour of the squash. If you can find cubanelle rather than ordinary pointed peppers (they're a bit like the long pale green peppers that you can get in Asian grocery stores), then by all means use those instead. I like this as part of a spread of vegetable dishes.
Ingredients
butternut squash, cut into eighths
pointy peppers, mixed colours
red onions, halved
garlic, grated
ginger, grated
chilli flakes
caster sugar
white vinegar
water
olive oil
sea salt flakes
extra virgin olive oil
pumpkin seeds
fresh basil
To serve:
rice and (vegan) sour cream
Preview
This recipe is a preview
More Butternut Squash Recipes
---