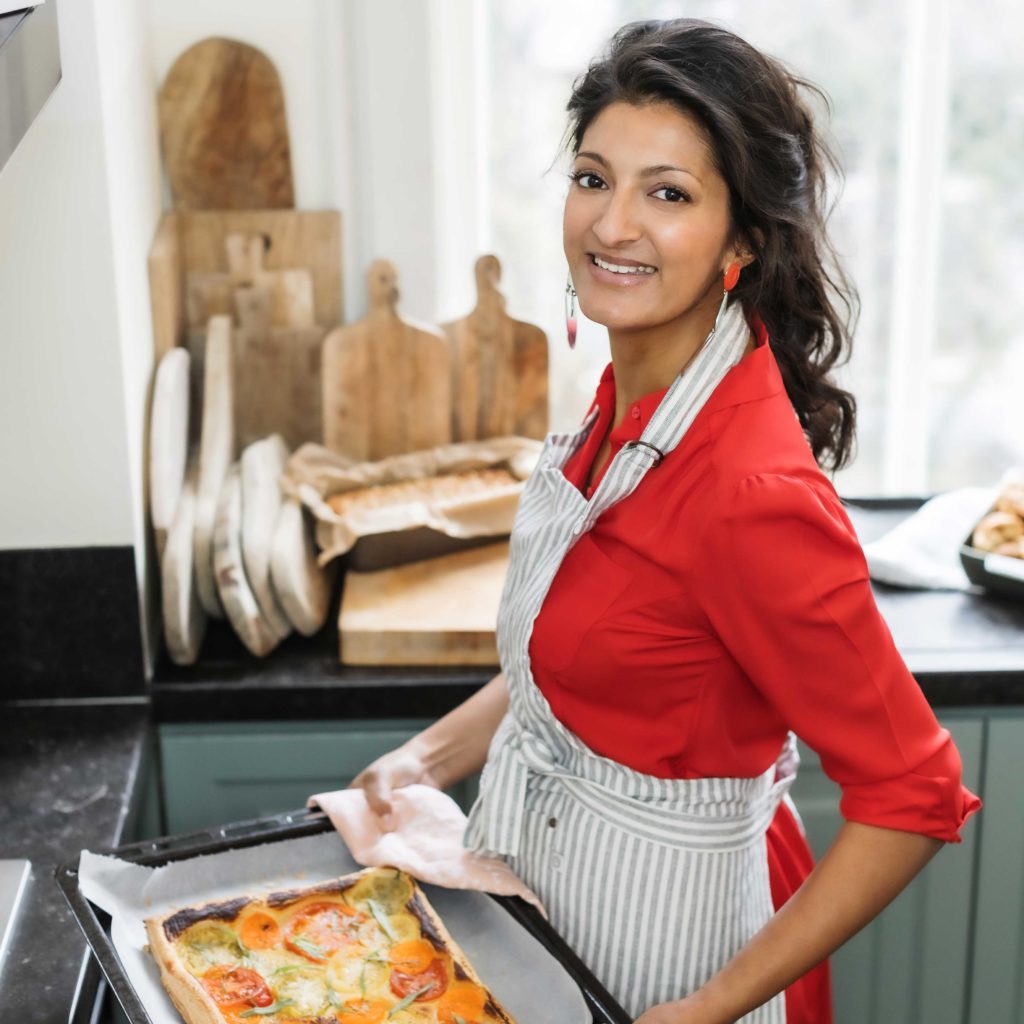 Dinner with Rukmini
Browse all of the recipes in Rukmini Iyer's cookbooks by ingredient.
Preview
Buffalo Cauliflower 'Wings' with Blue Cheese and Celery
Introduction
This dish is inspired by Niki Segnit's recipe for buffalo chicken wings in The Flavour Thesaurus – and I'm not ashamed to say that I ate the entire contents of this vegetarian version when it came out of the oven. The Stilton and yogurt dip is just addictive with the crisp spice-butter roasted cauliflower – perfect to serve to friends with drinks for a casual get-together.
Ingredients
salted butter
garlic, grated
cayenne pepper
smoked paprika
sea salt flakes
cauliflower, cut into medium florets
cauliflower greens, cut down to bite-size pieces
For the dip:
natural yogurt
Stilton, crumbled (I like Long Clawston)
To serve:
celery sticks, thinly sliced
Preview
This recipe is a preview