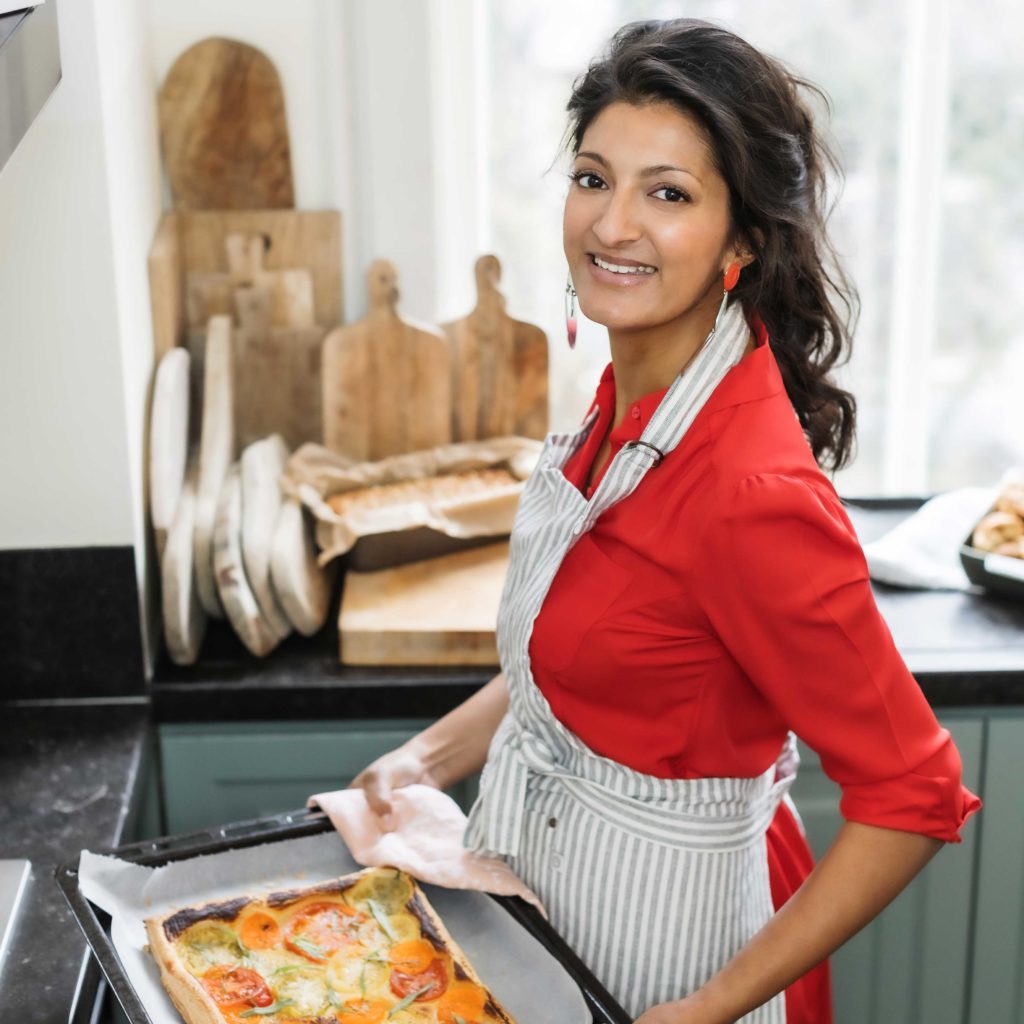 Dinner with Rukmini
Browse all of the recipes in Rukmini Iyer's cookbooks by ingredient.
Preview
Barbecued Corn with a Ginger, Peanut and Chilli Dressing
Introduction
One of the most popular recipes in The Green Roasting Tin is the Indonesian gado-gado – crunchy potatoes with an addictive peanut, coconut and chilli sauce. It occurred to me that the dressing, slightly adapted, would work beautifully with grilled corn on the cob – and joy, it did! This is now a summer staple. Make double the dressing for your own private consumption.
Ingredients
corn on the cob
olive oil
sea salt flakes
crunchy peanut butter
coconut milk
lime juice
soy sauce
fresh ginger, finely chopped/grated
fresh red chilli, finely chopped
fresh chives, finely chopped
Preview
This recipe is a preview