It's time to start planning that Christmas menu, and those of you who are on the hunt for some recipe inspiration for spectacular vegan dishes to serve on the big day, we've got you covered. In this collection of recipes you will find everything you need for a showstopping plant-based Christmas feast, with dishes that are easy and fun to make, and are bursting with flavour, originality, and creative twists on your family's all-time Christmas favourites.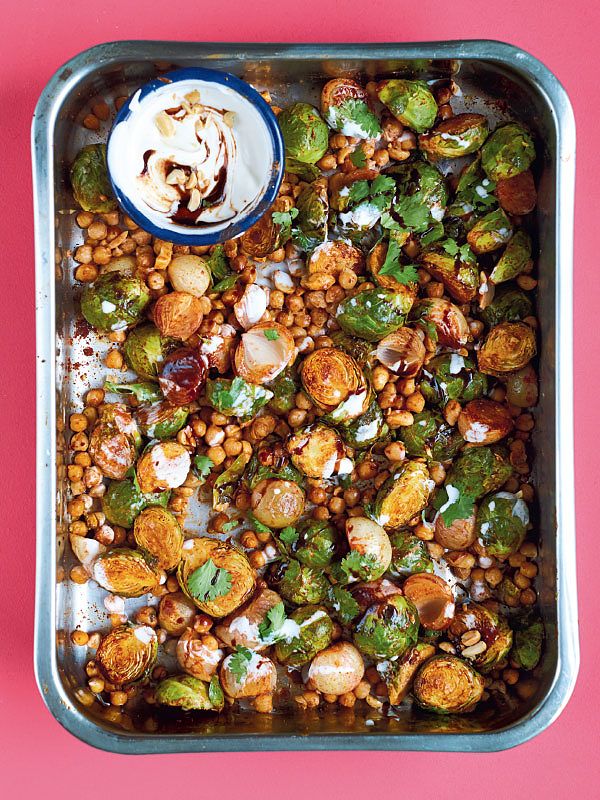 Brussels sprouts are a quintessential part of any Christmas dinner, and every year we're delighted to discover more and more exciting and delicious sprouts recipes that prove how versatile this contentious little vegetable truly is. This Crispy Tamarind Sprouts with Peanuts and Shallots from The Green Roasting Tin is the perfect example: it will add a vibrant dash of flavour to your Christmas table.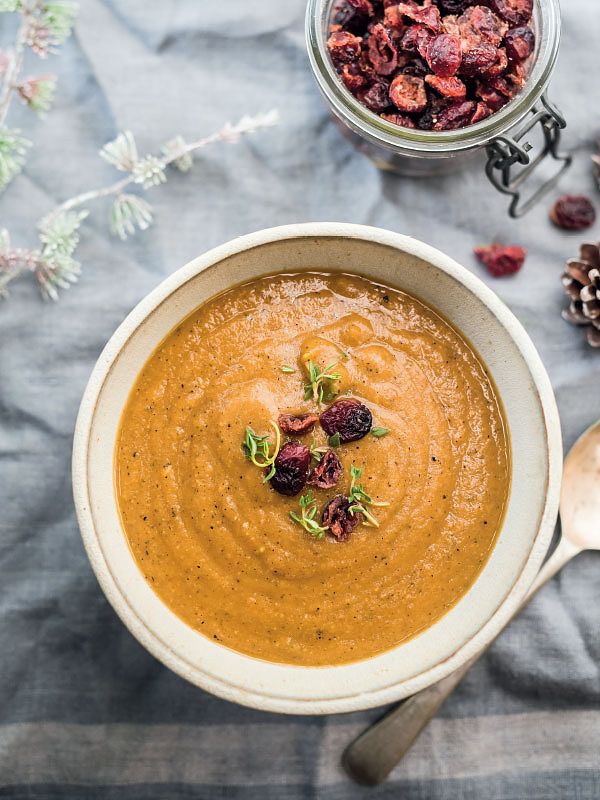 Combining the very best of classic festive flavours, this Christmas Soup from The Happy Pear: Recipes for Happiness  is a fail-safe starter to serve on Christmas Day, guaranteed to warm you and all of your guests up on a chilly December afternoon, and fill your kitchen with the comforting aroma of chestnut, parsnip and cranberry. Delicious.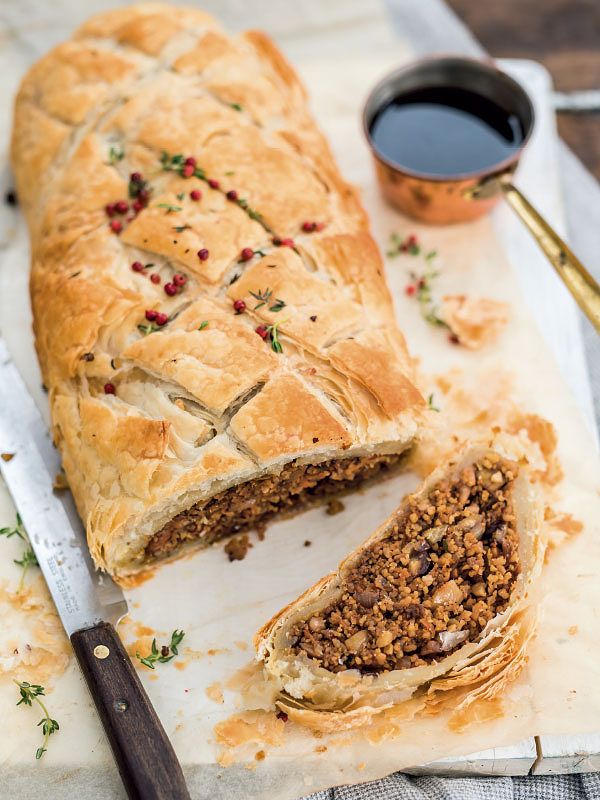 The clever Happy Pear duo never cease to impress us with their brilliant twists on traditional dishes. Enter the Chestnut and Cashew Wellington from The Happy Pear: Recipes For Happiness ...the perfect centrepiece for your vegan Christmas menu. With its deliciously flaky crust and indulgent chestnut cashew filling, the whole family will be asking for second helpings.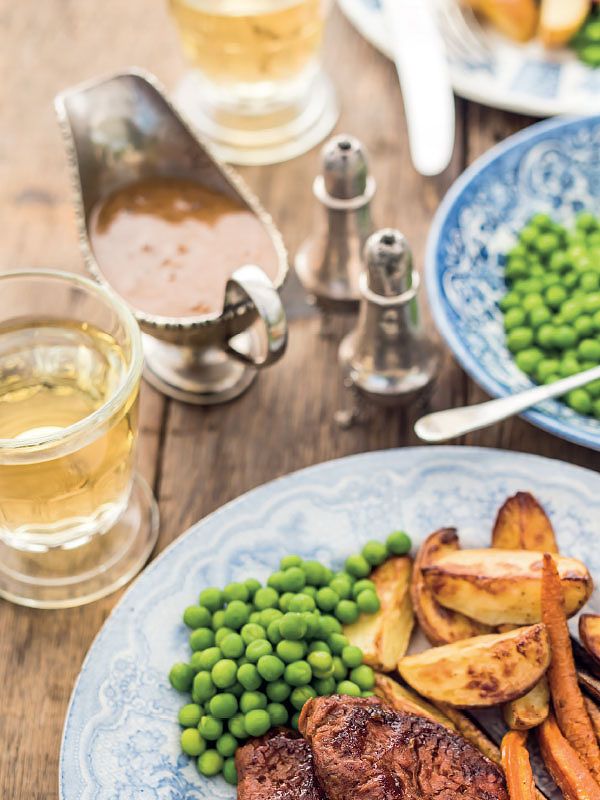 You didn't think we'd make a list of Vegan Christmas Recipes without including a vegan gravy, did you? The Vegan Gravy from The Happy Pear: Recipes for Happiness  is a fool-proof recipe to accompany your vegan or vegetarian roast, and we highly recommend it with the Chestnut Cashew Wellington above.  
Another showstopping main dish for a vegan Christmas feast is this Roast Aubergine and Tomato Nut Roast with Macadamia Mustard Sauce from Peace and Parsnips. The comforting nuttiness enhanced by the flavourful roasted veggies and finished off with the deliciously creamy macadamia mustard sauce is a reason to add this to any Christmas menu, vegan or not!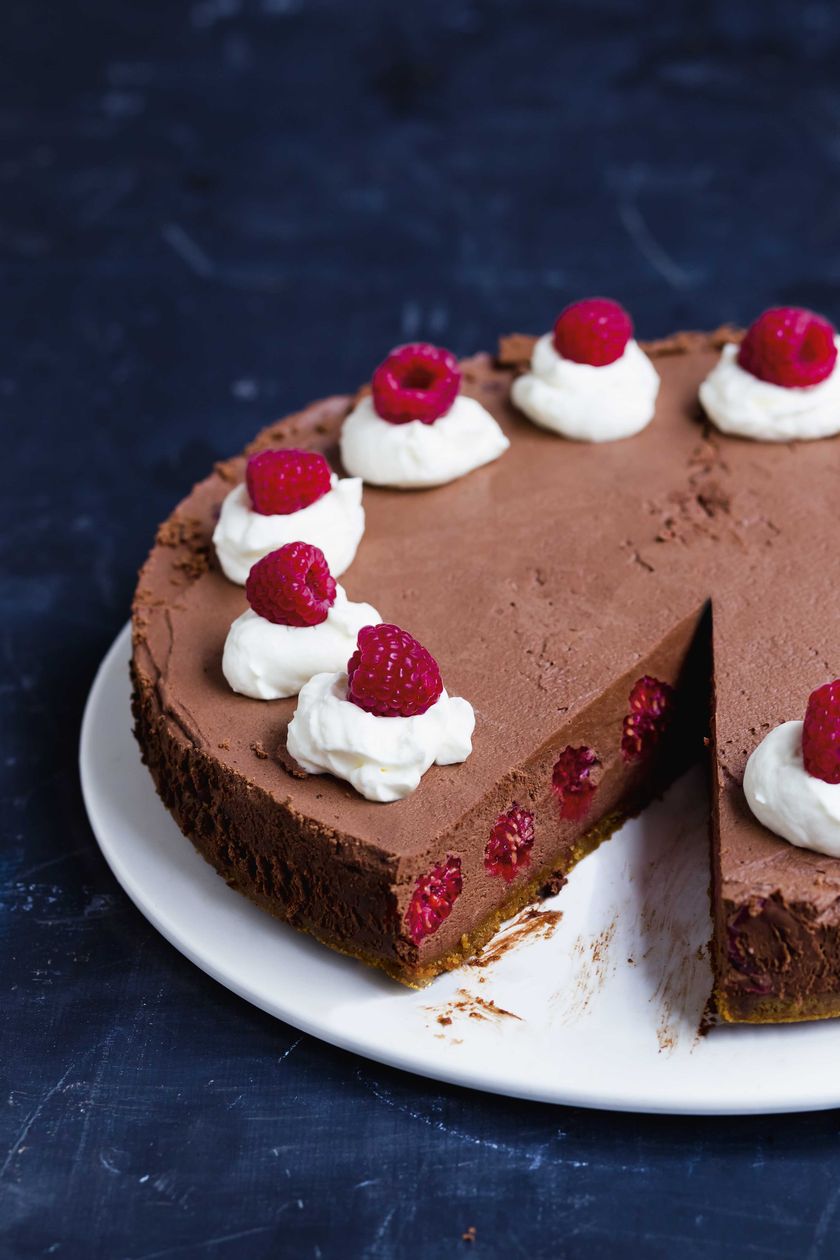 Polish things off with a sensational vegan dessert, like this Vegan Mousse au Chocolat Raspberry Cake from Vegan Cakes and Other Bakes, which is an easy recipe that needs time to chill so it's best made in advance, leaving you more time to relax and enjoy yourself on Christmas Day.