Looking for Christmas gift inspiration for the foodie in your life? A cookbook is the gift that keeps on giving, providing inspiration and pleasurable cooking and eating experiences for the year ahead and beyond. To help you lessen the stress of buying gifts and pick the perfect present, we've compiled our our top ten cookbooks of 2019 with something new for everyone, from fans of big name authors to time-poor cooks and fledgling vegetarians...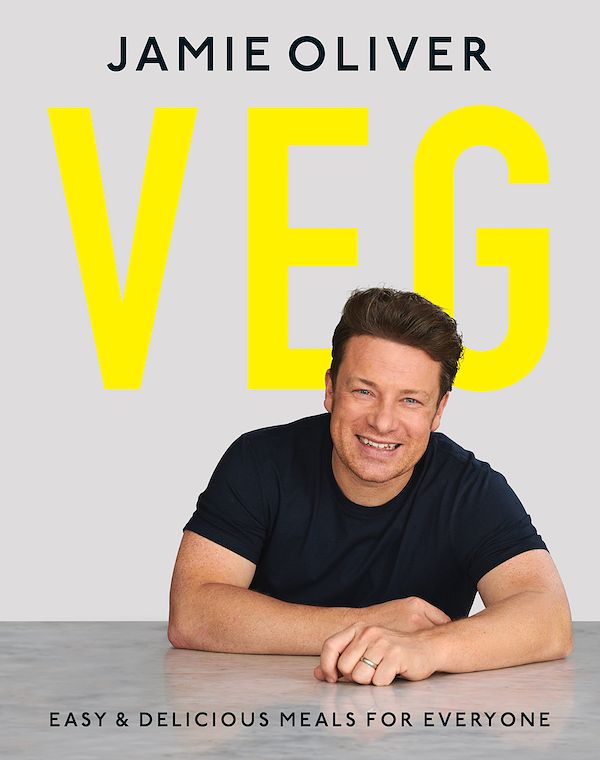 Veg: Easy & Delicious Meals for Everyone by Jamie Oliver
What's it about? For the Jamie fans in your life, VEG is the cookbook to buy. Jamie's most recent cookbook does what it says on the tin, celebrating the humble veg and elevating it to the focal point of a meal. Packed with bold flavour, satisfying recipes and simple tricks, this cookbook is perfect for busy weeknight suppers, as well as comforting family favourites and weekend feasts to escape the 'meat and two veg' rut. 
Perfect gift for: Anyone seeking to get more veggies into their cooking routine using Jamie's reliable and encouraging instructions that never fail to deliver brilliant flavour.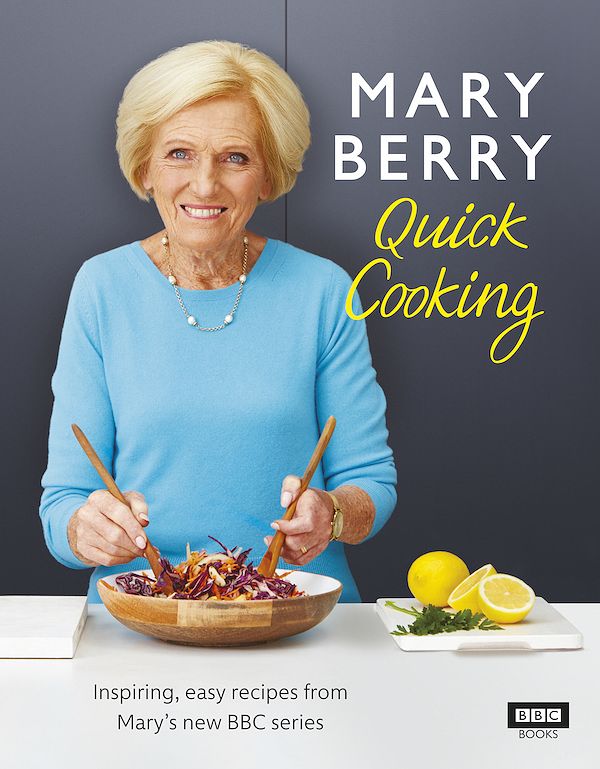 Mary Berry's Quick Cooking by Mary Berry
What's it about? This tie-in to the official BBC Two series of the same name, Mary Berry's Quick Cooking is all about getting flavoursome, satisfying meals on the table in under 30 minutes. With recipes from Crumble Fish Pie and Lamb Tagine with Preserved Lemon to Pan-Fried Spiced Falafels and Ginger Oat Crunch Biscuits, Mary hits the mark yet again with her no-nonsense, fail-safe advice, recipes and tips. 
Perfect gift for: Mary's warm and encouraging advice make this a particularly great gift for anyone lacking confidence in the kitchen, as well as both enthusiastic and novice cooks seeking deliciously fresh, quick and easy meals.
Gift a copy of Mary Berry's Quick Cooking this Christmas.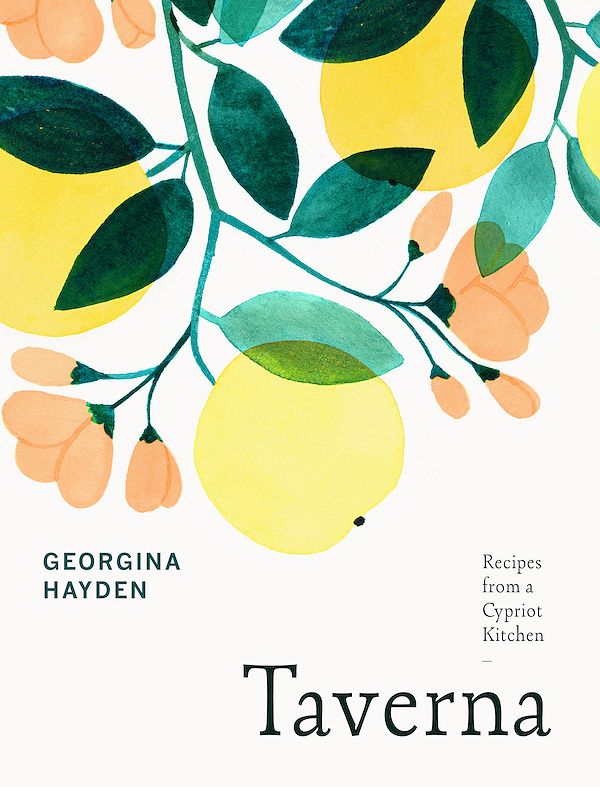 Taverna by Georgina Hayden
What's it about? A journey to sun-soaked Cyrpus, Taverna is a recipe book that will make you rethink what Mediterranean food is all about. Georgina goes back to her roots, taking the traditional ingredients, flavours and techniques from her beloved island and giving them a modern-day twist that British cooks can easily recreate at home. From one-tray oven dishes and simple salads to show-stopper celebration cakes and slow-cook stews, accompanied by beautiful photography and stories from this colourful island, this is a cookbook that has both style and substance.
Perfect gift for: Food enthusiasts who love to travel via their kitchen table, discovering new dishes and flavours along the way.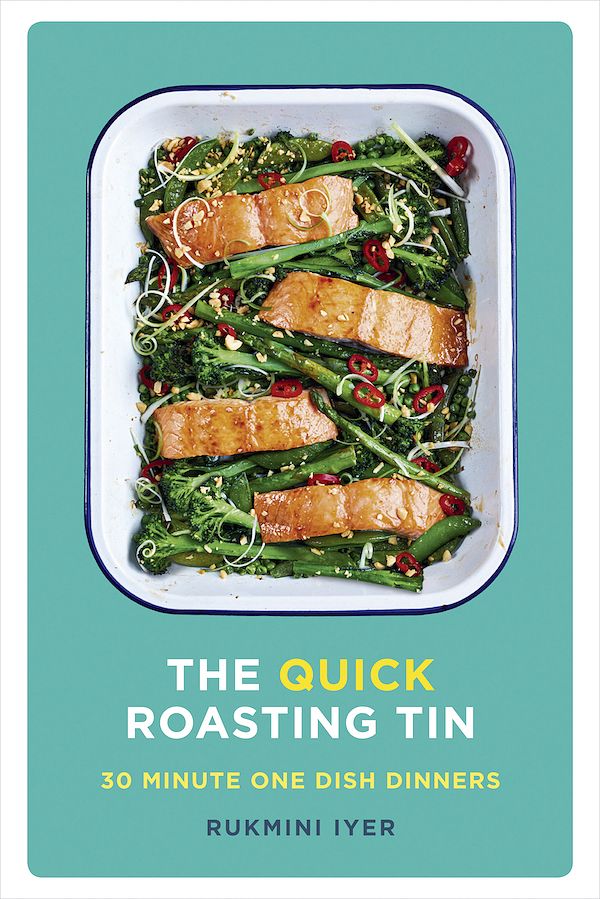 The Quick Roasting Tin by Rukmini Iyer
What's it about? The follow-up to best-selling cookbooks, The Roasting Tin and The Green Roasting Tin, comes The Quick Roasting Tin; a cookbook designed to revolutionise midweek dinners with a throw-it-all-in approach that leaves the oven to do most of the work.
Perfect gift for: With all recipes that take no longer than 10 minutes to prepare and a maximum of 30 minutes in the oven, this is the perfect gift for someone who loves to put flavoursome, nourishing meals on the table but lacks the time to do so.
Gift a copy of The Quick Roasting Tin this Christmas.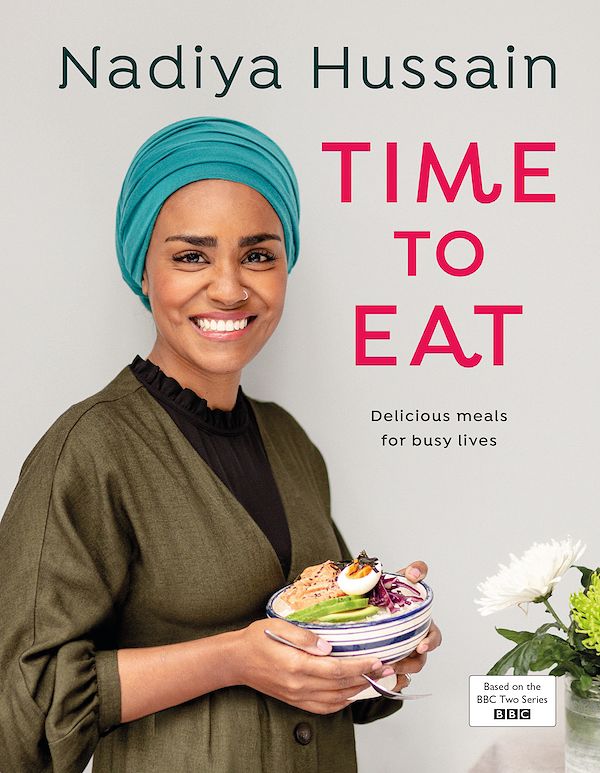 Time To Eat by Nadiya Hussain
What's it about? The nation's sweetheart is back on our TV screens and in our kitchens with Time To Eat, a brand new collection of recipes that the whole family will love. Nadiya knows how difficult it can be to get nourishing meals on the table while juggling a busy life so she's put together a book that will help. With plenty of easy midweek meals and those clever signature recipe twists using everyday storecupboard ingredients that Nadiya is a genius at conjuring; think, Baked Bean Falafel Burgers, deliciously easy One Tray Peanut Chicken and Chocolate Hazelnut Mousse.
Perfect gift for: Busy family cooks on the hunt for recipe inspiration for everything from schoolnight suppers to weekend meals. 
Order a copy of Nadiya's Time To Eat here.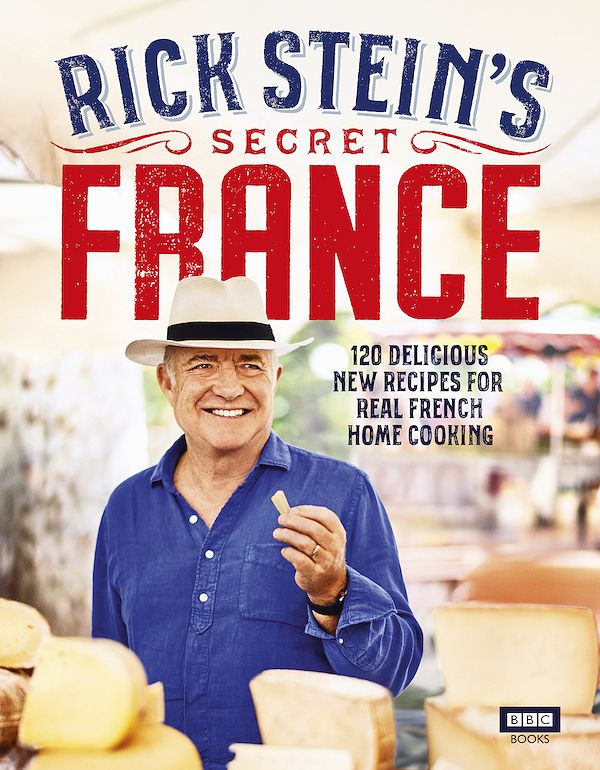 Rick Stein's Secret France by Rick Stein
What's it about? A trip through the winding roads, undiscovered villages and little known markets and cafés of France, Rick Stein's latest cookbook is a celebration of the unparalleled cuisine of this beautiful country. With a focus on rustic, simple and traditional French food, this is a cookbook that goes from Normandy to rural Provence, showing how authentic French recipes can be easily recreated in your kitchen at home.
Perfect gift for: Francophiles seeking both new and undiscovered recipes and old classics.
Gift a copy of Rick Stein's Secret France this Christmas.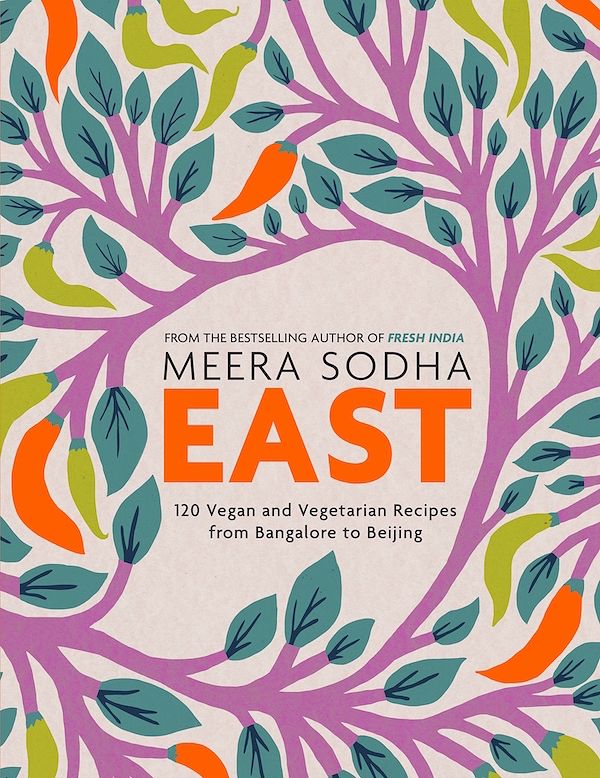 EAST by Meera Sodha
What's it about? Colourful, inventive and bold, Meera Sodha's new cookbook explores the diverse and celebrated vegan and vegetarian dishes of Eastern cooking. Travelling from Singapore to Japan, China, Thailand, and Vietnam, Meera adds her own twists on big-flavour dishes so they're accessible and easy to recreate in our kitchens at home. Divided up between chapters that span curries and noodles, rice and tofu, snacks and sweet things, this easy-to-navigate book provides as much inspiration for a midweek dinner as a weekend feast. 
Perfect gift for: Anyone who enjoyed Meera's best-selling Made in India and Fresh India cookbooks, or who love to whip up a vegetarian dinner that's bursting with flavour.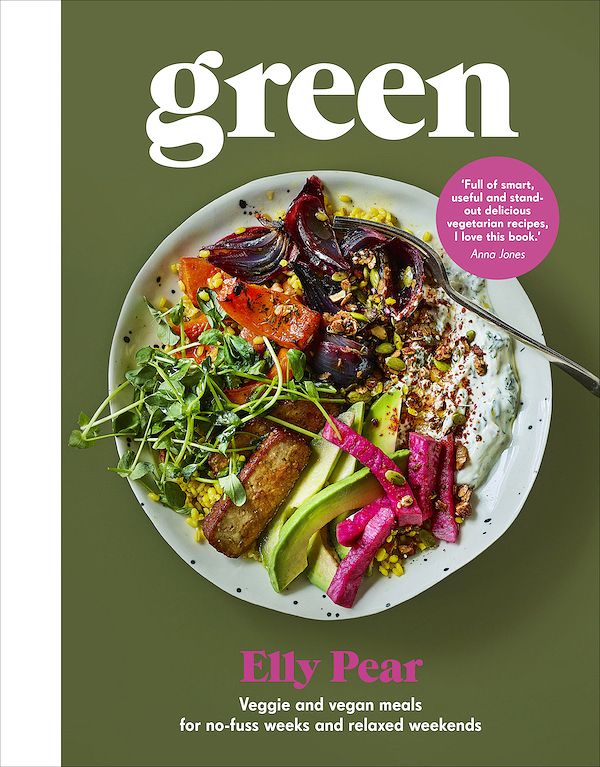 Green by Elly Pear
What's it about? No-fuss veggie and vegan meals that will help anyone seeking to put less meat in their diet to get satisfying meals on the table in no time. This brilliant cookbook includes super-practical advice for meal-prepping, freezer food, one-pan meals and easy recipes that can be ready in 20 minutes. From seasonal midweek suppers and special occasion ideas to dreamy weekend brunch recipes, there's something here for every meal of the week.
Perfect gift for: Practical cooks who want no-fuss, fail-proof and quick meat-free meals that are also bursting with good, nourishing flavour.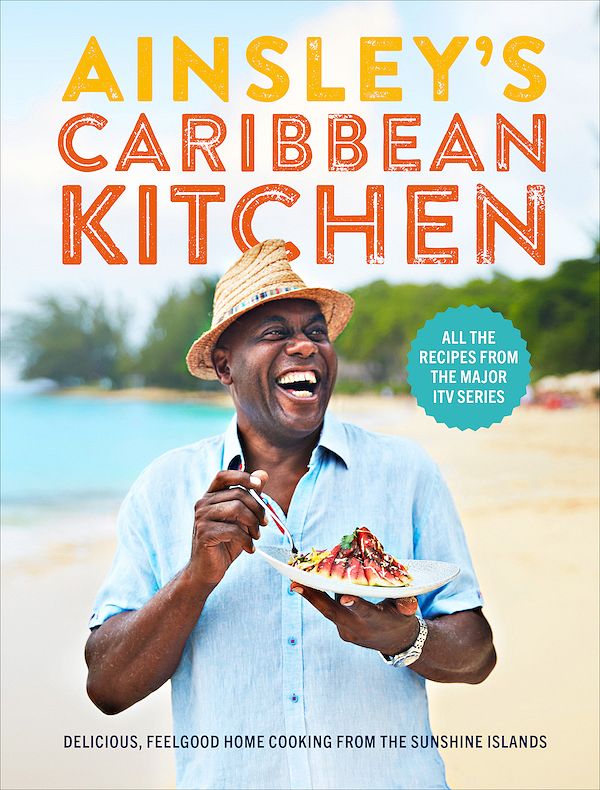 Ainsley's Caribbean Kitchen by Ainsley Harriott
What's it about? The nation's favourite TV cook, Ainsley Harriott goes back to his roots with this fun, feel-good and full-of-flavour cookbook as he discovers the dishes and best-kept secrets of Caribbean home cooking. With over 80 tried-and-tested recipes, Ainsley's Caribbean Kitchen explores the diverse and rich food heritage of these beautiful, sunny islands, with light dishes and snacks to mains and desserts. Our favourites? Grilled Chicken Roti Wrap, Grilled Lamb Cutlets with Green Herb Yoghurt and White Chocolate, Rum & Raspberry Crème Brulee.

Perfect gift for: Cooks who love to cook up a storm of big, bold-flavoured food that packs a punch, as well as Ainsley fans who binge-watched their way through his tie-in ITV series, Ainsley's Caribbean Kitchen.
Order a copy of Ainsley's Caribbean Kitchen here.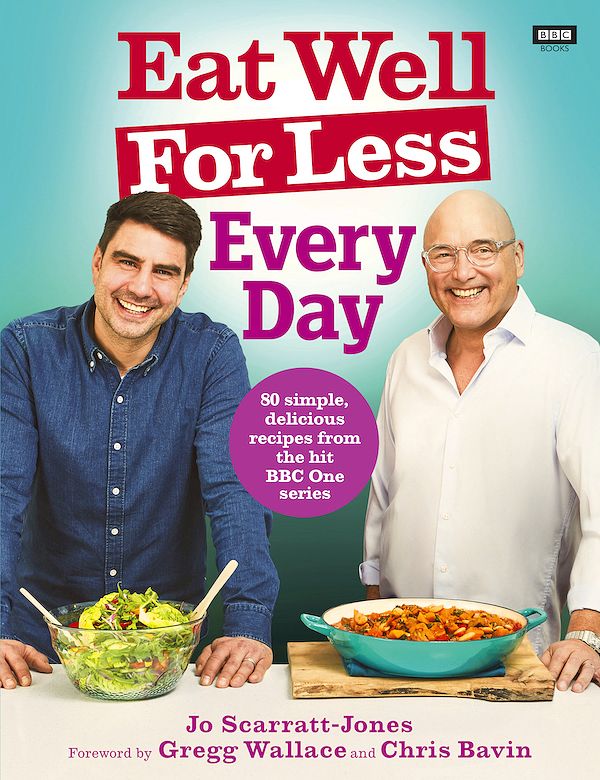 Eat Well For Less Every Day by Jo Scarratt-Jones
What's it about?: With 80 fast, simple and bank-friendly recipes from the hit BBC series, Eat Well For Less Every Day caters both for the time-poor and budget-conscious cook. Full of midweek meal winners that you can whip up in no time, these delicious and family-friendly recipes will have you spending less time in the kitchen and less money in the supermarket. From substantial breakfasts to inspired dinners and tempting desserts, all with plenty of time and money-saving tips and tricks, these recipes will soon become regulars at your table.
Perfect gift for: That friend who is always complaining about how much their weekly shop costs, busy cooks who are short on time and in need of inspiration, and any fans of the hit BBC series.