There's no roast as versatile as a good cut of lamb, slow cooked until melting off the bone and packed with flavours from across the globe. Whether you're looking to jazz up your Sunday lunch or get some inspiration for your Easter feast, our favourite lamb recipes range from a Greek Lamb Kleftiko to an Indian Lamb Raan and everything in between.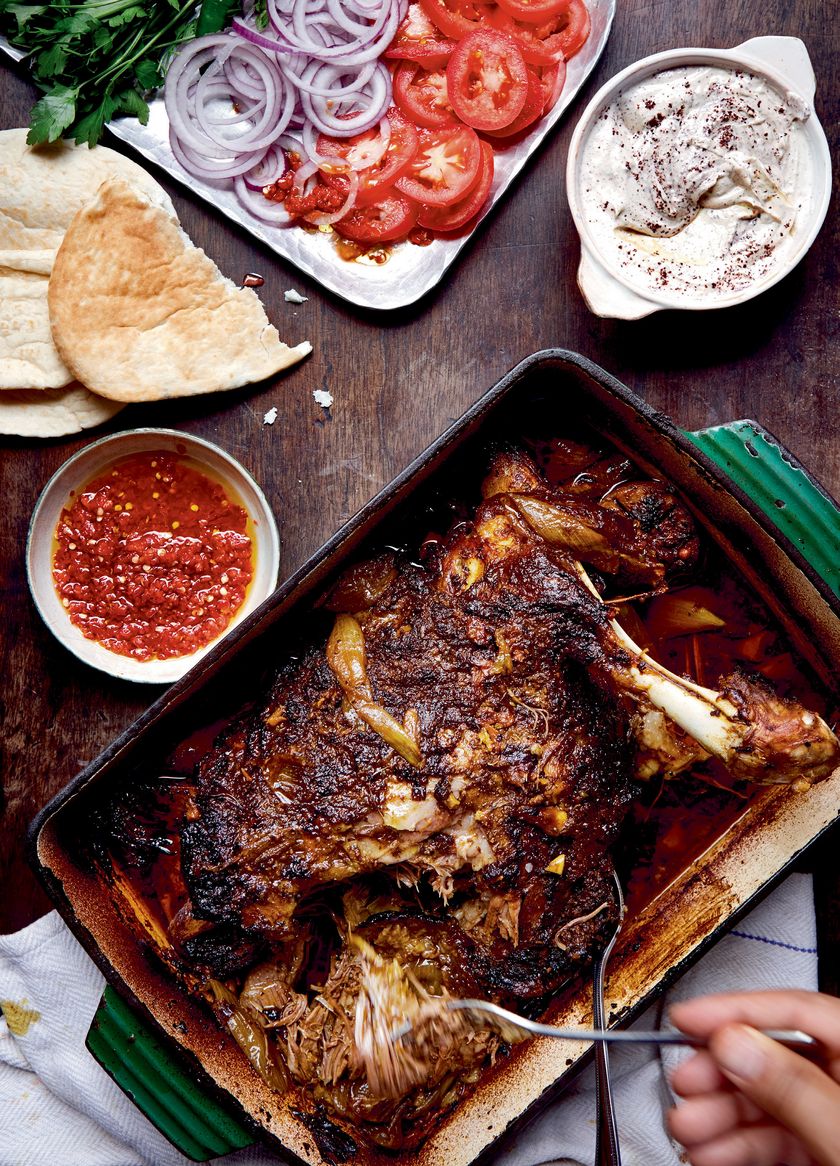 Pulled Lamb Shawarma from Falastin: A Cookbook by Sami Tamimi & Tara Wigley
Ideal for feeding a crowd, this spice-rubbed and slow-roasted lamb pulls apart with ease, making it perfect for packing into pillowy pita with all the trimmings.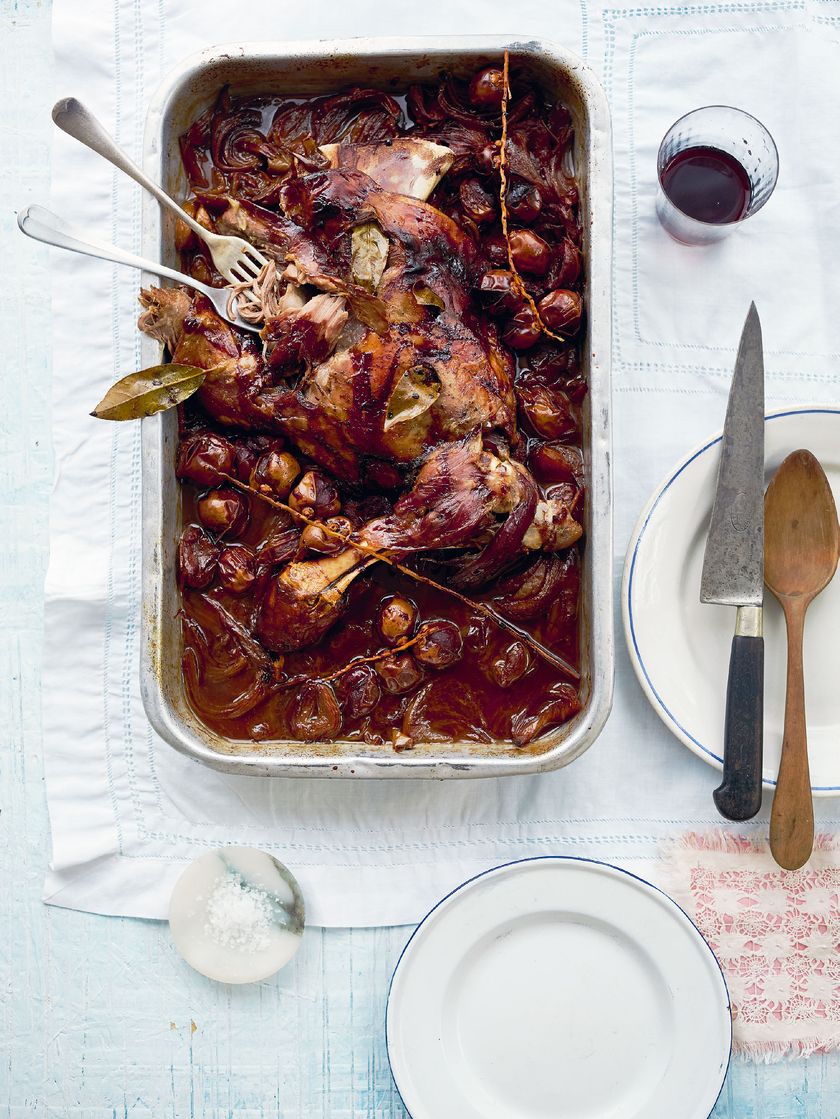 Slow-cooked Lamb Shoulder with Fresh Dates from Taverna by Georgie Hayden
Rich with the aromatic flavours of bay and cinnamon, this slow-cooked lamb shoulder is complemented by sweet dates for a Cypriot-inspired feast.
Slow-cooked Leg of Lamb with Harissa, Roasted Aubergines & Tomatoes from The Roasting Tin by Rukmini Iyer
This super easy recipe from The Roasting Tin requires minimum effort and proves that lamb is the perfect partner for bold flavours. The harissa marinade adds a subtle warmth to the dish and goes really well with the tomatoes.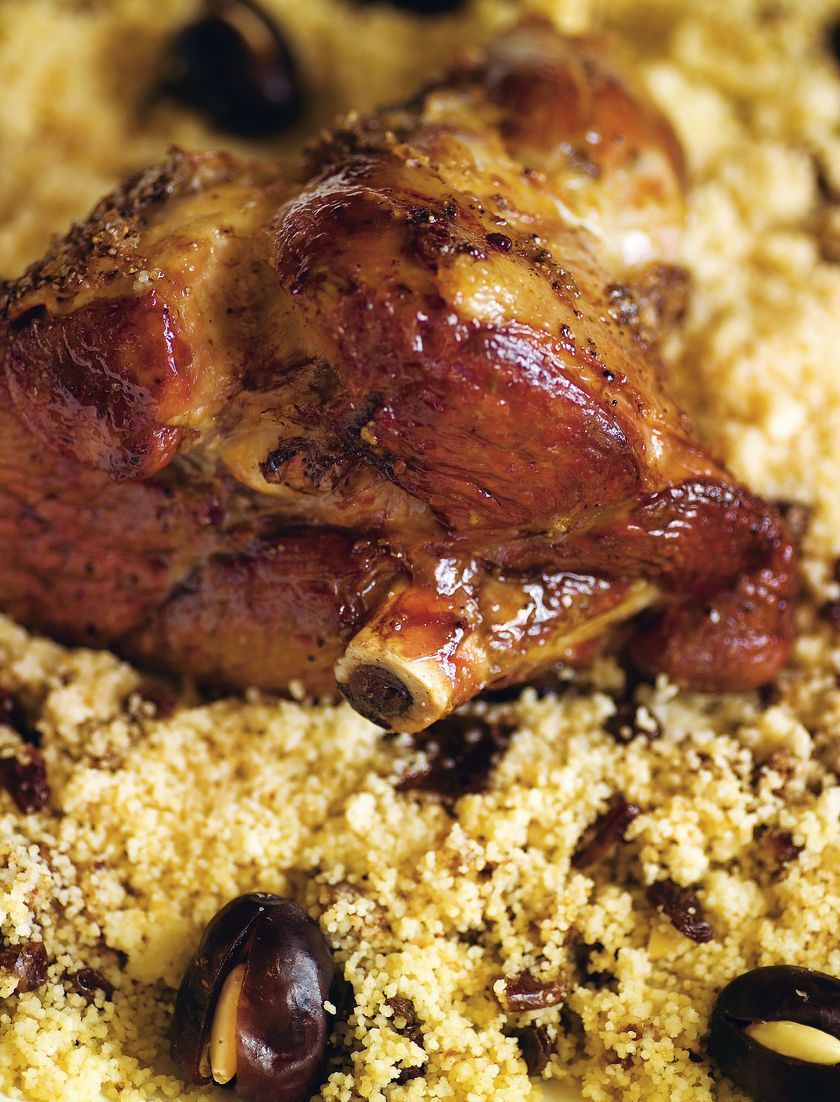 Roast Shoulder of Lamb with Couscous and Date Stuffing from Arabesque by Claudia Roden
Lamb and Middle Eastern flavours are a well-established match made in heaven. The date stuffing adds a sweetness that elevates the flavour of the lamb and the cous cous is a refreshing alternative to roast potatoes.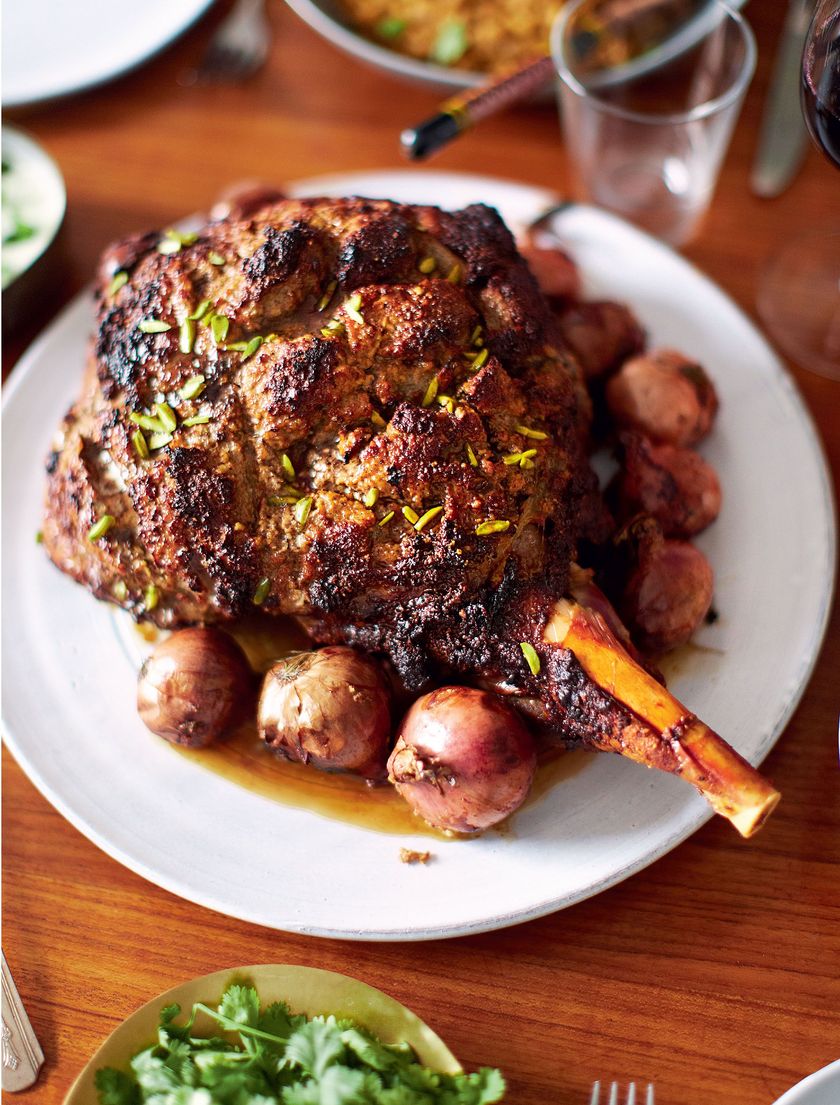 Lamb Raan from Made in India by Meera Sodha
Meera Sodha's recipe for Lamb Raan uses a lamb leg marinated in fragrant Indian spices and served whole as a true centrepiece to your roast.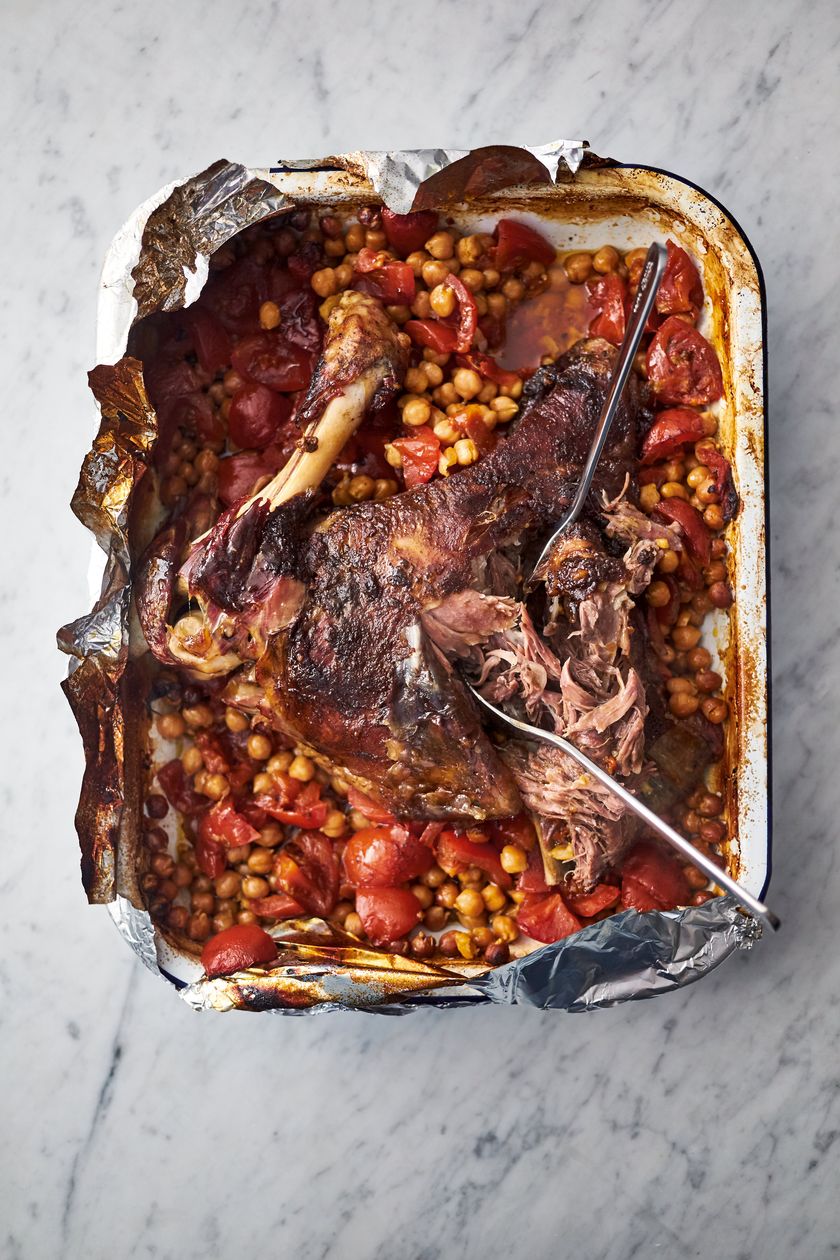 Tender Lamb Shoulder from 5 Ingredients Quick & Easy Food by Jamie Oliver
A roast needn't be an over-complicated endeavour as this easy recipe from Jamie's 5 Ingredients proves. Using hard-working Moroccan flavours of ras el hanout and preserved lemon, the resulting succulent recipe belies how simple it is to prepare.
Buy a copy of 5 Ingredients Quick & Easy Food here.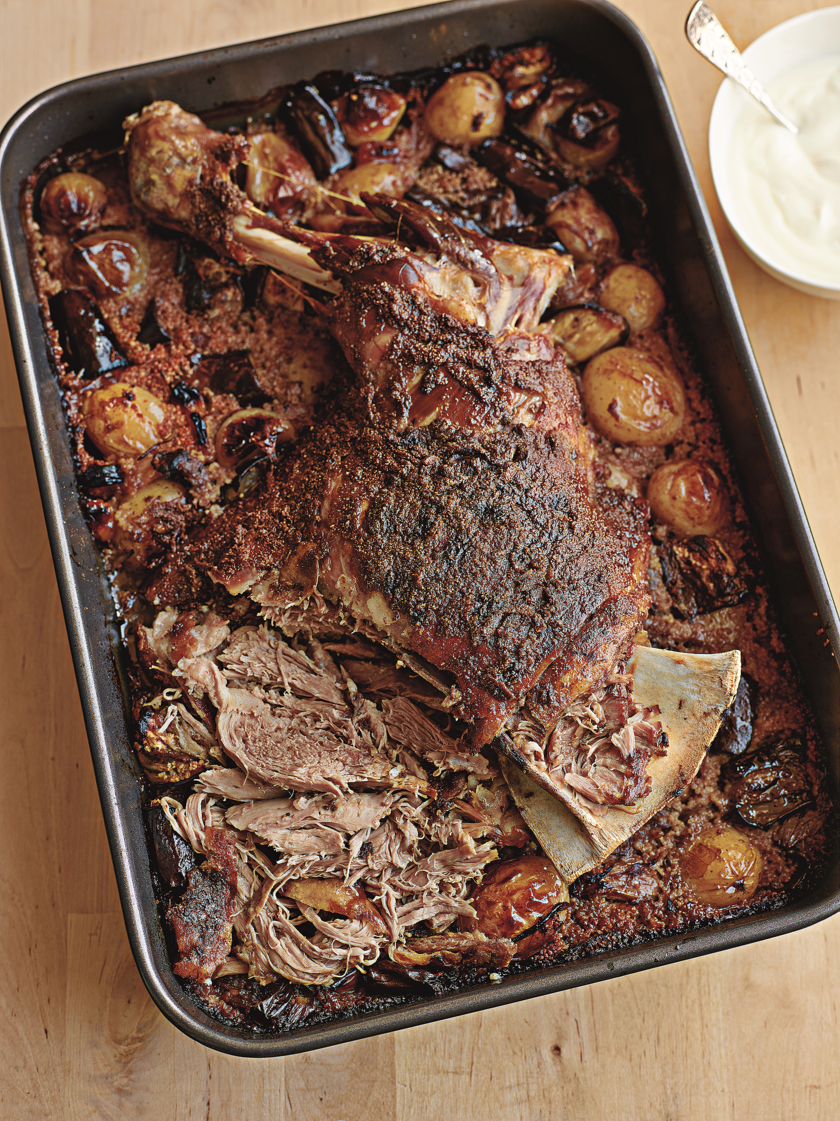 Cumin Slow-roasted Shoulder of Lamb with Couscous from One Pot Wonders by Lindsey Bareham
Cumin is another flavour that was made for lamb and in this recipe the addition of aubergine, potato and raisins results in an easy dish with wonderfully complex flavours to really elevate your roast.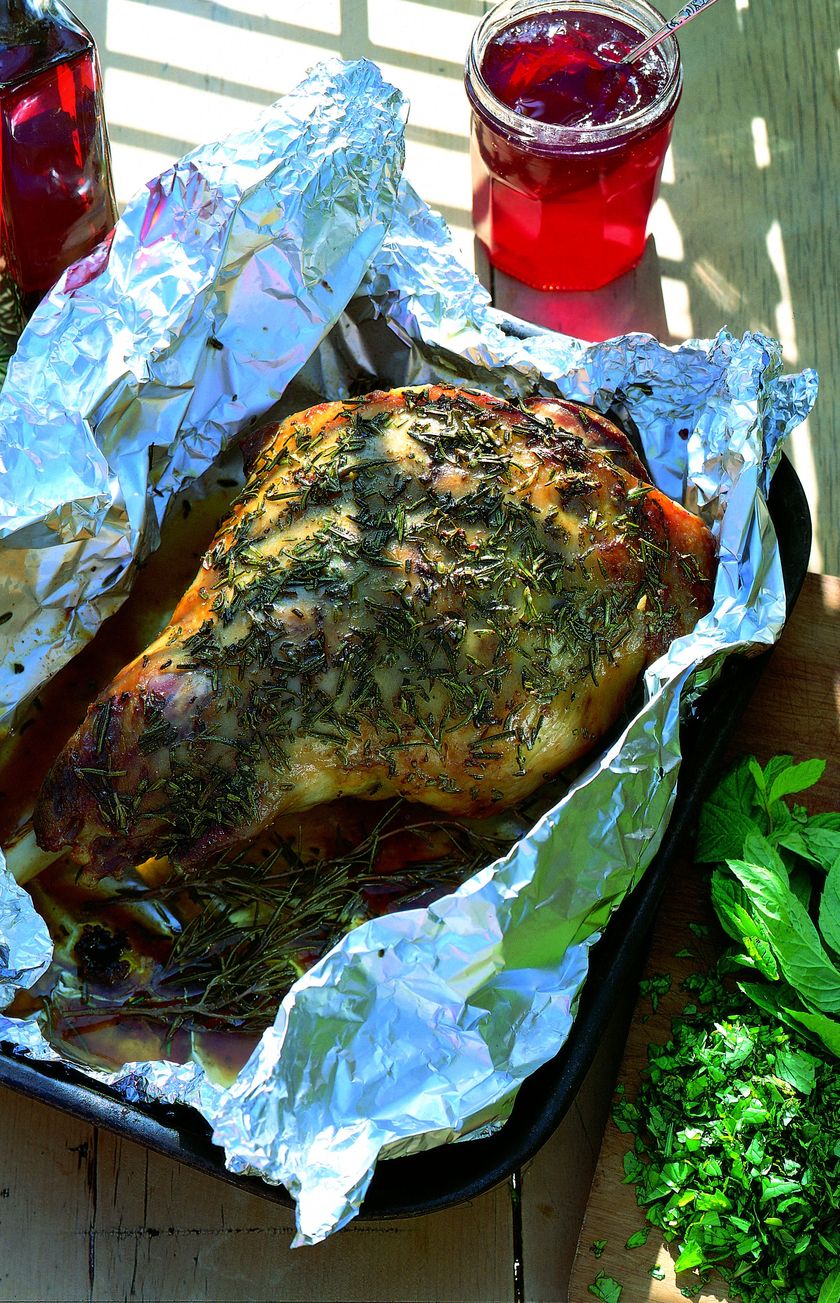 Baked Lamb with Rosemary with Redcurrant and Mint Sauce from Delia's Summer Collection by Delia Smith
If you like to keep your flavours traditionally British when it comes to lamb, you can always rely on a Delia recipe. This glorious baked leg of lamb is served with classic flavours of rosemary and mint.
Buy Delia's Summer Collection here.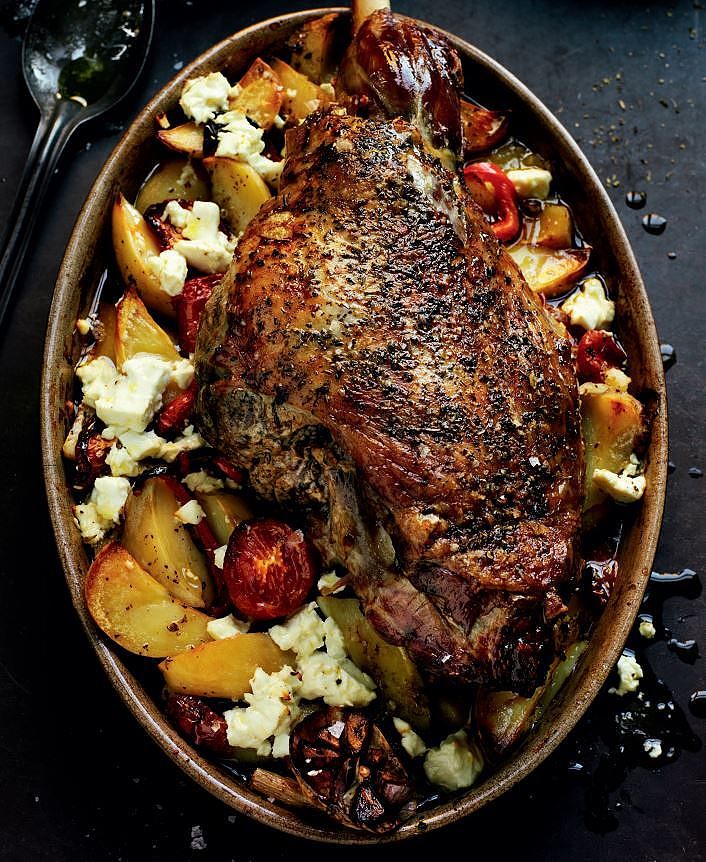 Lamb Kleftiko from Rick Stein: From Venice to Istanbul by Rick Stein
Rick's slow-roasted leg of lamb melts off the bone and is accompanied by the bold and quintessentially Greek flavours of tangy feta and oregano. This dish will revolutionise your Sunday lunch.
Buy Rick Stein: From Venice to Istanbul here.
For more roast inspiration, check out these show-stopping roast dinner recipes.