Few activities can make you feel as festive as an afternoon of Christmas baking. From an ornate raspberry wreath to the perfect gingerbread cottage, these are our favourite yuletide bakes to make this year's celebrations even sweeter.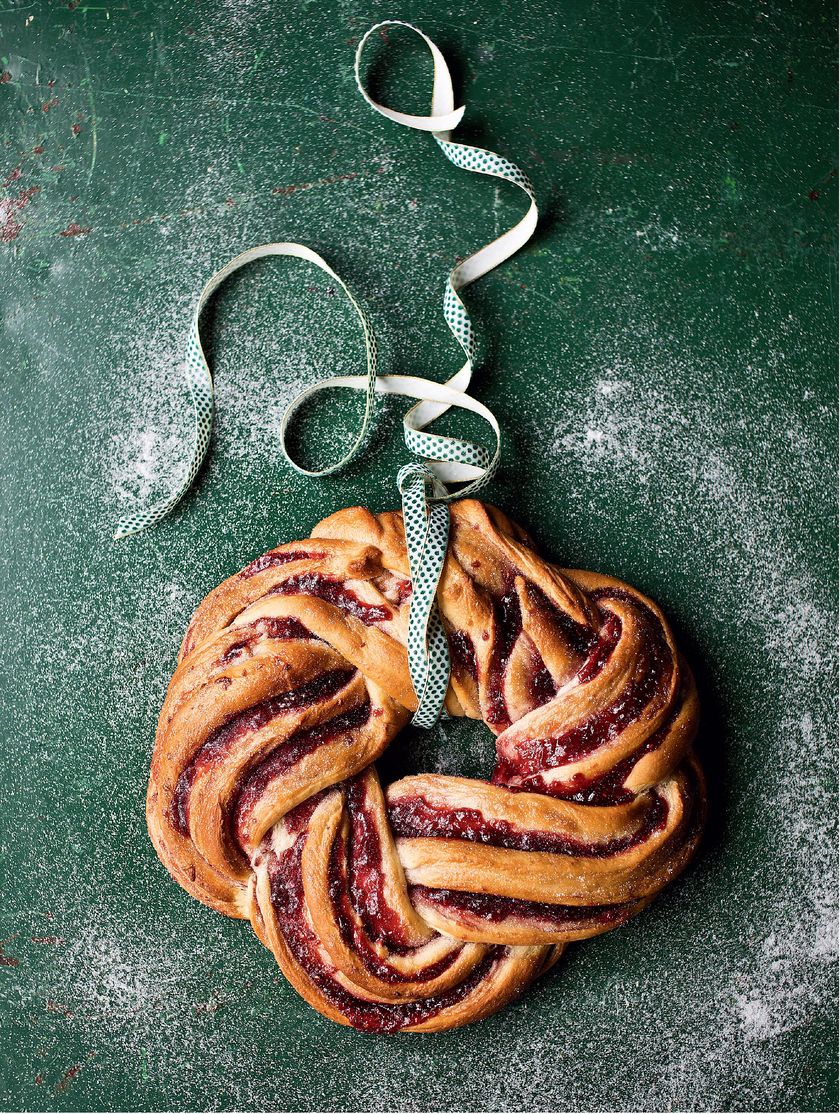 Cinnamon and Raspberry Whirl Wreath from Great British Bake Off: Christmas
Made using a sweet, enriched dough coated in fruity jam and shaped like a wreath, this gorgeous showstopping bake fills the house with the aroma of freshly baked bread and plenty of festive cheer.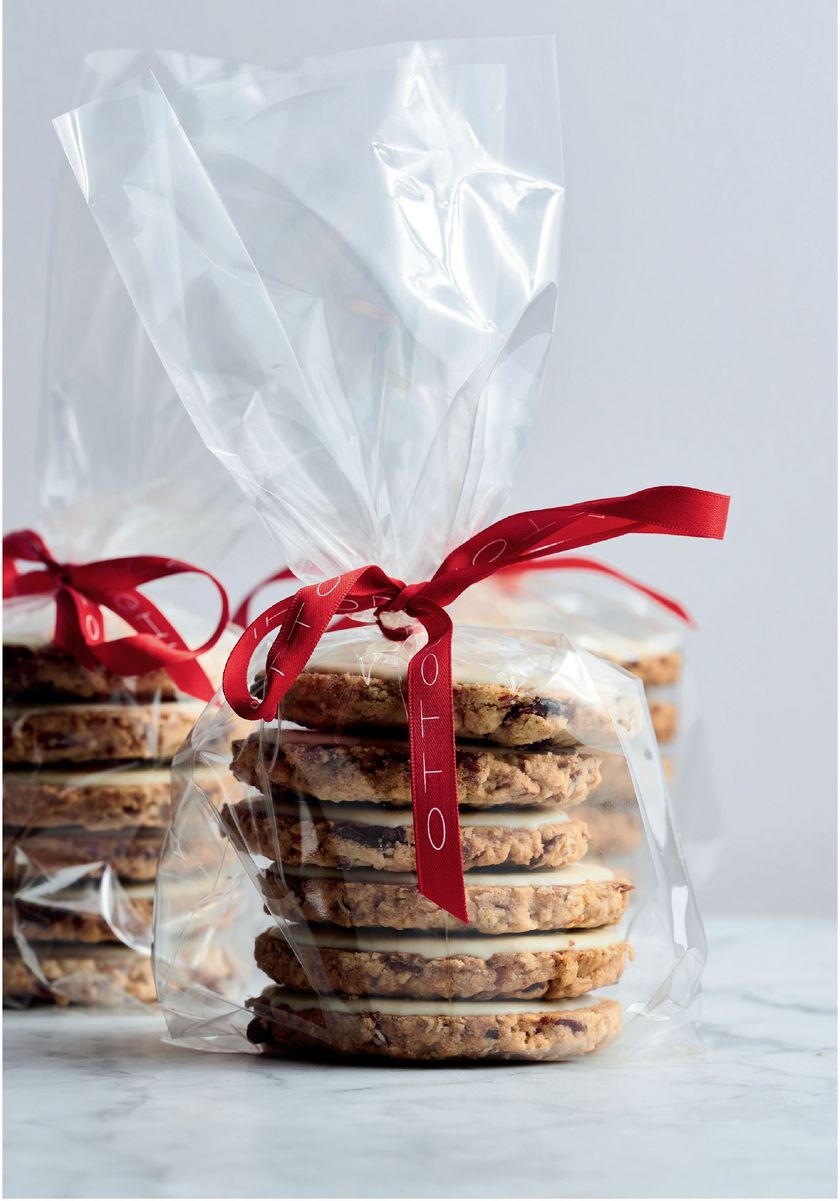 Yotam Ottolenghi's White Chocolate, Oat and Cranberry Biscuits from SWEET
With festive flavours of cranberry matched with white chocolate and oat, these biscuits from Ottolenghi's latest book, SWEET, make beautiful gifts, or you could just eat them all yourself. Totally understandable.
Nadiya Hussain's Spiced Biscotti with an Orange Syllabub Dip from Nadiya's Kitchen
With subtle spices paired with zesty orange and sweet cranberry, Nadiya's fresh take on this Italian classic is served with a creamy syllabub dip for added deliciousness.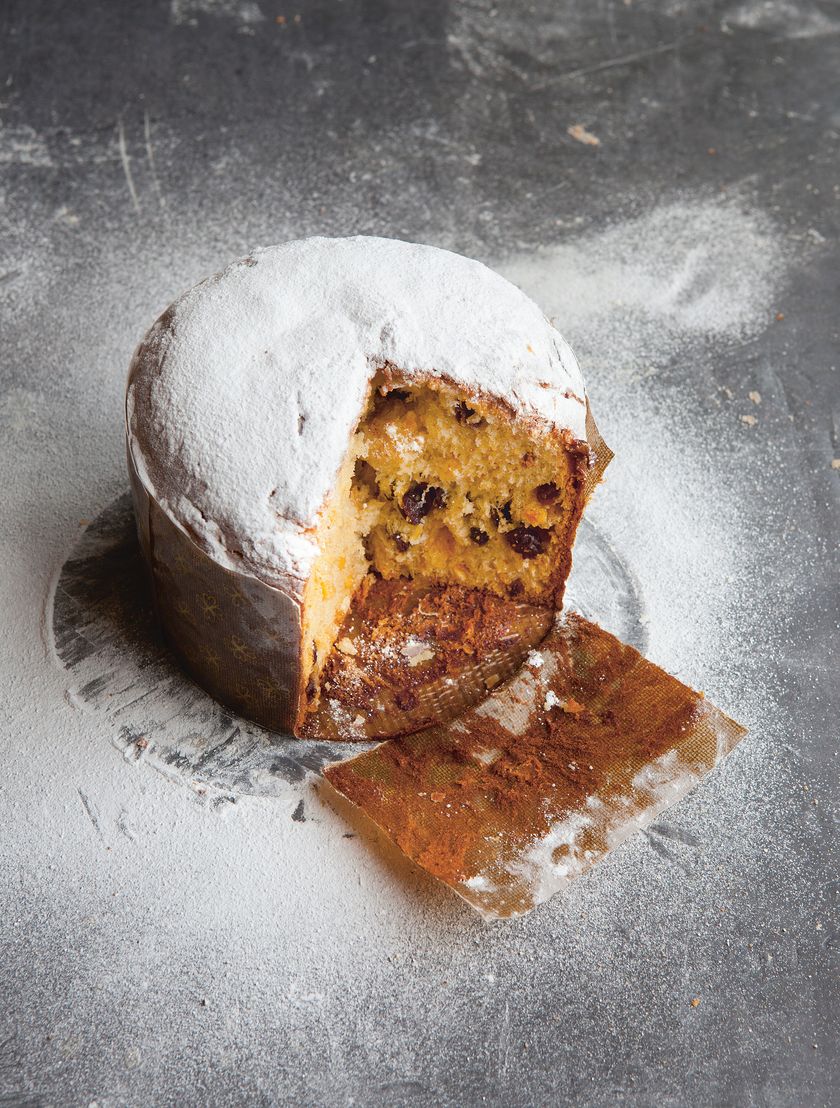 James Morton's Proper Panetonne from Brilliant Bread
If you've ever wanted to know how to bake this classic Italian bread, James Morton's easy to follow recipe will take you right the way through to the final dusting of icing sugar. An impressive edible gift, it would make a great offering to your Christmas Day hosts.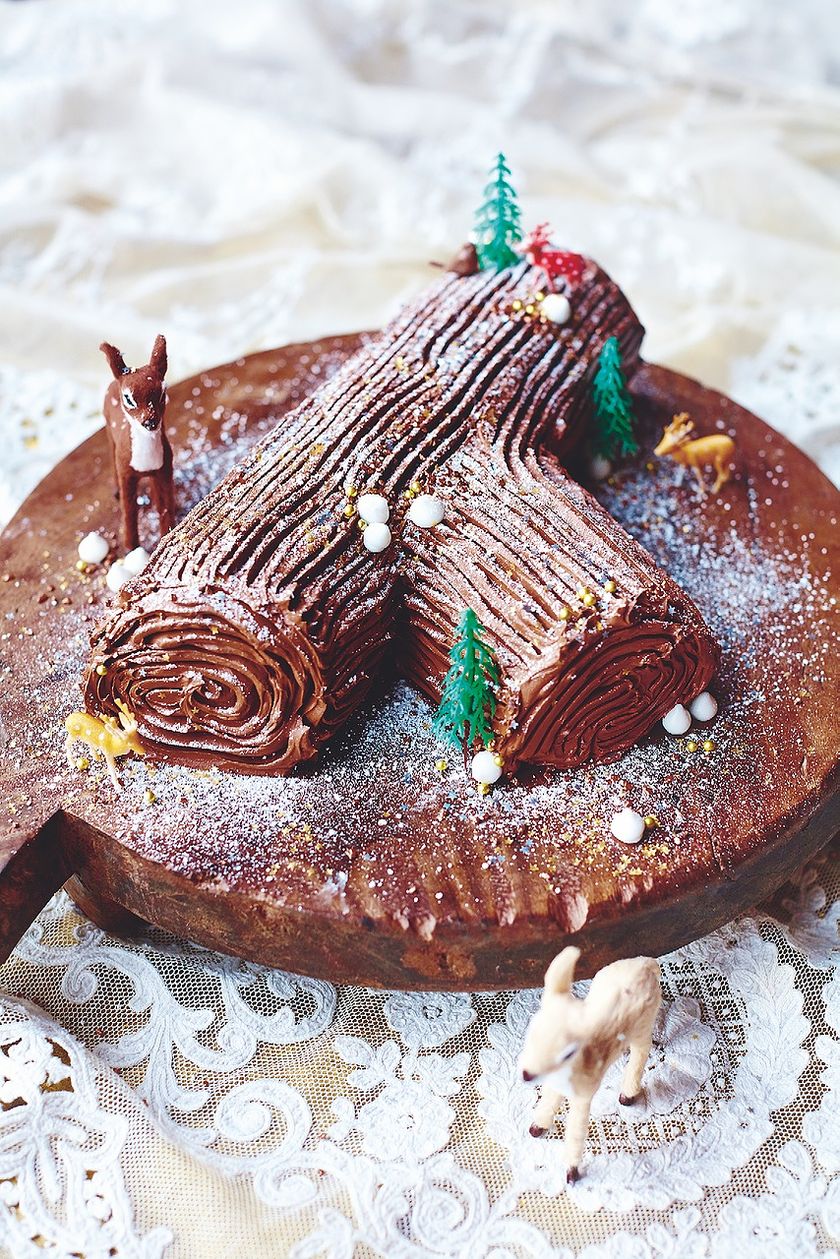 Jamie Oliver's Chocolate Log from Jamie Oliver's Christmas Cookbook
Featuring sweet chestnut purée, honeyed cream and a crushed honeycomb filling, this is no ordinary chocolate log! Decorated with kitsch Christmas ornaments, few scenes are more festive.
Ms. Marmite Lover's Gingerbread Cottage from Ms Marmite Lover's Secret Tea Party
Complete with a snowy garden and ornate iced detailing, this is a truly showstopping Gingerbread Cottage to impress your guests this Christmas.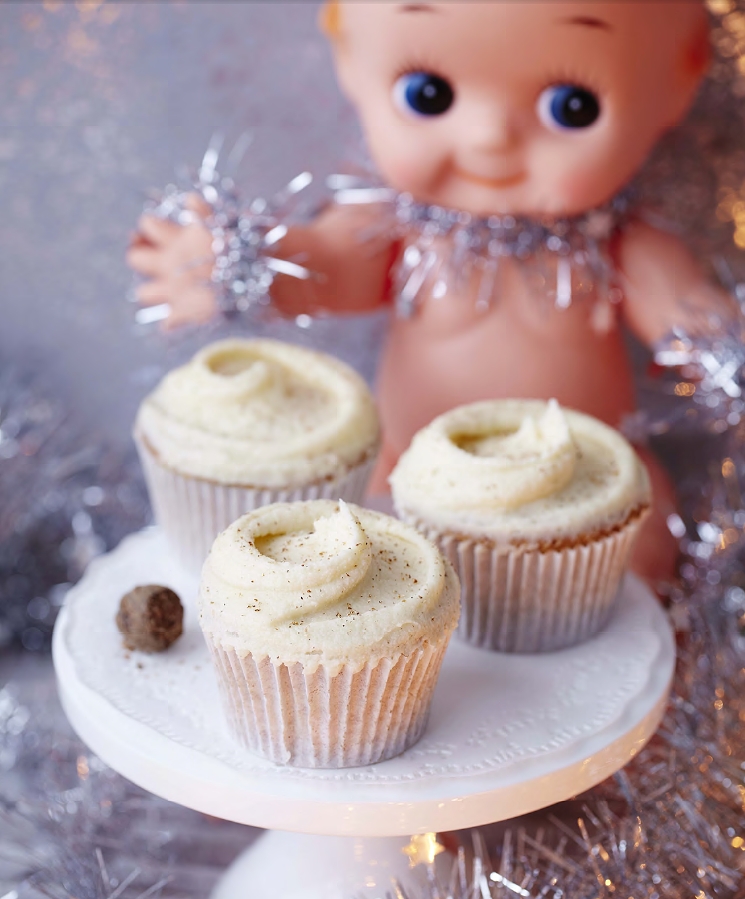 Martha Swift's Eggnog Cupcakes from Primrose Bakery Christmas
Made using homemade eggnog, these festive cupcakes are finished with snow-like icing and a dusting of nutmeg.
Stained Glass Tree Biscuits from Great British Bake Off: Christmas
If you can resist eating them all before they make their way onto the tree, these Stained Glass Tree biscuits make for beautiful decorations lit up by fairy lights!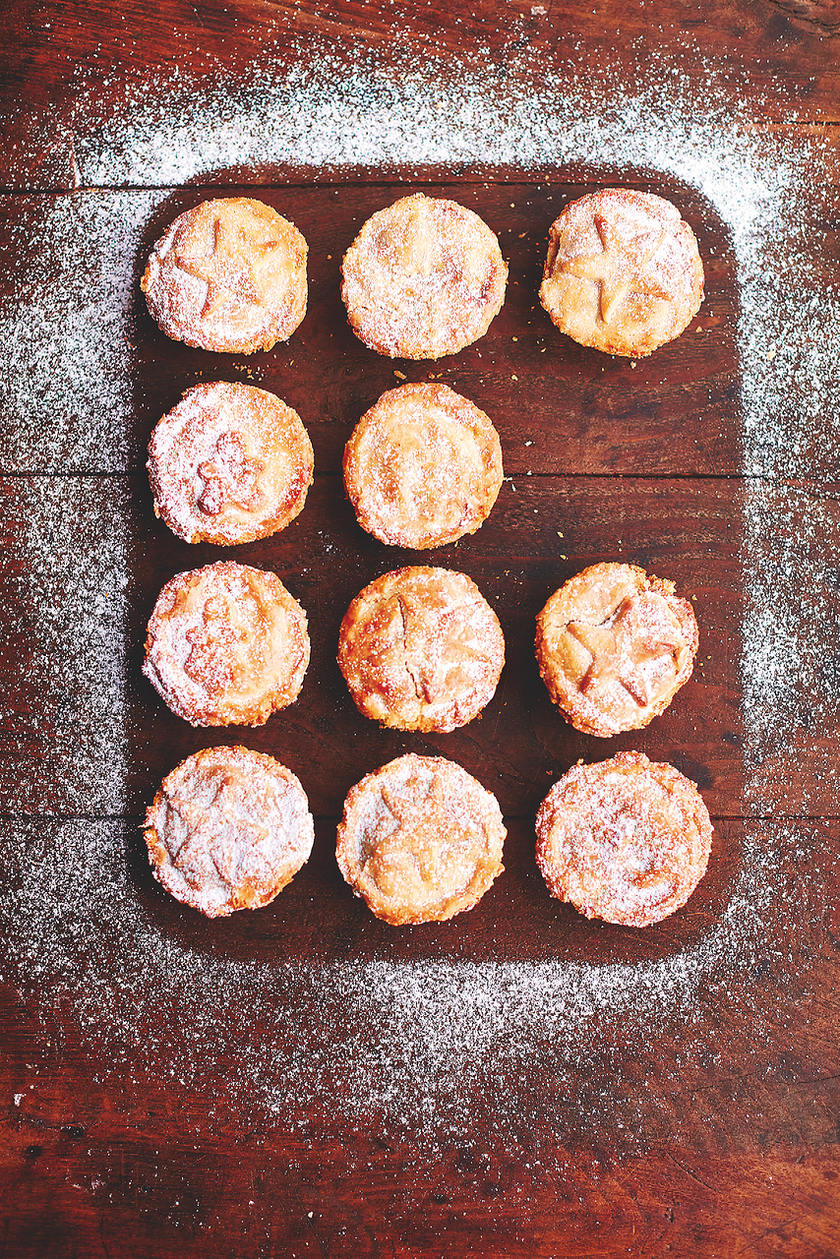 Jamie Oliver's Classic Mince Pies from Jamie Oliver's Christmas Cookbook
Flaky Pastry, mincemeat, sweet squash, almonds and maple syrup, need we say any more? Your Christmas baking wouldn't be complete without a wonderful mince pie and Jamie's classic recipe is hard to beat.