Few activities can make you feel as festive as an afternoon of Christmas baking. From an ornate raspberry wreath to the perfect gingerbread cottage, these are our favourite yuletide bakes to make this year's celebrations even sweeter.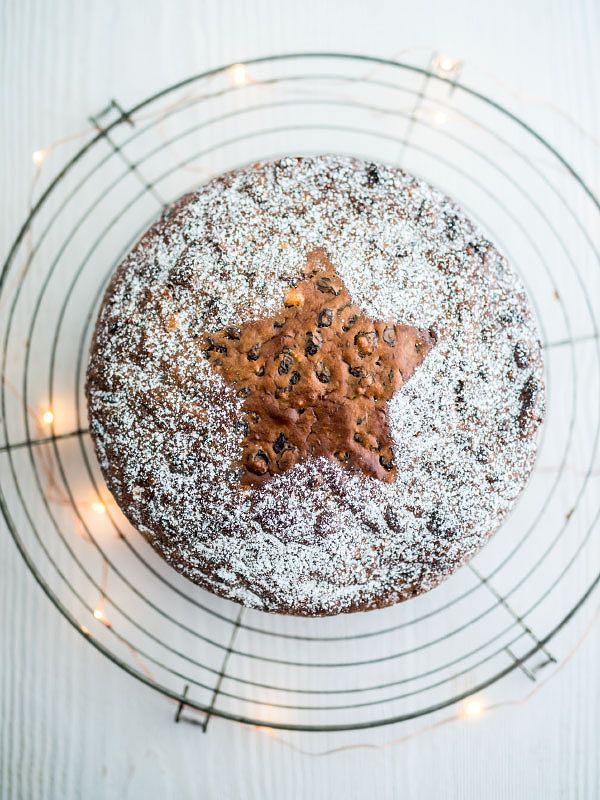 Three-ingredient Christmas Cake from Three Ingredient Baking
This fool-proof recipe for a delicious Christmas Cake is the perfect activity to get the kids involved in. Using only three ingredients, this cake couldn't be simpler to make, and not only does it look the part but it's packed with lovely festive flavours.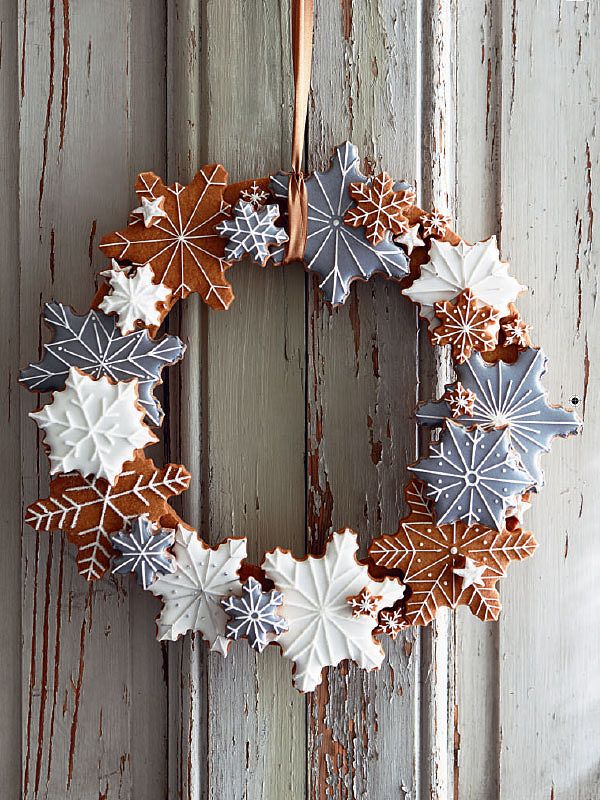 Christmas Biscuit Wreath from Biscuiteers
A festive wreath made out of two different types of delicious biscuit, exquisitely shaped and decorated with icing, ready to hang up in your home or give to a lucky friend. This is the definition of a showstopping bake, Christmas edition.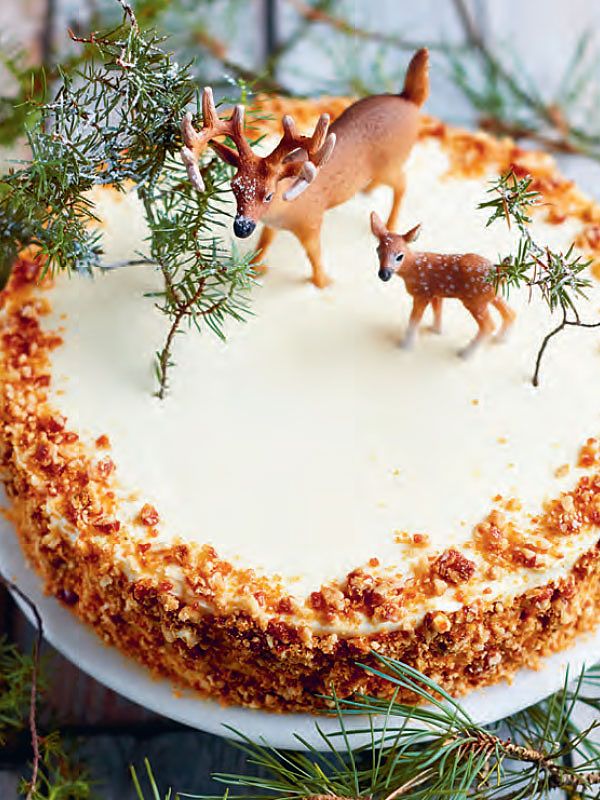 Praline and Parsnip Cake from The Little Swedish Kitchen
Rachel Khoo's clever twist on a traditional carrot cake is a baking revelation, with the sweetness of the parsnips creating a lovely warming flavour, topped off with the irresistible nuttiness of the praline. You can be inventive with how you decorate it, making it a fun project to get stuck into over the Christmas period.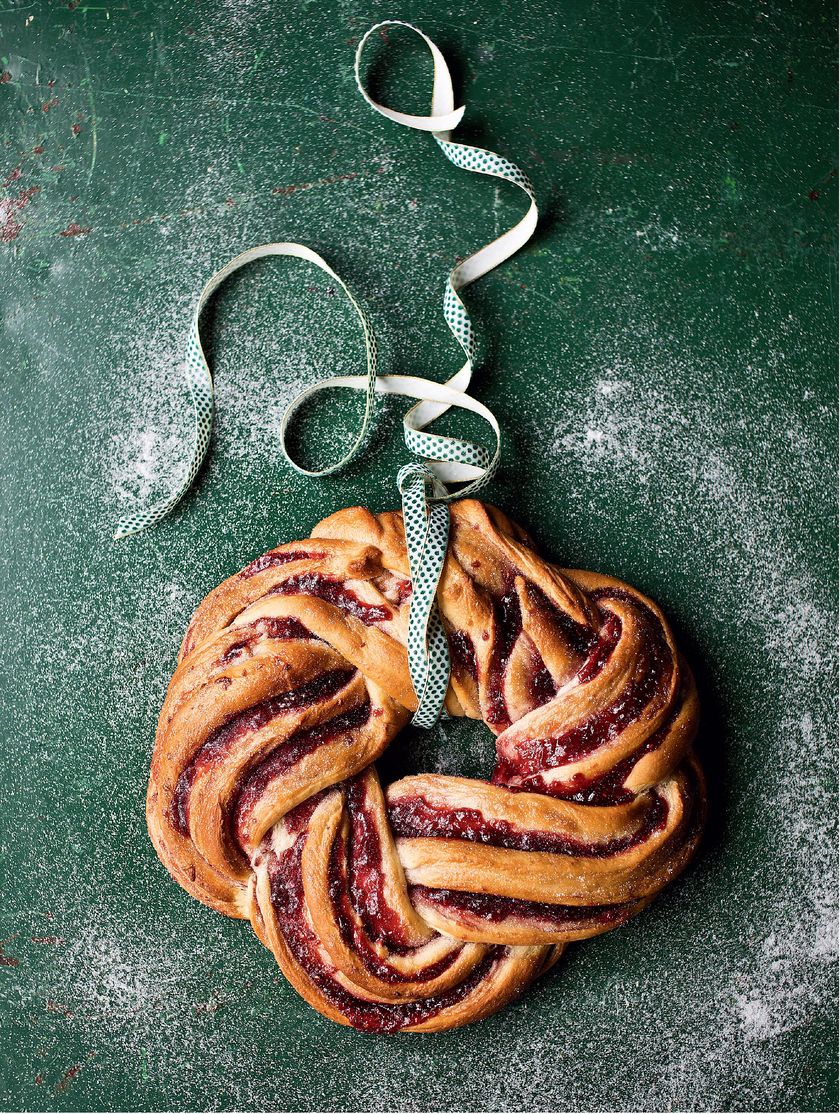 Cinnamon and Raspberry Whirl Wreath from Great British Bake Off: Christmas
Made using a sweet, enriched dough coated in fruity jam and shaped like a wreath, this gorgeous showstopping bake fills the house with the aroma of freshly baked bread and plenty of festive cheer.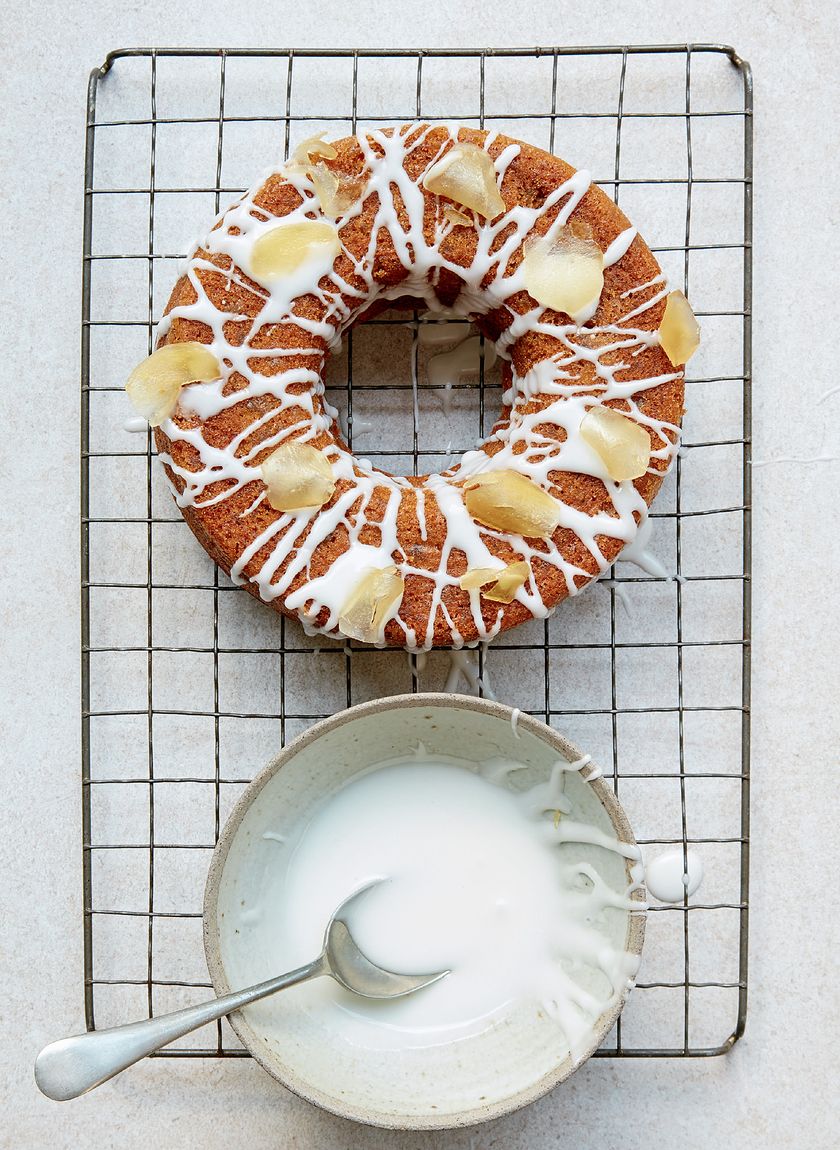 Ginger Spiced Ring Cake from Classic by Mary Berry 
Delicately spiced and beautifully presented, this recipe from Classic is full of laid-back but sophisticated festive cheer.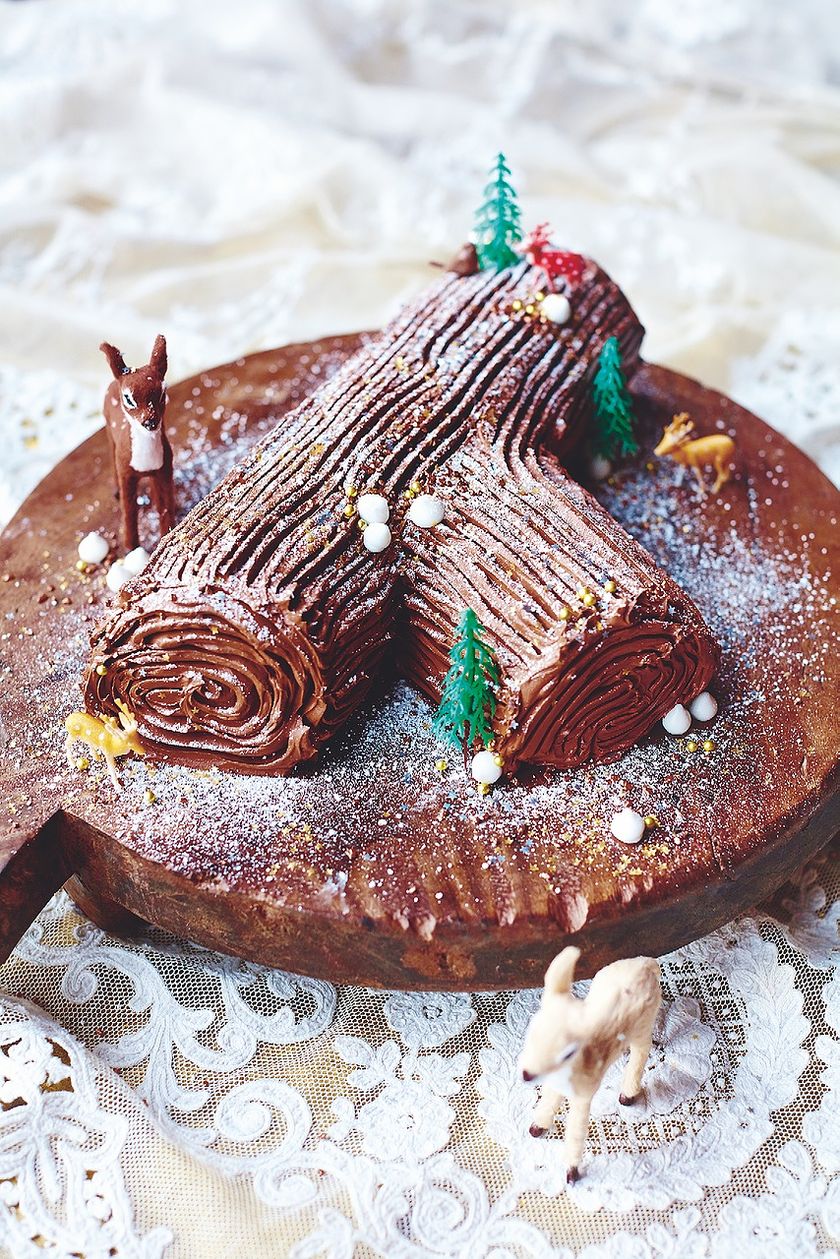 Jamie Oliver's Chocolate Log from Jamie Oliver's Christmas Cookbook
Featuring sweet chestnut purée, honeyed cream and a crushed honeycomb filling, this is no ordinary chocolate log! Decorated with kitsch Christmas ornaments, few scenes are more festive.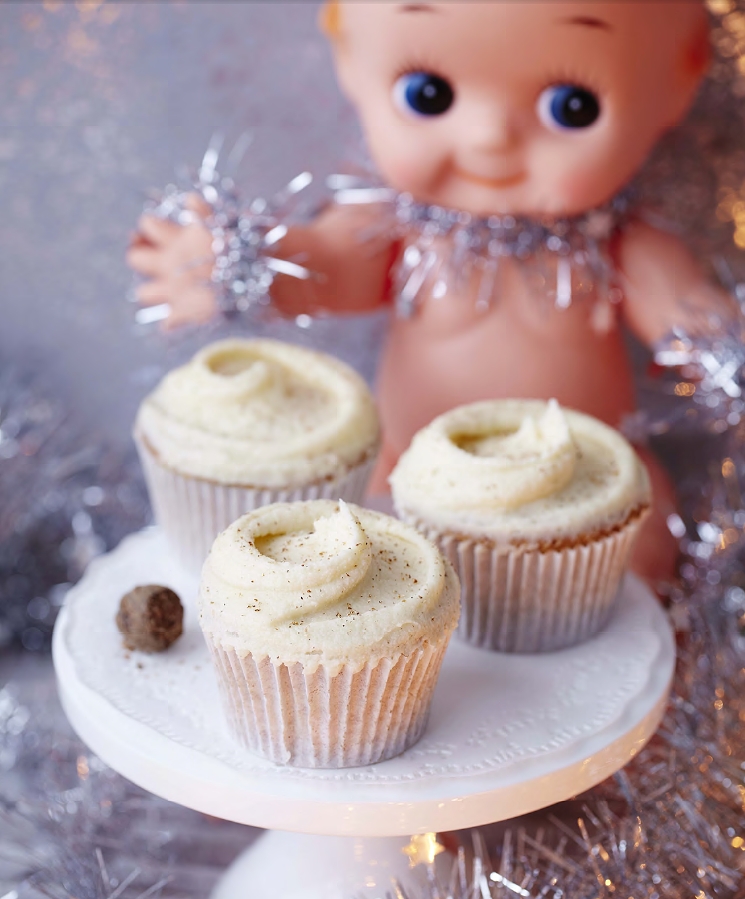 Martha Swift's Eggnog Cupcakes from Primrose Bakery Christmas
Made using homemade eggnog, these festive cupcakes are finished with snow-like icing and a dusting of nutmeg.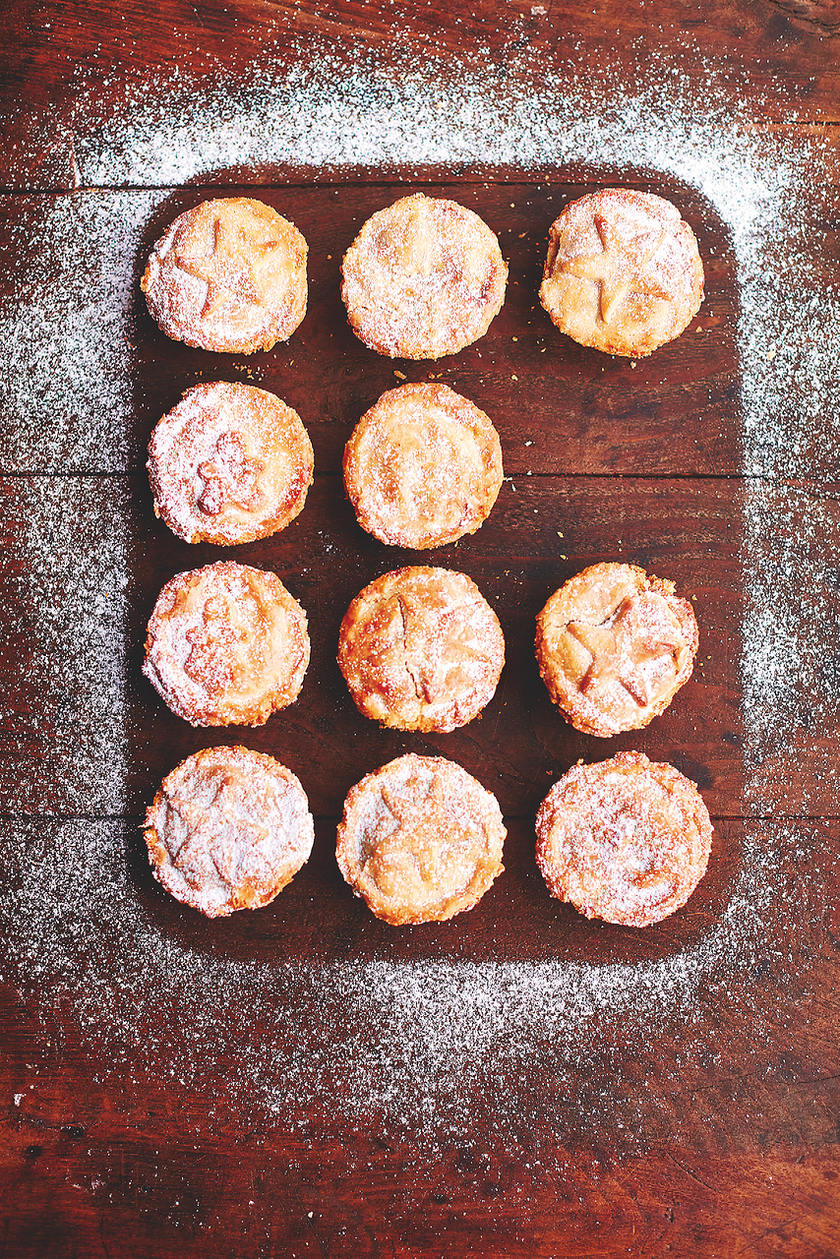 Jamie Oliver's Classic Mince Pies from Jamie Oliver's Christmas Cookbook
Flaky Pastry, mincemeat, sweet squash, almonds and maple syrup, need we say any more? Your Christmas baking wouldn't be complete without a wonderful mince pie and Jamie's classic recipe is hard to beat.