Christmas morning is all about the Buck's Fizz and a good breakfast, and this round-up of our favourite indulgent breakfast recipes will be sure to kick off Christmas with a bang. From blueberry and cream cheese pancakes to creamy baked eggs, there's something here for everyone.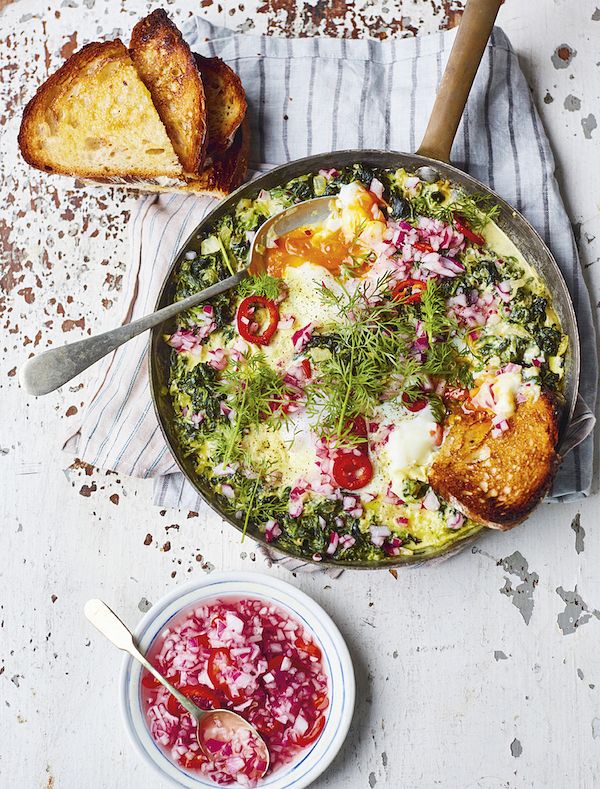 Creamy, herby and with just a little spice, Rachel Khoo's Stewed Spinach Eggs from The Little Swedish Kitchen are the heartiest way to start Christmas Day.
Chrissy Teigen's Blueberry Cream Cheese Pancakes from Cravings: Hungry For More are the ultimate comfort food breakfast. Chrissy says; "Little bombs of cream cheese melt into the batter as it oozes across your griddle [and] the little bit of vinegar makes the pancakes puff". You can swap the blueberries for dried fruit, like cranberries or raisins, and serve it with seasonal fruit, such as pomegranate seeds or stewed apples.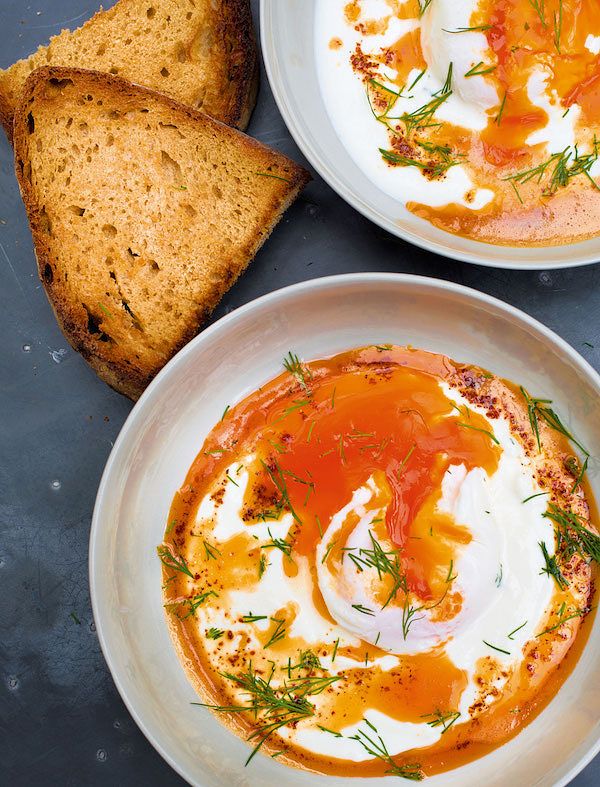 Whipped salted yoghurt with garlic and red pepper flakes, poached eggs and dill to garnish, Nigella's Turkish Eggs from At My Table: A Celebration of Home Cooking are a breakfast dish to die for.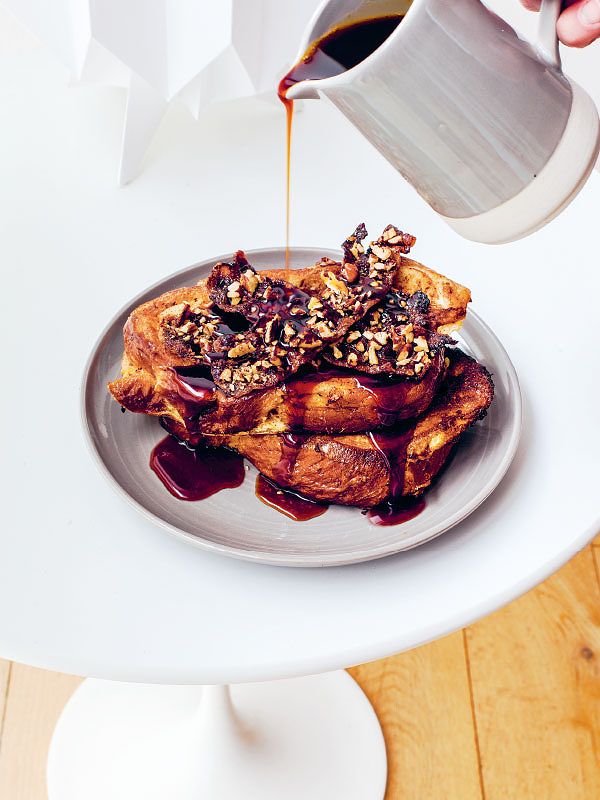 You can't get more indulgent than this Baked French Toast with Candied Bacon from Gail's Artisan Bakery Cookbook. Glaze the bacon with honey and cayenne, sprinkle with chopped pecans, and bake until candied, then serve on rich French toast. Heaven.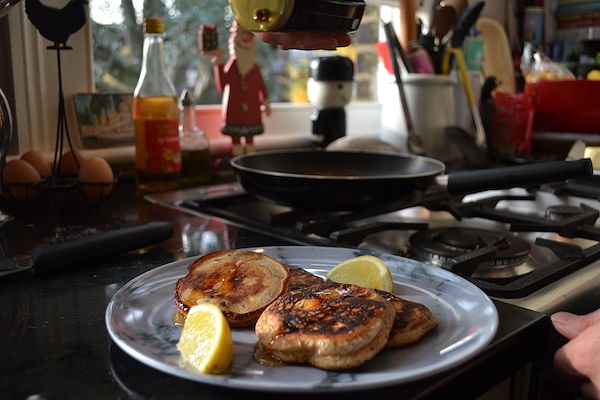 Get your kids in the kitchen on Christmas morning with Marika Gauci's simple recipe for Sweet Cranberry Pancakes. Get them mixing up all the ingredients, before dolloping in a frying pan and serving up. At least a short-lived distraction from present opening.