A new cookery book is the perfect gift for your food-loving family and friends this Christmas. Whether you're a keen baker, an adventurous eater or a foodie perfectionist, there are hundreds of great new books to choose from. To help you make your choice, we've rounded up our festive showstoppers – the cookbooks you simply must have on your Christmas list this year.
Cookbooks from your favourite TV faces
Jamie's Comfort Food – The perfect gift for Jamie Oliver fans, Comfort Food is packed full of recipes guaranteed to put a smile on your face. Inspired by everything from childhood memories to the changing of the seasons, and taking into account the guilty pleasures and sweet indulgences that everyone enjoys, it's brimming with exciting recipes you'll fall in love with.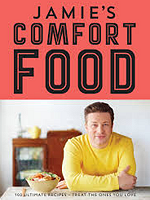 Fish and Shellfish - In this completely revised, updated and re-designed edition – including brand new recipes – of his classic Seafood, Rick offers comprehensive and inspirational how-to's for choosing, cooking and enjoying fish, shellfish and more. An essential gift for all seafood lovers.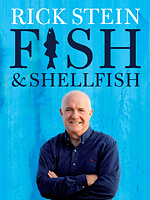 Cookbooks for a Christmas to remember
Primrose Bakery Christmas - A gift for creative cooks, The Primrose Bakery has been bringing an extra bit of twinkle to their Christmas baking for over a decade. In this book they reveal their unique twists and exciting reinventions of traditional Christmas treats, as well as all-new recipes to breathe fresh life into your festive baking repertoire.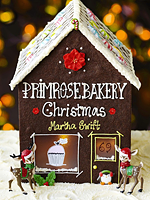 Great British Bake Off: Christmas - Another one for Bake Off lovers, the Bake Off Christmas collection is packed with Christmas masterclass recipes from Paul Hollywood and Mary Berry. The book also includes new bakes from past winners, Edd Kimber, Jo Wheatley, John Whaite and Frances Quinn, plus other wonderful Bake Off contestants.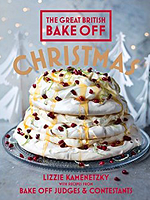 Nigella Christmas - With her no-nonsense approach and inspirational ideas, combined with reassuring advice and easy-to-follow, reliable recipes, Nigella Christmas is guaranteed to bring comfort and joy, and make sure the season of goodwill stays that way. This stunning new edition is the perfect gift for Nigella fans.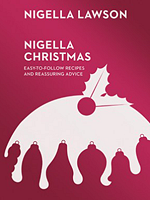 Cookbooks for cooks seeking perfection
Mary Berry Cooks the Perfect - Mary Berry Cooks the Perfect features over 100 exciting new recipes. What makes the book particularly special are the Keys to Perfection. For each recipe Mary identifies the crucial part to get right to guarantee best results, and then demonstrates it with step-by-step instructions. A great gift for chefs needing some gentle reassurance in the kitchen.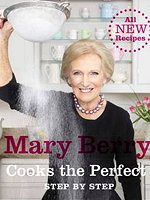 Marcus Wareing How to Cook the Perfect - The perfect gift for aspiring chefs and Masterchef fans, every recipe has a Key to Perfection, with all the need-to-know tips and techniques that promise success, plus All-Is-Not-Lost advice to rescue you from mistakes.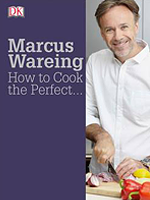 Cookbooks for adventurous eaters
Plenty More - The must-have gift for vegetarians this Christmas, Plenty More picks up where Ottolenghi's Plenty left off, with 150 more dazzling vegetable-based dishes, this time organised by cooking method. Grilled, baked, simmered, cracked, braised or raw, the range of recipe ideas is stunning.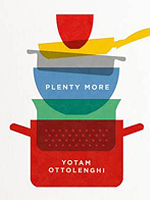 Morito - Sam and Sam Clark's little gem of a tapas bar packs a big culinary punch, attracting critical acclaim and constant queues. Now, with the publication of the cookbook of this hugely successful restaurant, Morito's small plates can be cooked, eaten and shared at home. A brilliant gift for keen cooks looking for new inspiration.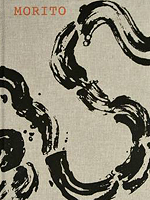 Curry Easy Vegetarian - Another great book for the vegetarians on your 'to buy for' list. With over 200 brand new and simply delicious recipes, Madhur cooks a tantalising, mouth-watering array of meat-free dishes and proves, yet again, how easy it is to cook authentic Indian food at home.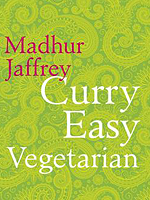 Cookbooks for happy bakers
Crumb – The debut book from Great British Bake Off finalist Ruby Tandoh, Crumb is the perfect baking companion for home cooks wanting to experiment with new tastes and combinations. A great gift for the experimental bakers in your life.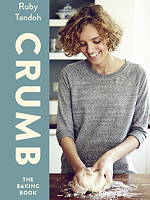 The Great British Bake Off Big Book of Baking - Whether you want to whip up a quick batch of easy biscuits at the very last minute or you want to spend your time making a breathtaking showstopper, there are recipes and decoration options for creating a whole host of Bake Off-inspired goodies! The ideal gift for lovers of all things Bake Off.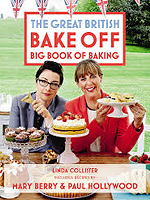 What cookbooks are you hoping to find under the tree this Christmas? Let us know on our Twitter or Facebook pages.