It's that time of year again when British berries start appearing on hedgerows, market stalls and shop shelves. From tart raspberries to sweet strawberries, June to September are the best months to eat berries, which are otherwise imported from much further afield the rest of the year. Take advantage of the summer glut of British raspberries and make one of these simple desserts. The perfect way to round off a meal on a hot evening. 
Raspberry Ice Cream Cake from Nadiya's Family Favourites by Nadiya Hussain
Combining raspberry ice cream with a sponge cake is typical genius from baking queen, Nadiya. Freeze a seasonal glut of raspberries this summer and use them in this recipe all year round.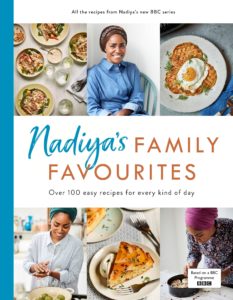 Nadiya's Family Favourites
Tasty midweek meal ideas
Easy ideas to feed a crowd
Showstopping cakes and bakes
Chocolate Raspberry Pudding Cake from How To Eat by Nigella Lawson
Raspberries and chocolate make a decadent match in this rich, intense pudding-like cake. "Think of a mousse without fluffiness: this is dense but delicate with it", says Nigella. Heaven.
Buy your copy of How To Eat here. 
White Chocolate, Cardamom and Raspberry Tart from A Love of Eating: Recipes from Tart London, by Jemima Jones & Lucy Carr-Ellison
A crunchy pecan and hazelnut base, luxurious creamy centre and a tart lift from the raspberry, this decadent dessert also pairs white chocolate with cardamom for an exotic upgrade. 
Get your copy of A Love of Eating here. 
Meringue Roulade with Rose Petals and Fresh Raspberries from Plenty More by Yotam Ottolenghi
Nothing says summer quite like meringue topped with plenty of cream and fresh berries. Rather than a classic pavlova, we're a fan of Ottolenghi's roulade; deliciously marshmallowy meringue, filled with sweet mascarpone and raspberries, and topped with more berries, rose petals and pistachios. A real showstopper.
Get your copy of Plenty More here. 
Almond and Raspberry Polenta Cake from Grains as Mains by Laura Agar Wilson
This beautiful almond polenta cake with juicy bursts of tart raspberry is the perfect gluten-free dessert.