From the first ever clumsily scrawled card, to scarfs and beautifully designed home crafts, the gifts that children make for their mothers are the most treasured of all. For foodie mums, if those gifts are edible then they stand out above all others. If you'd like to bring a smile to your foodie mum's face on Mother's Day, check out edible gifts guide - we've got all the inspiration you need to whip up a truly special homemade treat.
Heart Cookies from Emma Marsden's Heart on a Plate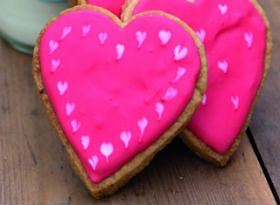 These delicate lemon cookies, topped with bright, cheerful pink icing, are a delightfully whimsical treat to present to your mum on Mother's Day. Do try to resist the temptation to eat them all yourself.
Horseradish Vodka from Andy Hamilton's Booze for Free
Make your mum a gift with a kick for Mothering Sunday with this Horseradish Vodka. Stir it up with apple juice and lots of ice in the afternoon for a delicious cocktail. 
Montezuma's Shortbread from Joanne Harris and Fran Warde's The Little Book of Chocolat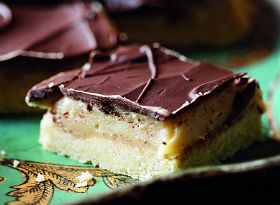 Give your mum an indulgent treat on Mother's Day with this rich, buttery Millionaire's Shortbread. Again, try to remember you made them for your mum and restrain yourself from scoffing the lot.
Espresso, Fig and Walnut Muffins from Felicity Cloake's Perfect Host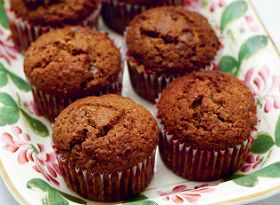 These very grown up muffins, bursting with the flavours of coffee, fig and walnut, make a sophisticated gift for a truly foodie mum. Present to your mum with a cup of tea in bed, of course.
Iced Ring Biscuits from James Morton's How Baking Works
These grown-up Party Rings are the perfect sweet treat for any fun-loving mum. Wrap up these colourful creations cellophane and one last reminder - they're for HER.
If you've made your mum a foodie gift this year, tweet or instagram us your creation using #MakeItForMum and be in with the chance of winning 3 cookbooks! Perfect for gifting on Mothering Sunday, hey?