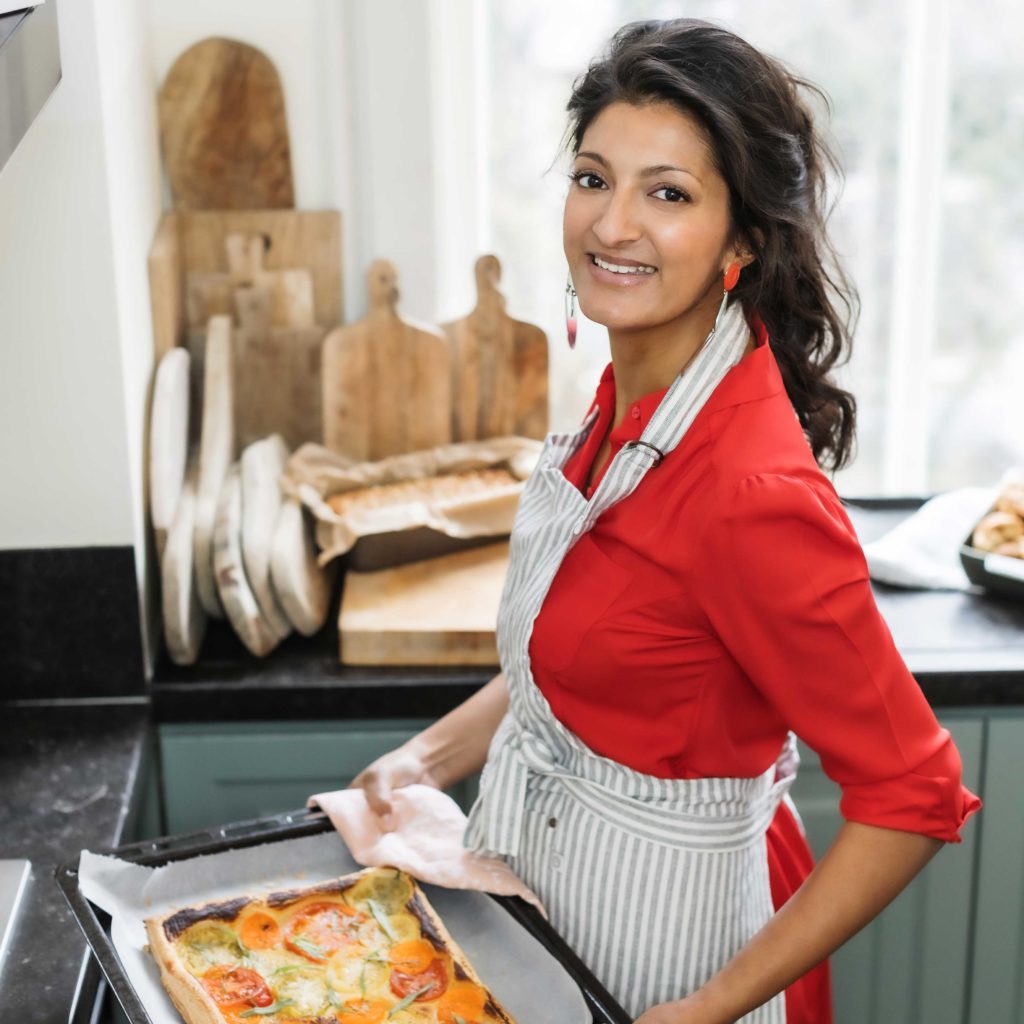 Dinner with Rukmini
Browse all of the recipes in Rukmini Iyer's cookbooks by ingredient.
Preview
Whole Butter Chicken with Sweet Potatoes and Red Onion
Introduction
This is a really celebratory roast chicken, with a completely addictive tomato sauce which cooks away happily underneath the tandoori-spiced bird. You may want to save it for a special occasion on account of the butter and cream – I think it's nice enough to have for a family dinner every few weeks or so.
Ingredients
butter
cinnamon stick
green cardamom pods, bashed
cloves
ginger, grated
garlic, grated
sweet potatoes, peeled and cut into large 5cm chunks
red onions, quartered
cherry tomatoes, with their vines
free-range chicken
lime, zest and juice
smoked paprika
ground turmeric
ground cumin
yogurt
sunflower or olive oil
sea salt flakes
double cream
To serve:
lime juice and sea salt flakes, to taste
fresh coriander, roughly chopped
Preview
This recipe is a preview