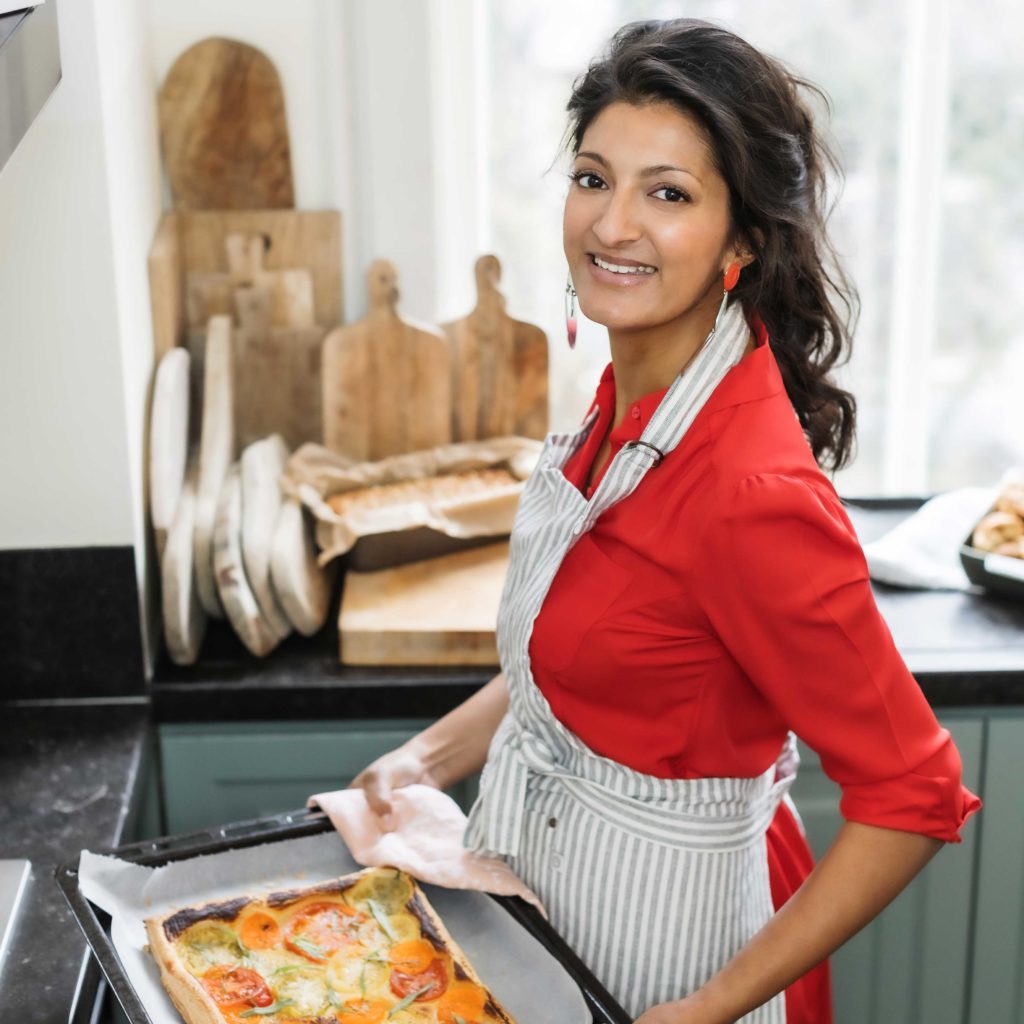 Dinner with Rukmini
Browse all of the recipes in Rukmini Iyer's cookbooks by ingredient.
Preview
Vietnamese-Style Fish with Turmeric, Spring Onions and Dill
Introduction
This is an oven version of the famous Vietnamese dish cha ca, which I first had in Hanoi with my friend Mo, in a restaurant so dedicated to the dish that it is the only thing on the menu. (Cha Ca La Vong – do go if you're visiting.) The waiters cook the fish for you then and there at the table and you have a pile of herbs, chilli and peanuts to add to your plate. It's absolutely delicious.
Ingredients
pak choi, quartered
spring onions, cut diagonally into 1cm slices
oil
ground turmeric
fish sauce
sea salt
garlic, crushed
fresh ginger, grated
hake, cod or other firm white-fleshed fish
fresh dill, chopped
lime juice
water
caster sugar
To serve:
fresh coriander, roughly chopped
red chilli, finely sliced
unsalted peanuts, roughly chopped
cooked vermicelli noodles or rice
Preview
This recipe is a preview