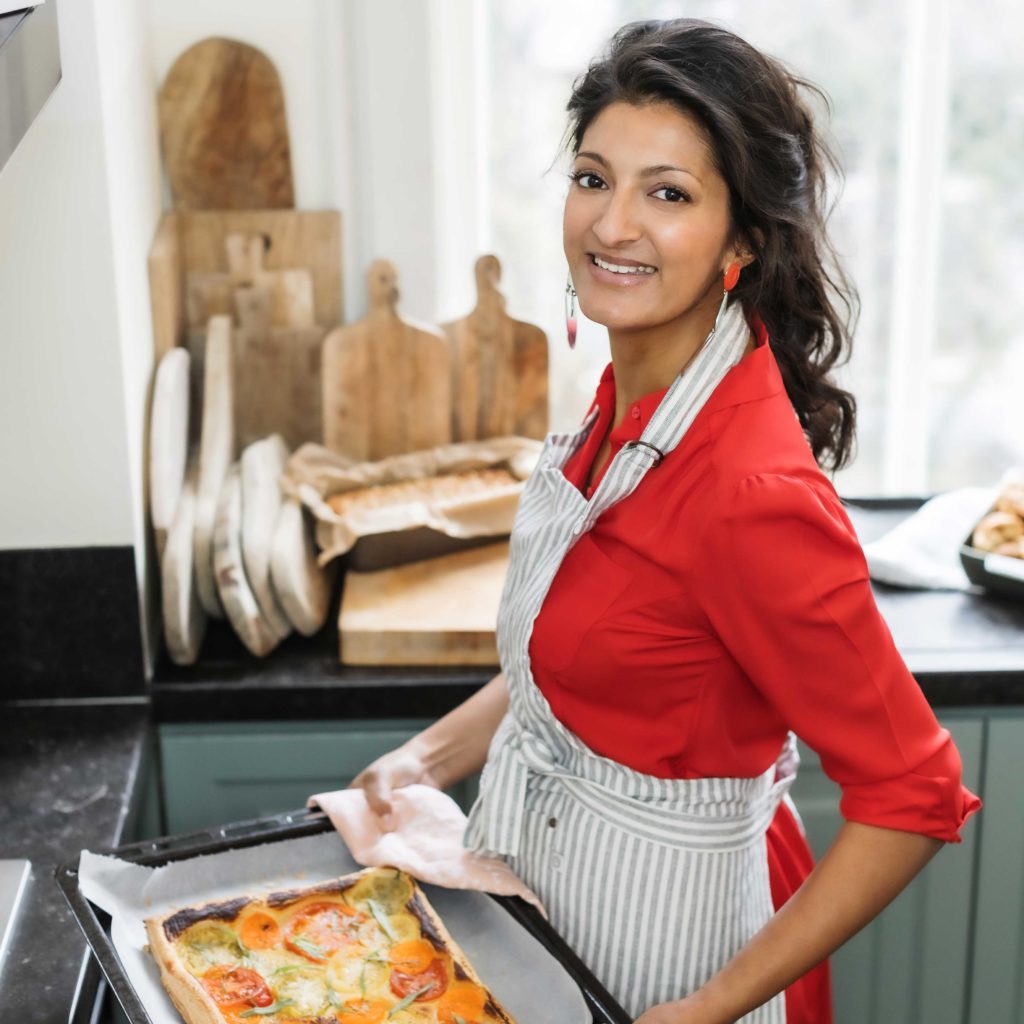 Dinner with Rukmini
Browse all of the recipes in Rukmini Iyer's cookbooks by ingredient.
Preview
Rosemary and Hazelnut Roasted Cod with Tomatoes and Herbed Spelt
Introduction
In this dish, the fish gently cooks as the butter from the rosemary and hazelnut crust melts through it: aka the best way to cook fish. Do use nice thick cod fillets because, if they're too small, they'll overcook in the 25 minutes it takes for the quick cook farro or spelt to cook. Alternatively, use nice big salmon steaks.
Ingredients
quick cook farro or quick cook spelt
boiling vegetable stock
cherry tomatoes on the vine
shallots, halved
hazelnuts, finely chopped
fresh rosemary, leaves finely chopped
unsalted butter, softened
sea salt
large thick cod fillets
jarred artichokes, oil drained and reserved
rocket, roughly chopped
lemon, juice only
Preview
This recipe is a preview