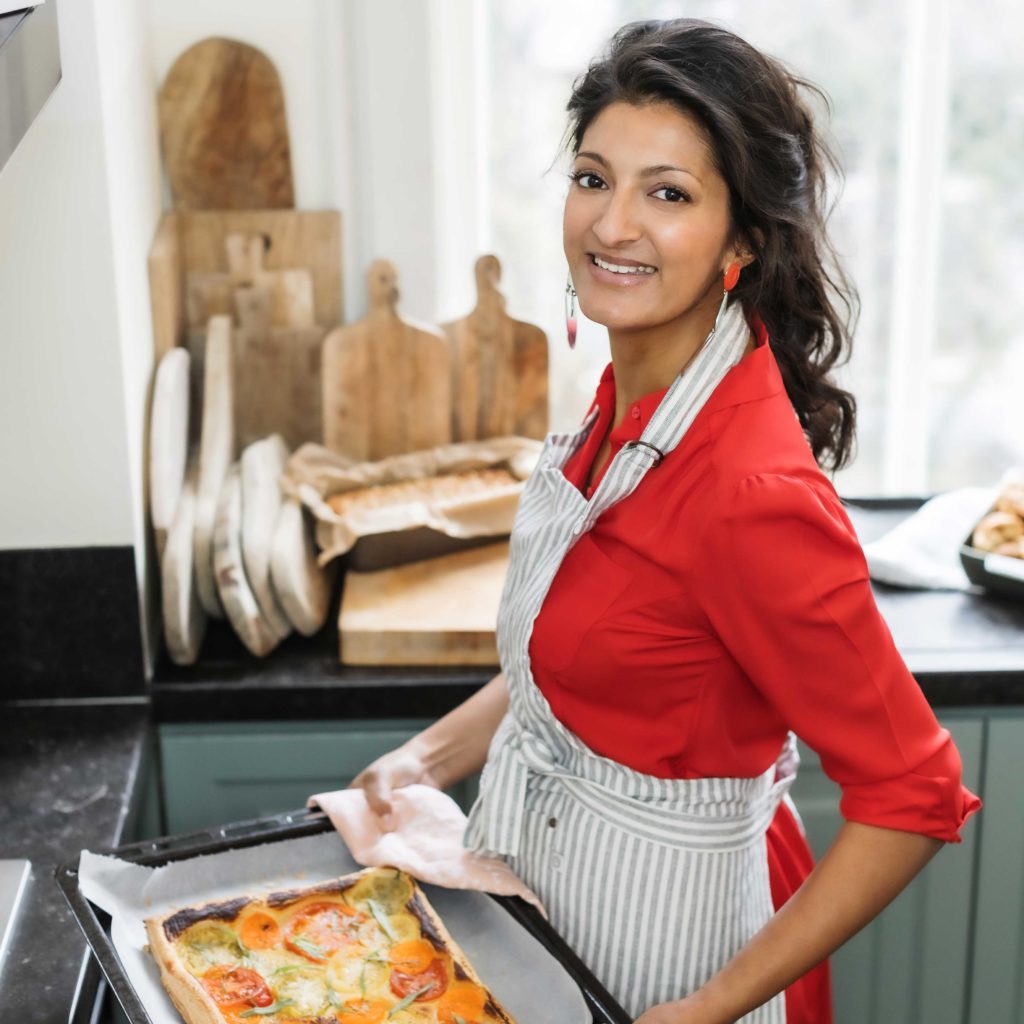 Dinner with Rukmini
Browse all of the recipes in Rukmini Iyer's cookbooks by ingredient.
Preview
Ras-El-Hanout Roasted Cod with Cauliflower and Pomegranate
Introduction
This is a real party piece of a dish – it looks stunning at the table, and packs in so much flavour for minimal prep time and effort. The chickpeas make the dish quite filling, but by all means add some extra carbs – my friend Laura likes to serve this with simply cooked lemony cous cous.
Ingredients
cauliflower, cut into small florets (along with the cauliflower greens)
red onion, thickly sliced
chickpeas
olive oil
ras-el-hanout
sea salt
thick cod fillets
salt and ras-el-hanout
For the dressing:
extra virgin olive oil
lemon, zest and juice
sea salt
To serve:
pomegranate seeds
chopped fresh mint
natural yogurt
Preview
This recipe is a preview