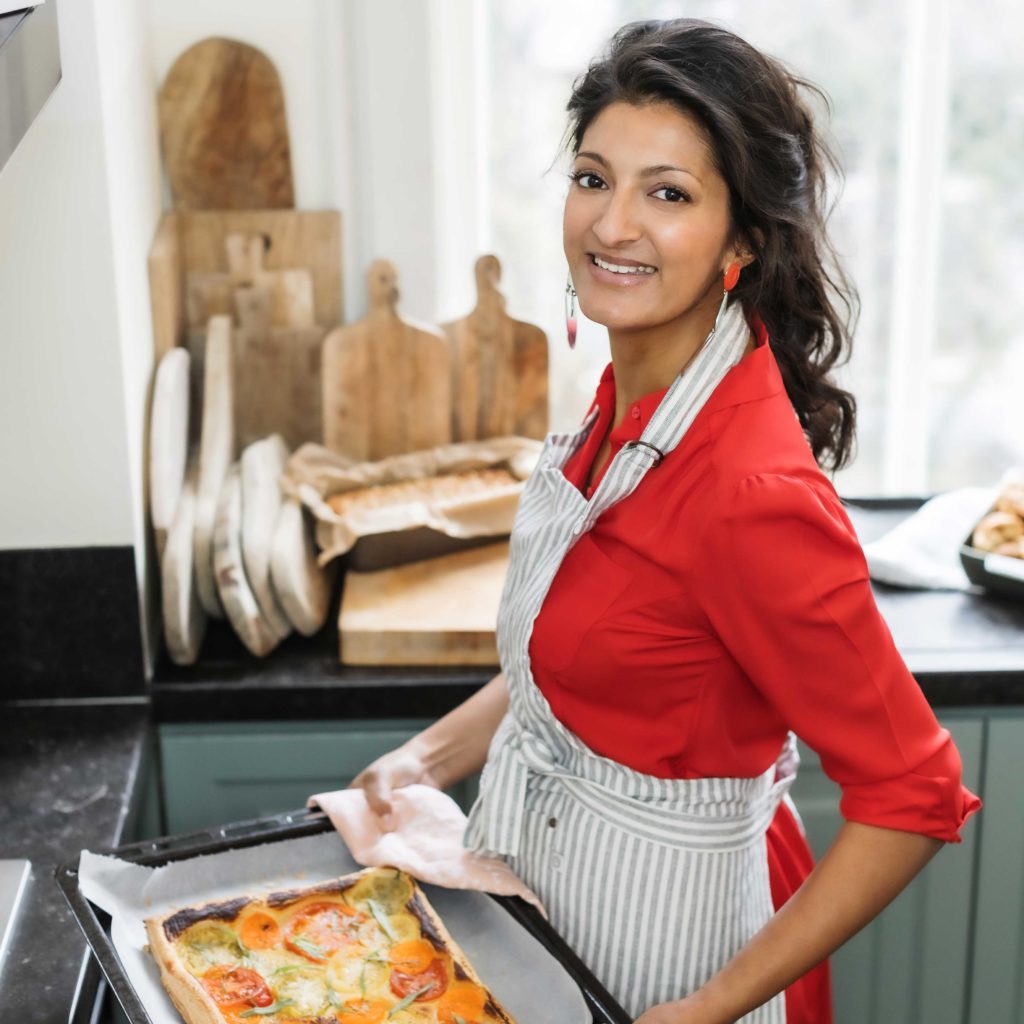 Dinner with Rukmini
Browse all of the recipes in Rukmini Iyer's cookbooks by ingredient.
Preview
Secret Garden Whole Roasted Eggs and New Potatoes with Salsa Verde
Introduction
I loved The Secret Garden growing up, and particularly when the children start experimenting with outdoor cooking to avoid suspicion at dinnertime, as their appetites have trebled thanks to their illicit gardening. I may have misremembered, but at one point I'm certain they cook eggs and potatoes whole on the embers of a fire outside. This dish, with a vibrant green salsa verde on the side, is my homage.
Ingredients
new potatoes
olive oil
sea salt flakes
free-range eggs, whole
For the salsa verde:
fresh flat-leaf parsley, finely chopped
fresh coriander leaves, finely chopped
garlic, grated
extra virgin olive oil
red wine vinegar
Dijon mustard
sea salt flakes
Preview
This recipe is a preview