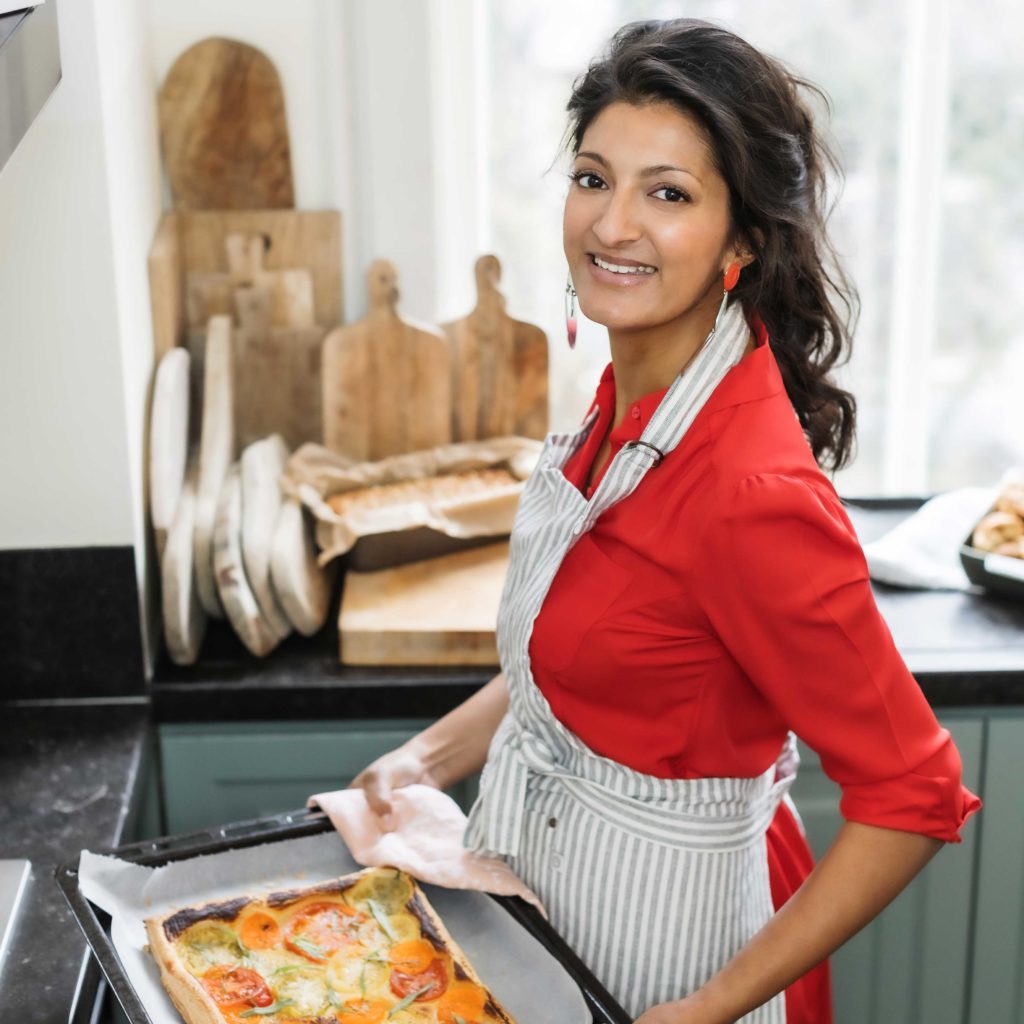 Dinner with Rukmini
Browse all of the recipes in Rukmini Iyer's cookbooks by ingredient.
Preview
Sage Roasted Butternut Squash and Mushrooms with Feta and Tomatoes
Introduction
Sage, butternut squash and mushrooms are such a wonderful autumnal combination, and adding feta to roast along with the vegetables provides both texture and flavour. This salad is based on a recipe from my friend Emma.
Ingredients
butternut squash, cut into 1½cm cubes
red onion, roughly chopped
garlic, smashed
chestnut or portabellini mushrooms, halved
olive oil
sea salt
sage leaves
feta cheese, crumbled
cherry tomatoes, on the vine
extra virgin olive oil
lemon, juice only
mustard
rocket and watercress leaves
Preview
This recipe is a preview
More Butternut Squash Recipes
---