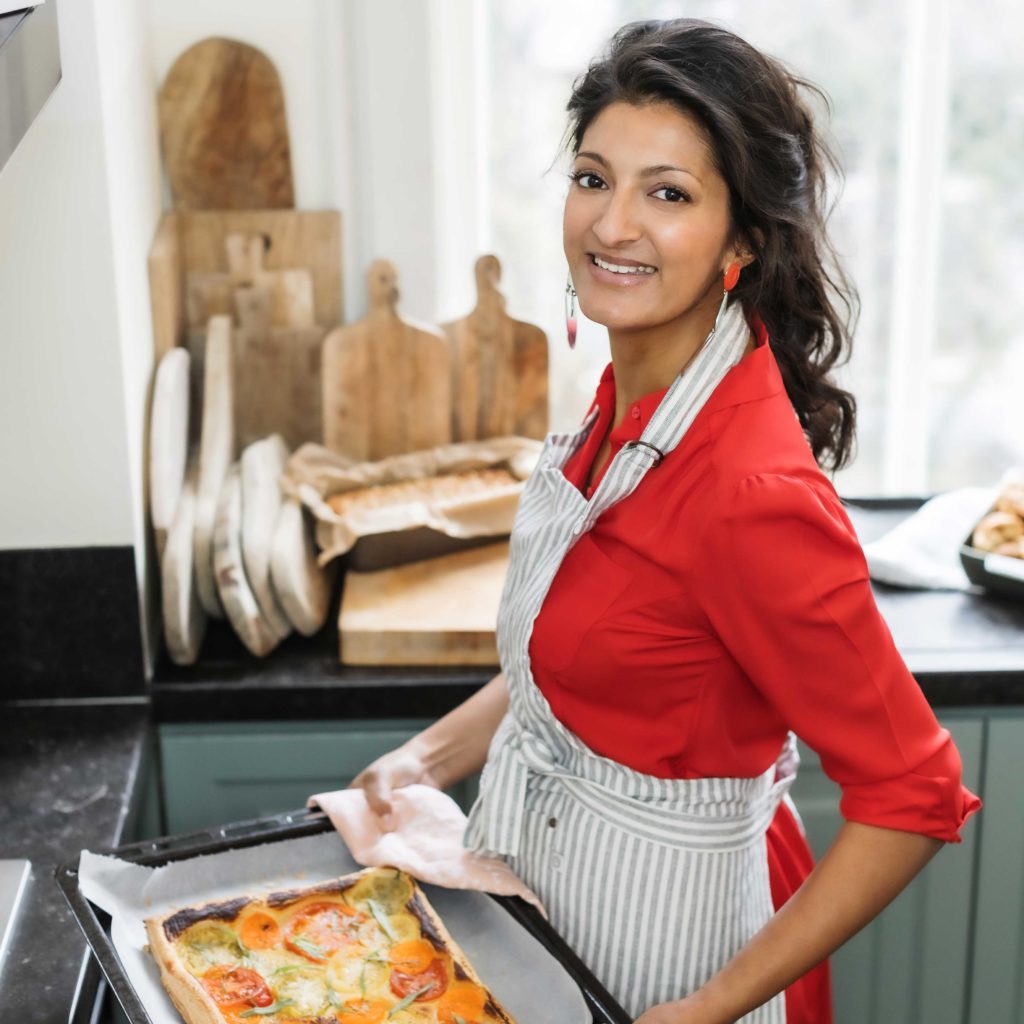 Dinner with Rukmini
Browse all of the recipes in Rukmini Iyer's cookbooks by ingredient.
Preview
Roasted Tomato, Ricotta and Thyme Muffins
Introduction
These muffins require slightly more effort, in that you roast a tray of cherry tomatoes to intensify the flavour before stirring them into the muffin batter, but it's well worth the pay-off – they work beautifully with the ricotta and thyme. I like to use rye flour in these muffins for the depth of flavour, but if you only have self-raising that's fine, just use 250g as in the other recipes, and reduce the amount of baking powder to 1 level teaspoon.
Ingredients
For the tomatoes:
cherry tomatoes, halved, and the vines
olive oil
sea salt and freshly ground black pepper
For the muffins:
self-raising flour
rye flour
baking powder
sea salt flakes
thyme leaves
olive oil
natural yogurt
milk
ricotta
medium free-range egg, lightly beaten
Preview
This recipe is a preview