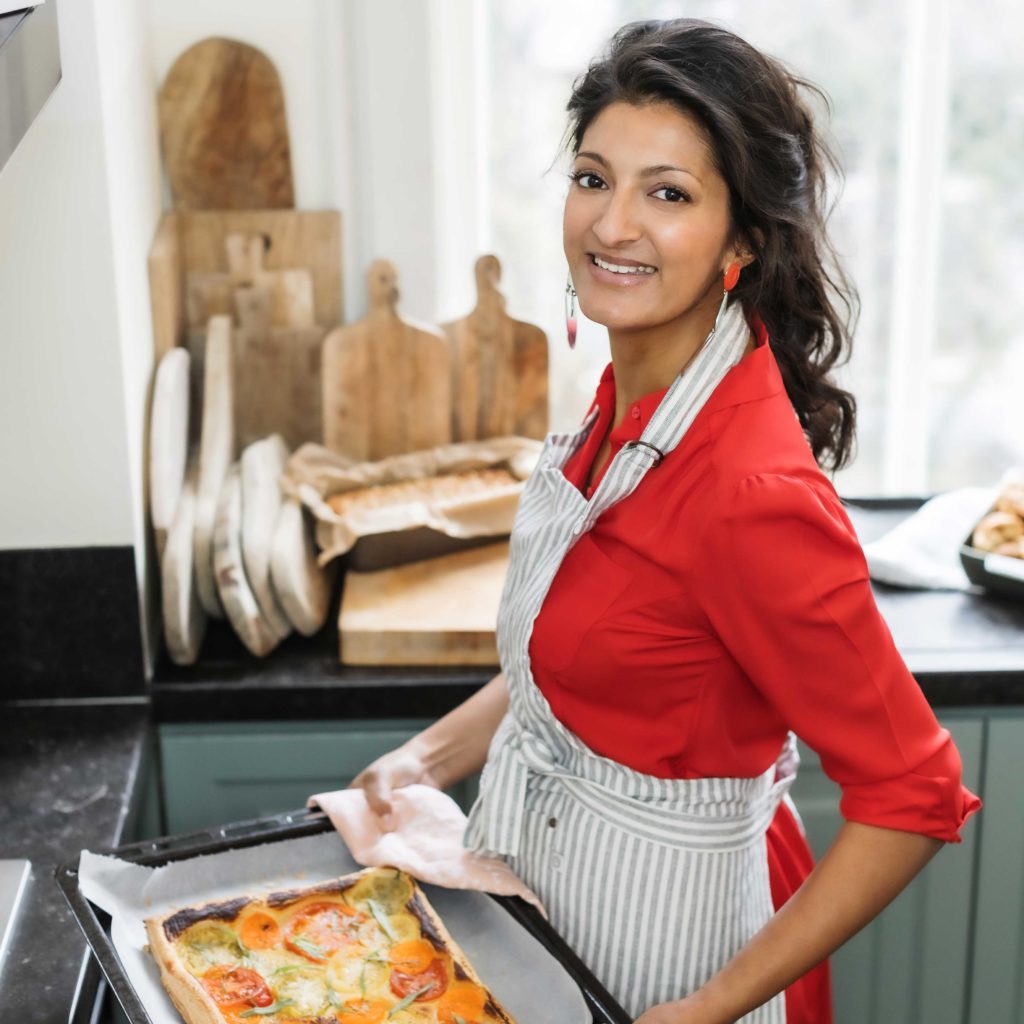 Dinner with Rukmini
Browse all of the recipes in Rukmini Iyer's cookbooks by ingredient.
Preview
Plum and Rosemary Puff Tart
Introduction
Plums and rosemary are such a lovely flavour match. Combined with brown sugar and a little cinnamon, the resulting smoky, caramelised fruit makes this tart to my mind one of the very best things to come out of the book. Do use dark brown sugar here, not caster, for a treacly and utterly moreish depth of flavour.
Ingredients
puff pastry
plums, halved and stoned
dark brown sugar
fresh rosemary, leaves finely chopped
cinnamon
fresh rosemary sprigs
Preview
This recipe is a preview