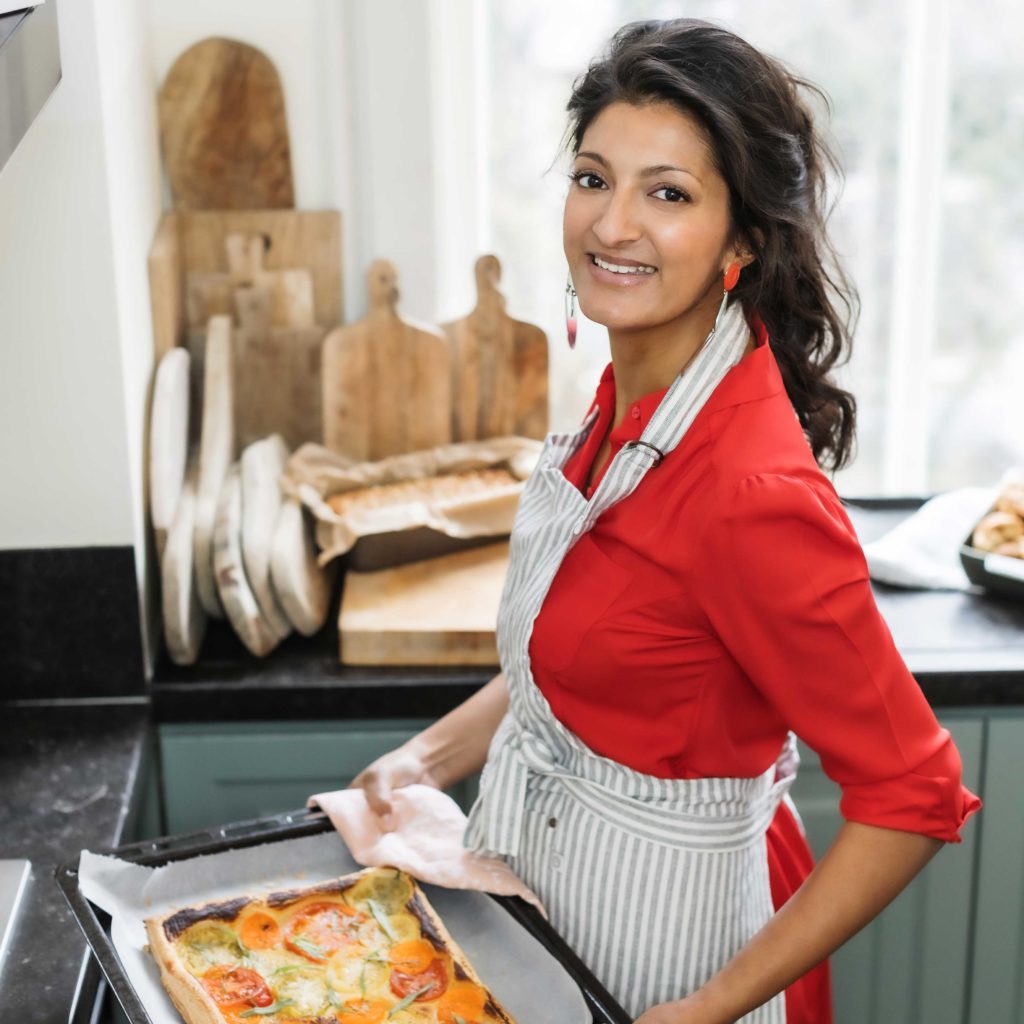 Dinner with Rukmini
Browse all of the recipes in Rukmini Iyer's cookbooks by ingredient.
Pear, Blackberry and Cardamom Crumble
Heady with black pepper and cardamom, this autumnal pear, blackberry and cardamom crumble rounds off a roast perfectly.
Introduction
Black pepper might seem like an unusual addition to this crumble, but it works beautifully with the pears, blackberries and cardamom. As good for breakfast as it is for dessert.
Ingredients
| | |
| --- | --- |
| 6 | ripe pears (approx. 600g), cored and chopped into small pieces (1.5cm) |
| ½ tsp | teaspoon black peppercorns, ground |
| 6 | green cardamom pods, seeds ground |
| 40g | golden syrup or honey |
| 100g | blackberries, halved if large |
| 50g | plain flour |
| 50g | soft dark brown sugar |
| 50g | oats |
| 50g | cold cubed butter |
Method
Preheat the oven to 160°C fan/180°C/gas 4. If your pears aren't ripe, soften them in a pan for 10 minutes with the syrup or honey and spices. Otherwise, tip the pears, black pepper, ground cardamom, syrup or honey and blackberries into a smallish roasting tin (approx. 30cmx 20cm), and mix gently.
Measure the flour, sugar, oats and cold cubed butter into a large bowl and with your fingertips gently work together into a rubbly crumble mix – it should look a bit like granola by the time you're done (albeit stickier).
Scatter the crumble over the fruit, then transfer to the oven and bake for 40 minutes, until the fruit is cooked through and the topping is golden brown and crisp.
Serve hot. (Leftovers keep well in the fridge and can be reheated in the microwave or oven.)