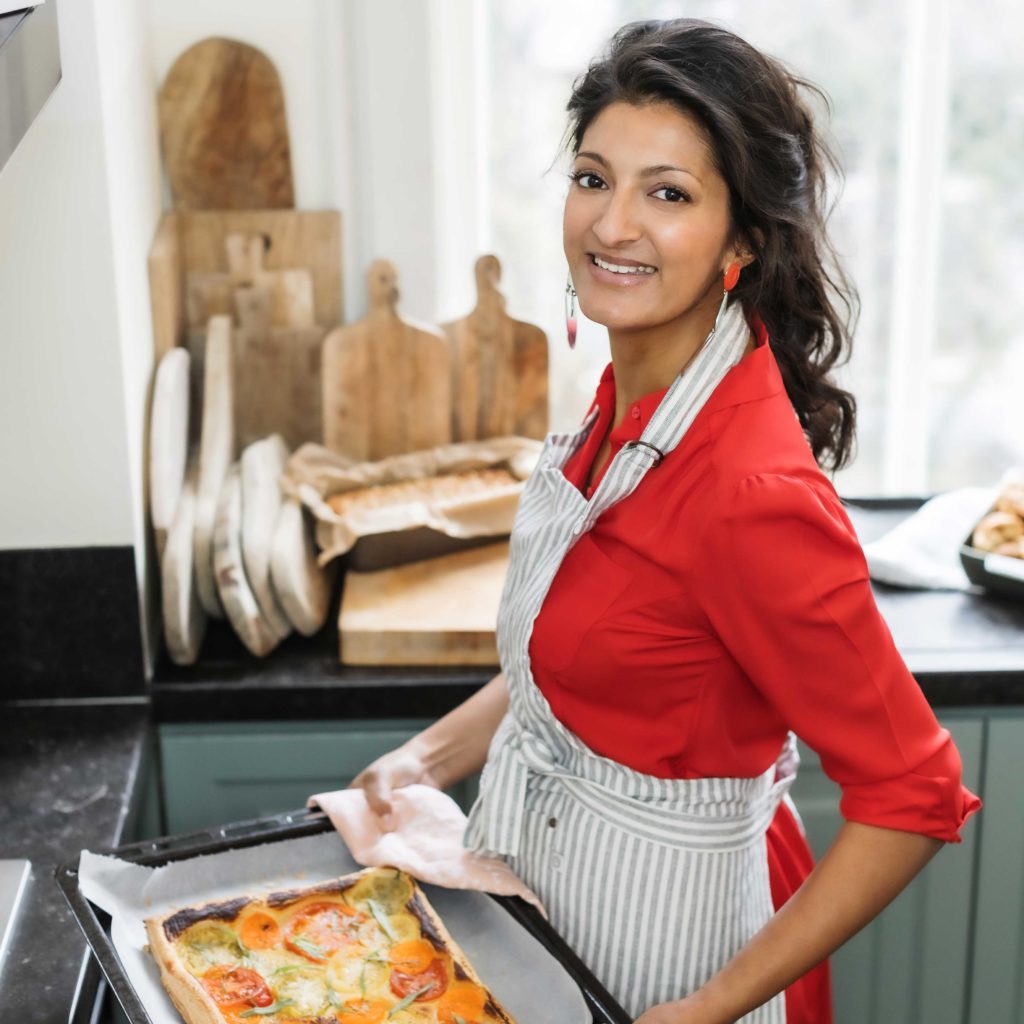 Dinner with Rukmini
Browse all of the recipes in Rukmini Iyer's cookbooks by ingredient.
Preview
Peach and Dulce de Leche Cake with Meringues and Cream
Introduction
In Uruguay, the original version of this cake is known as chajá – layers of light, fluffy sponge soaked in peach syrup, whipped cream, dulce de leche, peach slices and crumbled meringue. My version incorporates the dulce de leche and fresh peaches into an olive oil cake – serve it warm out of the oven, with crème fraîche or lightly whipped cream alongside.
Ingredients
olive oil
dulce de leche (you can use Nestlé caramel, sold next to the condensed milk)
caster sugar
free-range eggs
self-raising flour
baking powder
under- to just-ripe peaches, thinly sliced
To serve:
dulce de leche (this is the remaining caramel in the tin)
crushed store-bought meringues
crème fraîche or lightly whipped cream
Preview
This recipe is a preview