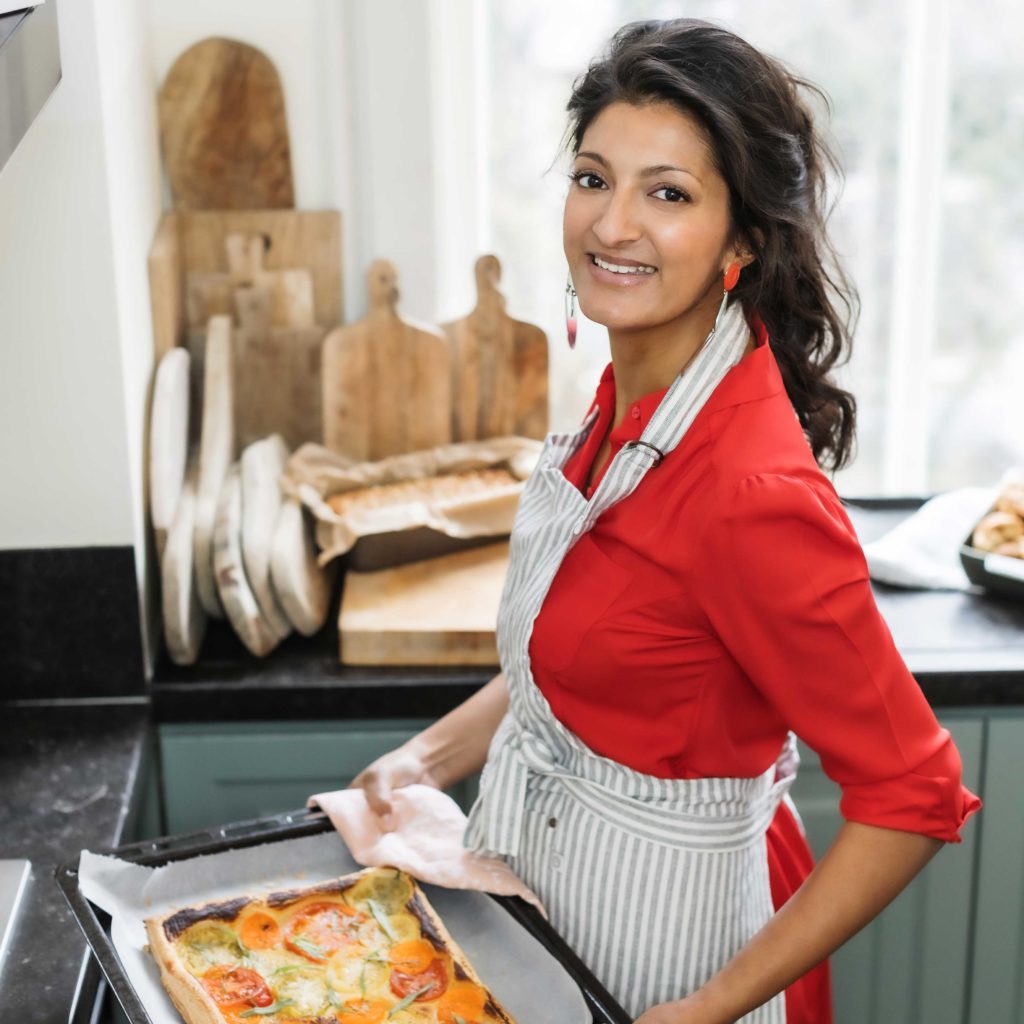 Dinner with Rukmini
Browse all of the recipes in Rukmini Iyer's cookbooks by ingredient.
Preview
Moroccan Griddled Potatoes with Olives, Chickpeas and Preserved Lemon
Introduction
This dish is inspired by one of my favourite tagines, which we made in a field kitchen in the desert on location for a film shoot in the Sahara. Olives, preserved lemon and potatoes work beautifully together; along with the chickpeas, this is almost a meal in itself.
Ingredients
new potatoes
olive oil
ground coriander
ground cumin
ground turmeric
sea salt flakes
fresh mint, to serve
For the chickpeas:
chickpeas, drained and rinsed
red onion, finely chopped
pitted green olives
preserved lemon, finely chopped
olive oil
Preview
This recipe is a preview