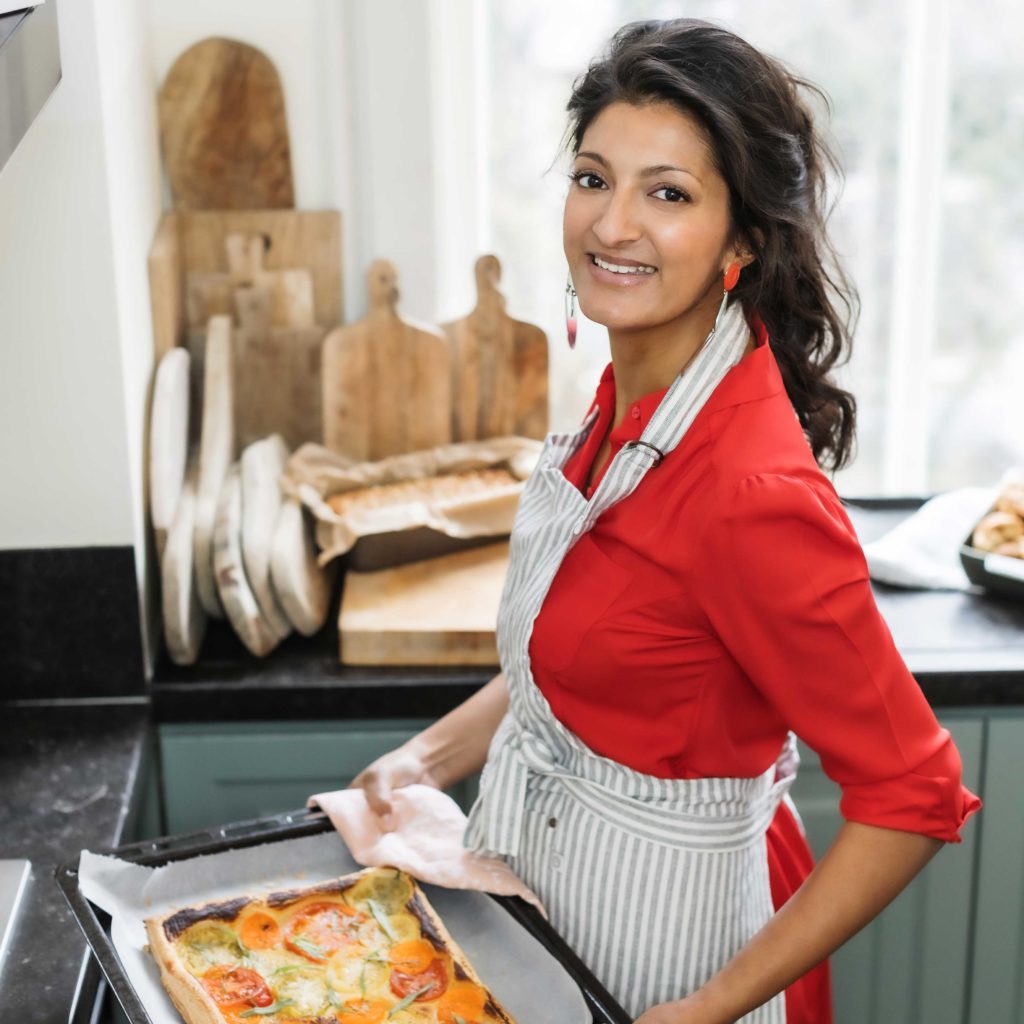 Dinner with Rukmini
Browse all of the recipes in Rukmini Iyer's cookbooks by ingredient.
Preview
Intense Chocolate Salted Caramel Muffins
Introduction
I've been in search of the perfect chocolate muffin for years at bakery counters and coffee shops, and as the Platonic ideal kept eluding me, I decided to make my own. It may sound like an exaggeration, but these are hands down the best chocolate muffins I've had – and with an added surprise caramel hit on the inside.
Ingredients
self-raising flour
cocoa powder
baking powder
sea salt flakes
soft dark brown sugar
olive oil
natural yogurt
milk
medium free-range egg, lightly beaten
dark chocolate chips or chopped dark chocolate (ideally 70% cocoa solids)
dulce de leche or tinned caramel
Preview
This recipe is a preview