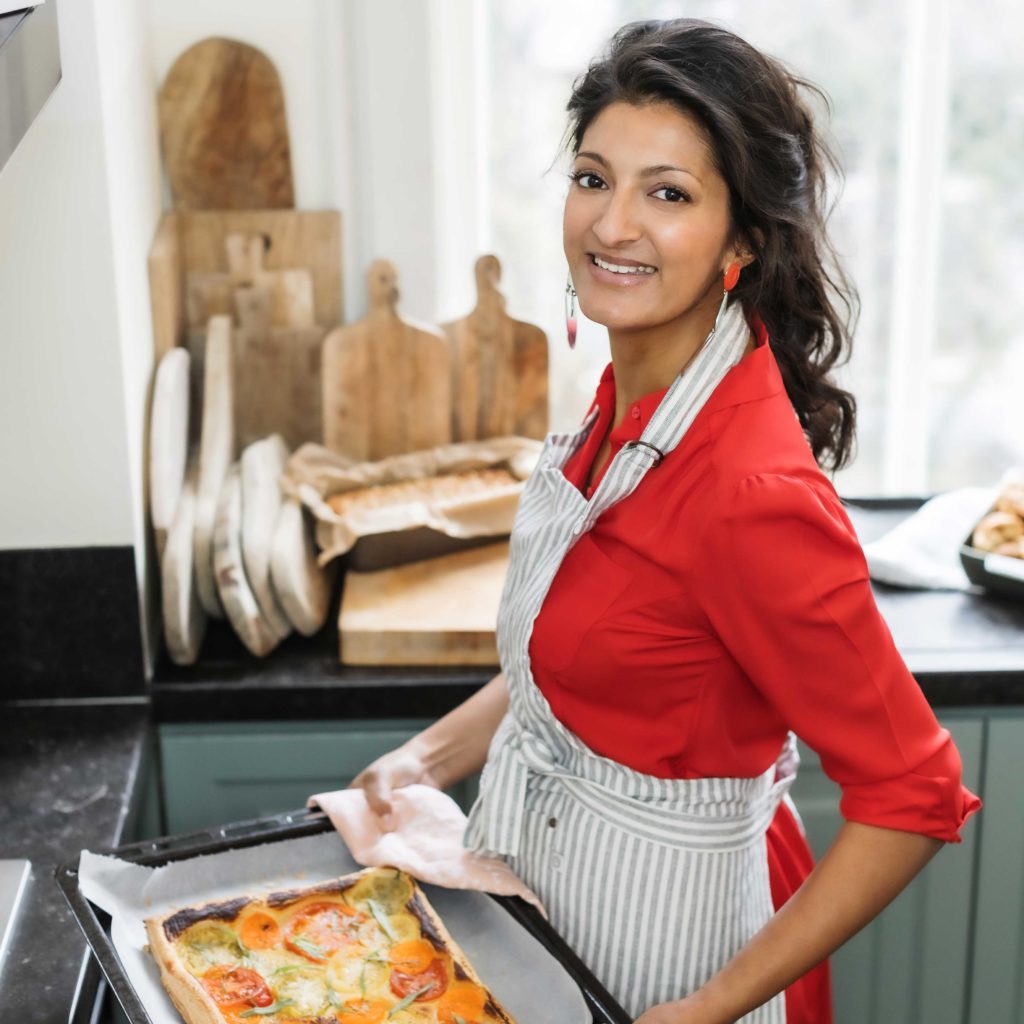 Dinner with Rukmini
Browse all of the recipes in Rukmini Iyer's cookbooks by ingredient.
Preview
Crunchy Street-Food Chaat with Tamarind and Coriander Chutney
Introduction
This version of chaat owes something to the Bengali jhalmuri, with puffed rice, and bhel puri, which uses tiny crushed puris as part of the mix. I've adapted this with supermarket ingredients: you can find puffed rice in the gluten-free aisle, and readily available mini poppadoms to replace the puris. But if you're passing an Asian grocer, do head in and grab some sev to add in – it's crisp chickpea vermicelli and has a lovely flavour and texture.
Ingredients
For the chaat:
medium potato, peeled, cut into 1cm cubes
vegetable or mustard oil
chaat masala
puffed (brown) rice
mini poppadoms, roughly broken
unsalted peanuts (ideally redskin)
For the coriander chutney:
fresh coriander, leaves and stems
mint leaves
ginger
sea salt flakes
lime, juice only
natural yogurt
For the tamarind chutney:
tamarind paste (I used Bart)
boiling water
dark brown sugar
To serve:
natural yogurt
pomegranate seeds
Preview
This recipe is a preview