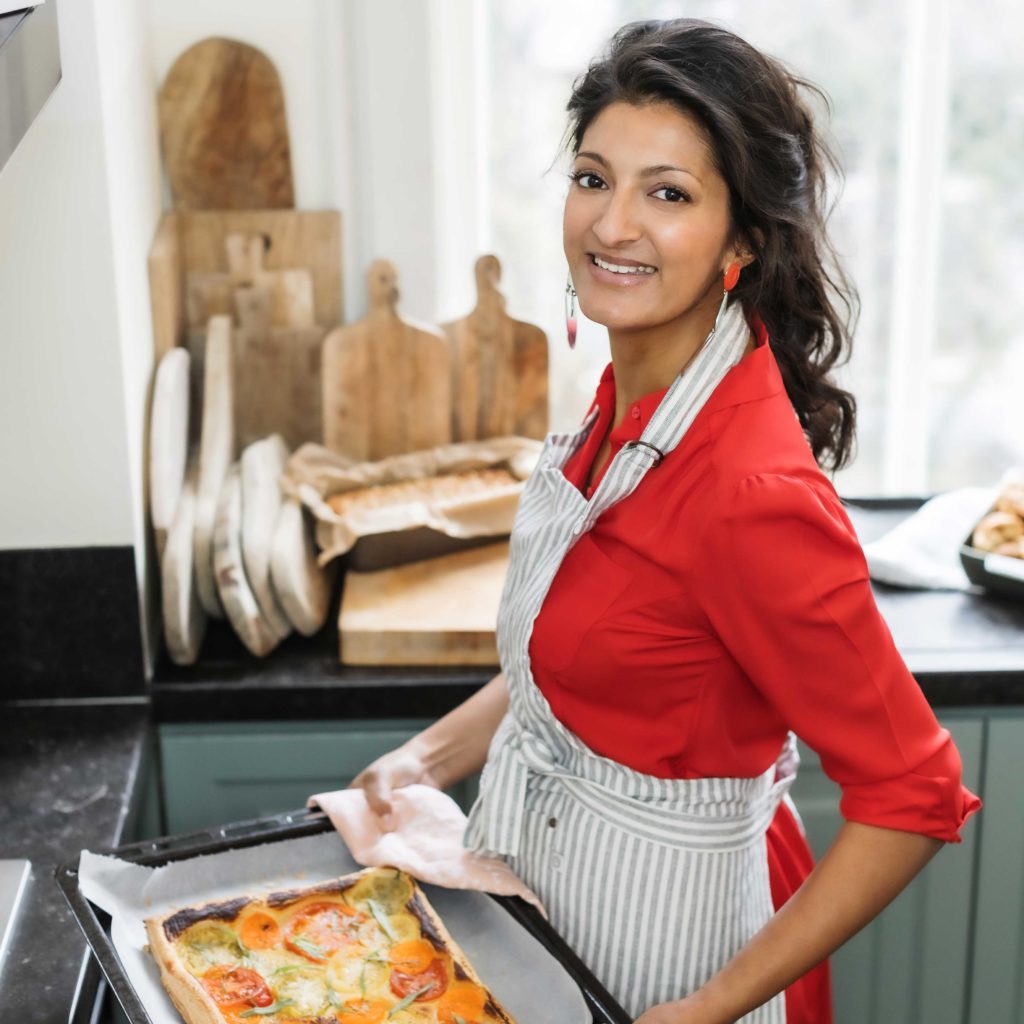 Dinner with Rukmini
Browse all of the recipes in Rukmini Iyer's cookbooks by ingredient.
Preview
Crispy Pesto Chicken, Roasted Fennel and Courgettes
Introduction
This is such an easy weeknight dinner – I love the combination of the simply roasted vegetables alongside the crisp, flavoursome chicken. The courgettes work really well with the peppers and fennel.
Ingredients
mixed peppers, thickly sliced
courgettes, thickly sliced
red onion, thickly sliced
fennel, roughly chopped
olive oil
sea salt flakes
fresh sage leaves
free-range chicken breasts
fresh pesto (I like the chilled kind you get next to the ravioli at the supermarket)
panko or white breadcrumbs
spinach, roughly chopped
Preview
This recipe is a preview