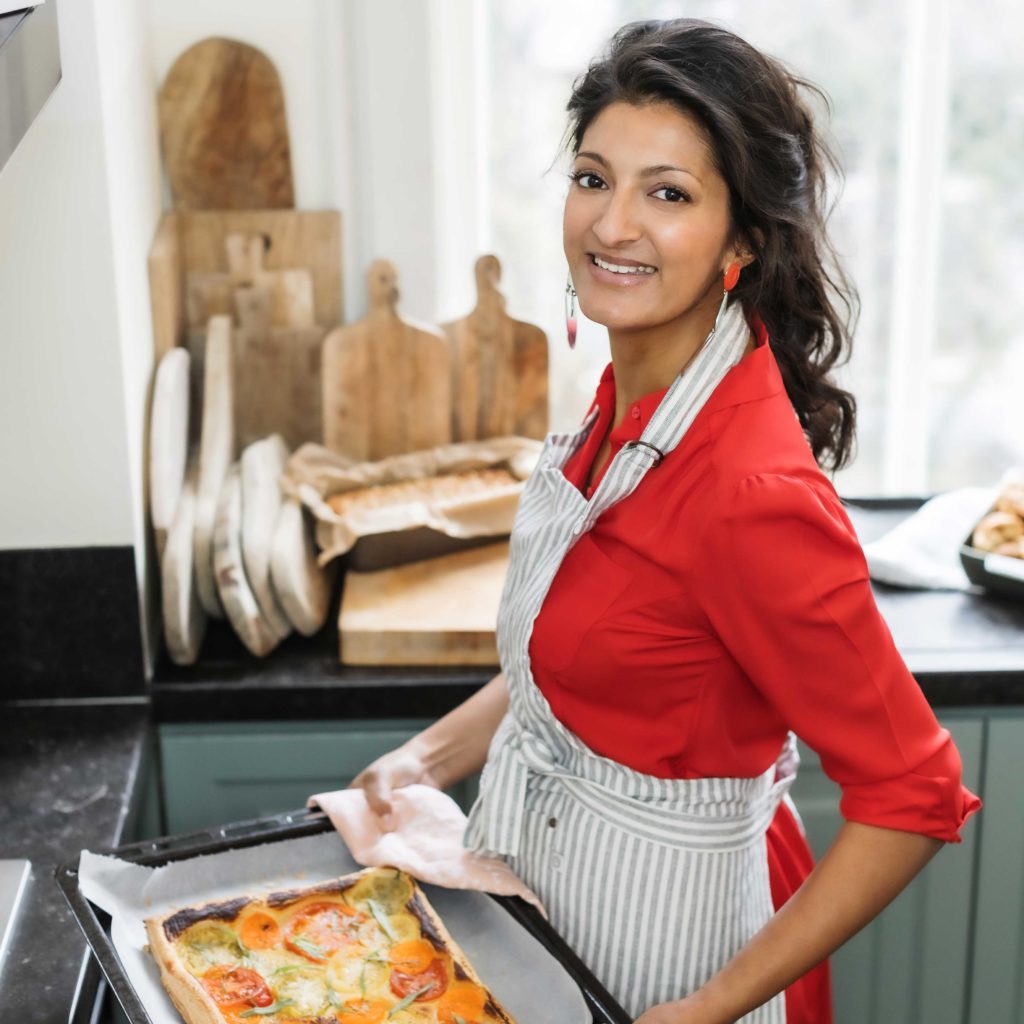 Dinner with Rukmini
Browse all of the recipes in Rukmini Iyer's cookbooks by ingredient.
Preview
Crispy Olive and Pine Nut Crusted Cod with Roasted Red Onions and Cherry Tomatoes
Introduction
White fish stands up so well to strong flavours – and the textural contrast with the pine nut crust makes this a very pleasing dinner overall. By all means substitute the cod with pollack or your preferred sustainably caught white fish.
Ingredients
cod fillets or steaks
cherry tomatoes on the vine
red onion, finely sliced
olive tapenade
pine nuts
panko breadcrumbs
sea salt and freshly ground black pepper
olive oil
Preview
This recipe is a preview