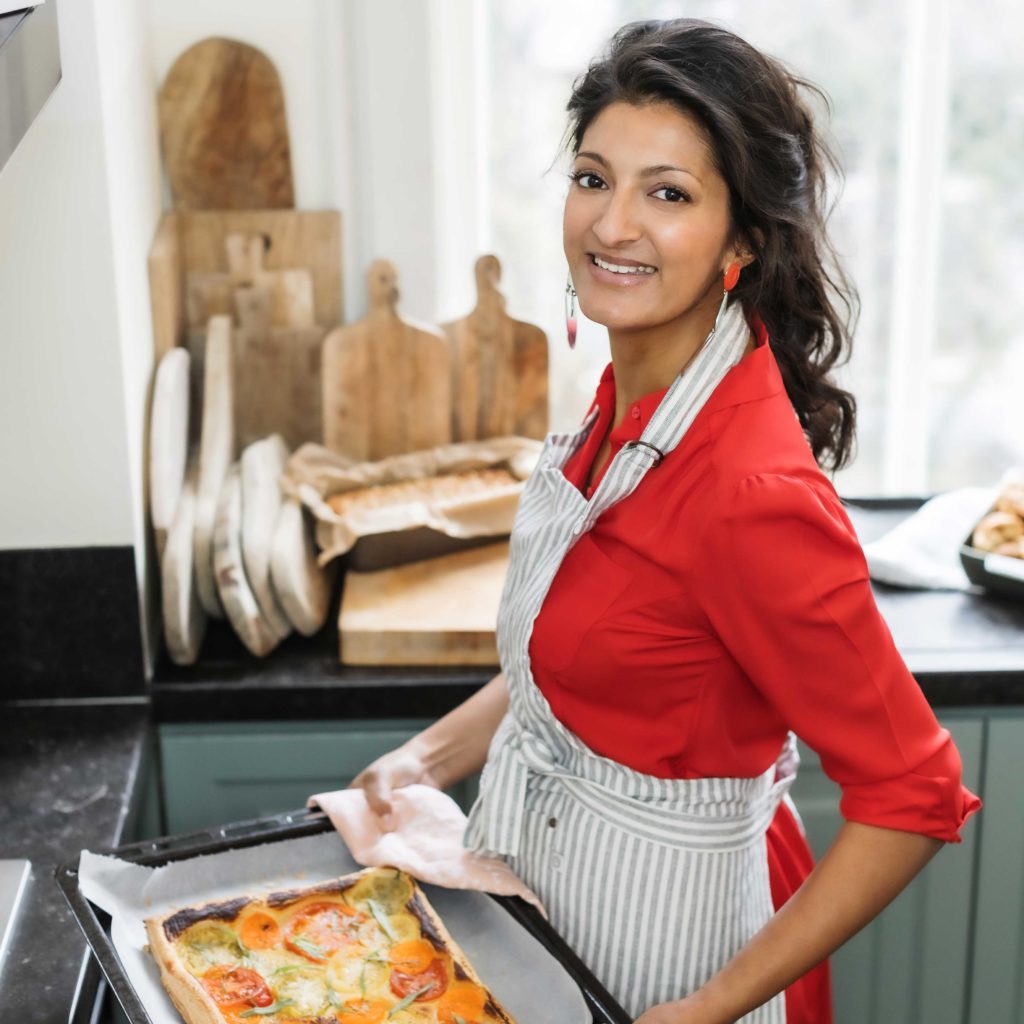 Dinner with Rukmini
Browse all of the recipes in Rukmini Iyer's cookbooks by ingredient.
Preview
Crisp-Topped Marinated Sea Bass with Green Chilli, Lime and Coriander
Introduction
This recipe is inspired by the classic Bengali fish-fry, where the fish is marinated in a lovely combination of garlic, ginger, coriander, chilli and lime before being crumbed and shallow-fried. I've altered it to an oven-baked dish here for ease, but you could by all means make the authentic version as an alternative: just dust the fillets in flour, then dip in beaten egg and breadcrumbs and fry the fish for a few minutes on each side in a little neutral oil. Serve with buttery white rice.
Ingredients
For the marinade:
white onion
green chilli
garlic
ginger, peeled
cinnamon scroll
green or black cardamom pods, seeds only
cloves
black peppercorns
sea salt flakes
fresh coriander
lime, juice only
For the fish:
sea bass fillets
panko or white breadcrumbs
oil or ghee
sea salt and lime wedges, to serve
Preview
This recipe is a preview