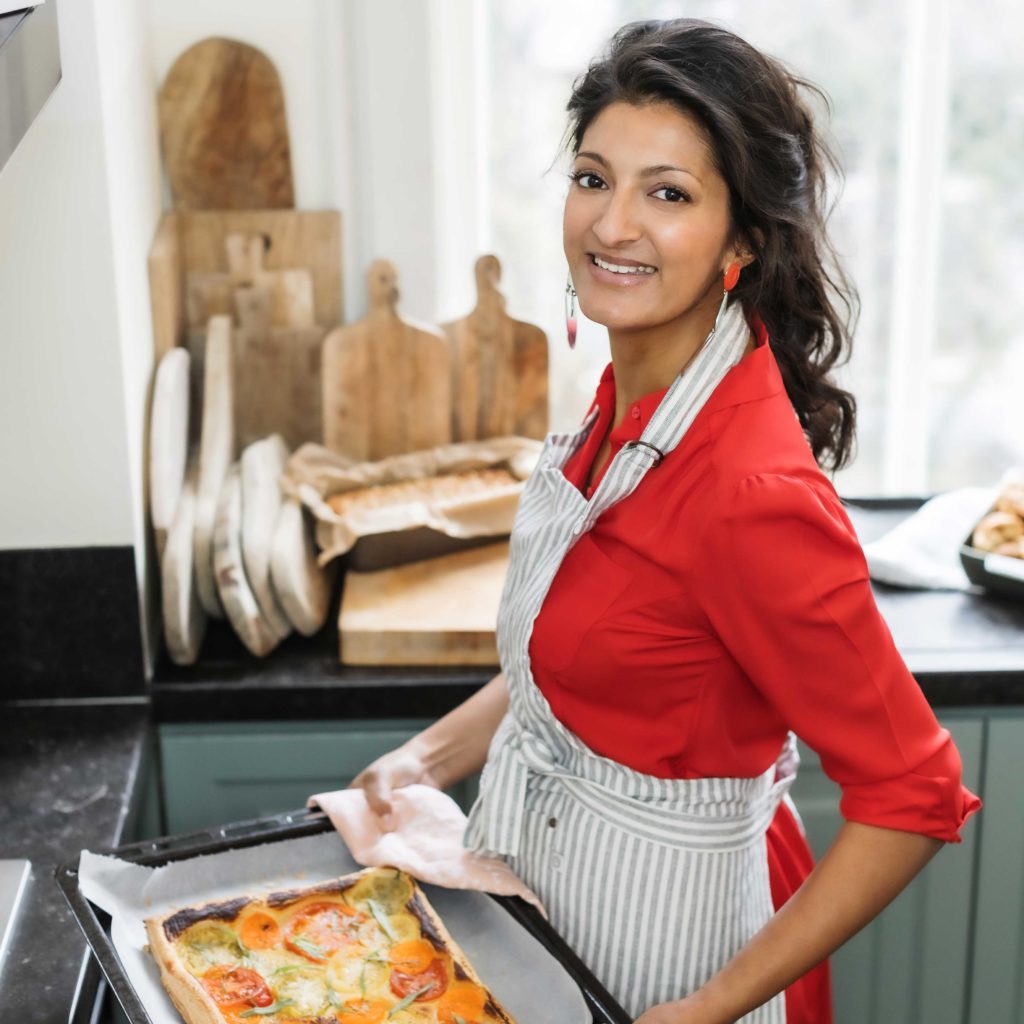 Dinner with Rukmini
Browse all of the recipes in Rukmini Iyer's cookbooks by ingredient.
Preview
Crisp Cheddar-Topped Bread Cobbler with Chilli Spiked Greens
Introduction
This is easily one of my favourite creations, born out of thinking of a savoury bread and butter pudding, cheese on toast, and how nice cabbage can be when it's buttery, hot and ideally served with cream. Livened up with chilli, garlic and sage, this all-in-one meal is perfect for a cold evening and, if you're anything like me, you'll be living off it from autumn onwards.
Ingredients
sweetheart cabbage, halved, cored and cut into ½cm slices
broccoli, cut into small florets
small onion, roughly chopped
garlic, crushed
chilli flakes
fresh sage leaves, half roughly chopped, the rest left whole
vegetable stock (use 1 stock cube and 250ml water)
crème fraîche
Dijon mustard
free-range eggs
cheddar cheese, grated
sea salt flakes
good stale bread, cut into 1cm slices and buttered
Preview
This recipe is a preview