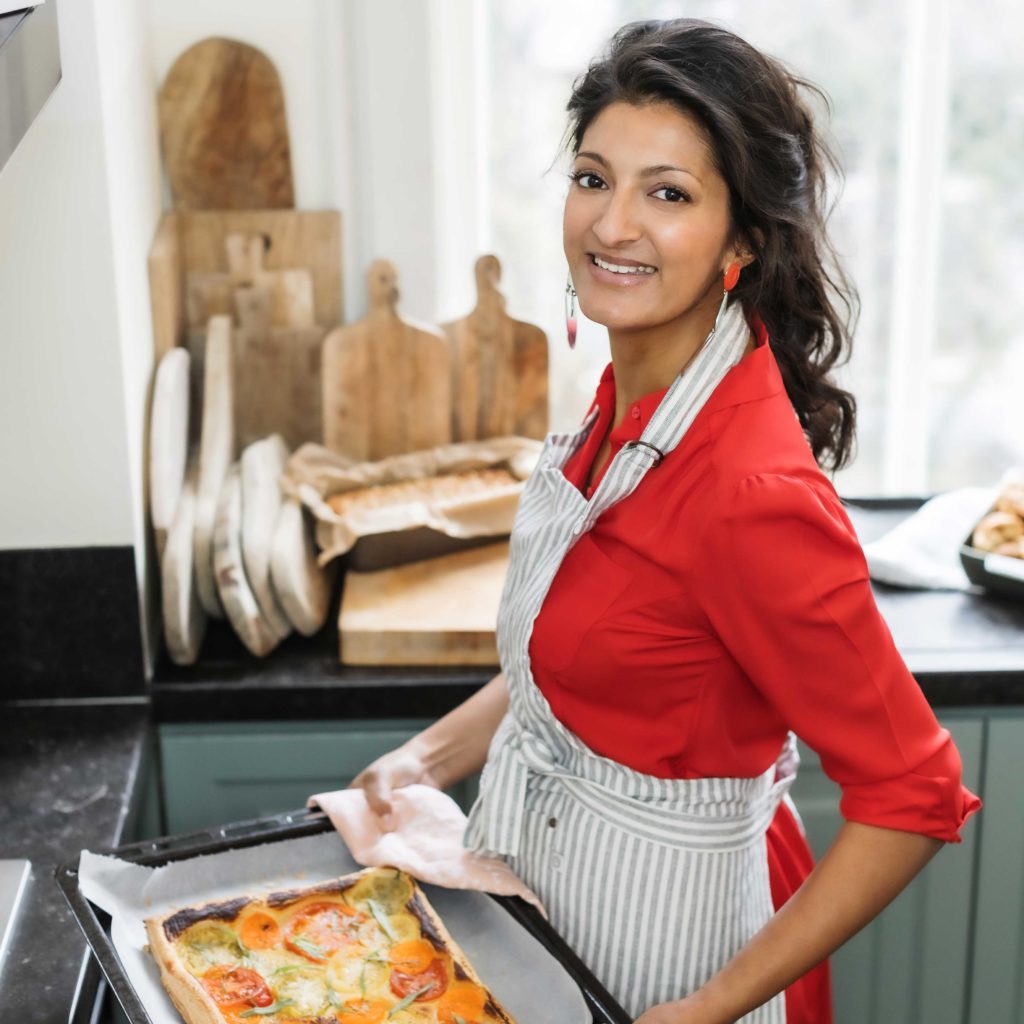 Dinner with Rukmini
Browse all of the recipes in Rukmini Iyer's cookbooks by ingredient.
Preview
Chermoula-Dressed Sweet Potato and Shallots with Pomegranates and Mint
Introduction
Think about a good, fresh pesto, then think about it made with coriander, mint, preserved lemon and warming spices. Voila! – you have chermoula, a North African herb-and-spice mix. It's wonderful as an accompaniment or dip for pretty much everything that comes off a barbecue, and particularly charred sweet potatoes and shallots, as in this recipe.
Ingredients
sweet potatoes, halved
echalion shallots, whole, unpeeled
olive oil
sea salt flakes
pomegranate, seeds only, to serve
For the chermoula:
fresh coriander, leaves and stems
mint, leaves only
ground cumin
ground paprika
garlic, peeled
olive oil
sea salt flakes
preserved lemon or ½ lemon, zest only
white vinegar
Preview
This recipe is a preview