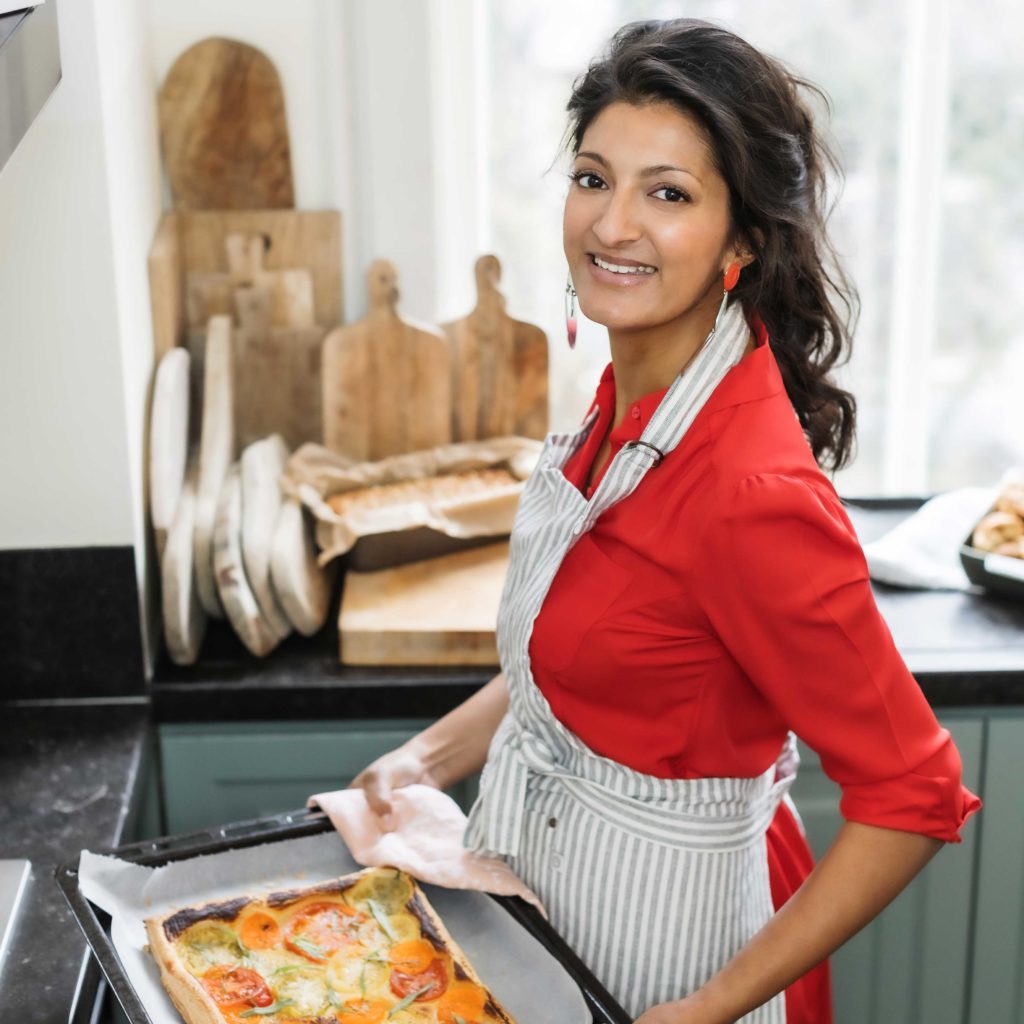 Dinner with Rukmini
Browse all of the recipes in Rukmini Iyer's cookbooks by ingredient.
Preview
Cauliflower, Onion and Bread Pakoras
Introduction
You can make pretty much anything into a pakora – potatoes, aubergines, prawns – but I was intrigued when my mum told me about bread pakoras. Use something fairly robust, like sourdough, which retains a lovely texture inside the crisp shell. If entertaining, you can make up the batter and prepped veg in advance, then dip and fry like a pro with your first round of drinks. Serve as soon as they come out of the pan, with coriander chutney or yogurt alongside. Sriracha is also a good call.
Ingredients
gram (chickpea) flour
rice flour
water
small cauliflower, cut into small florets
good stale bread, crusts cut off, cut into cubes
onion, fairly thinly sliced
Storecupboard:
sea salt flakes, plus extra to serve
mild chilli powder
asafoetida (optional)
sunflower oil, for deep-frying
Preview
This recipe is a preview