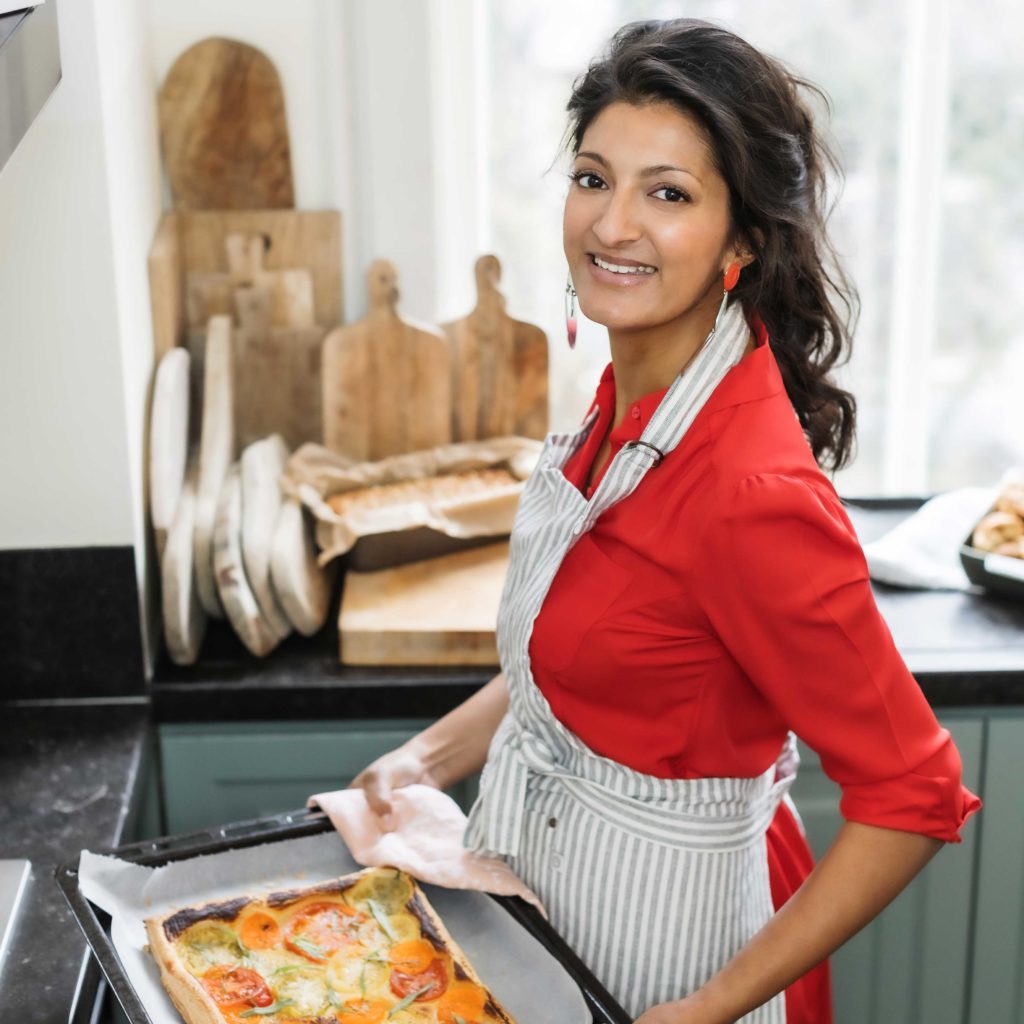 Dinner with Rukmini
Browse all of the recipes in Rukmini Iyer's cookbooks by ingredient.
Preview
Black Pepper, Cheddar and Sage Muffins
Introduction
I couldn't have a chapter on muffins without including savoury options, which between us are my favourite sort of muffin – as good for breakfast as they are for an afternoon snack. You could definitely think about making tiny versions of these in mini-muffin cups to hand around with pre-dinner drinks too – in which case they'll take no longer than 15 minutes in the oven.
Ingredients
self-raising flour
strong cheddar cheese, grated
baking powder
sea salt flakes
freshly ground black pepper
sage leaves, roughly chopped
olive oil
natural yogurt
milk
medium free-range egg, lightly beaten
For the topping:
cheddar cheese, grated
sage leaves
freshly ground black powder
Preview
This recipe is a preview