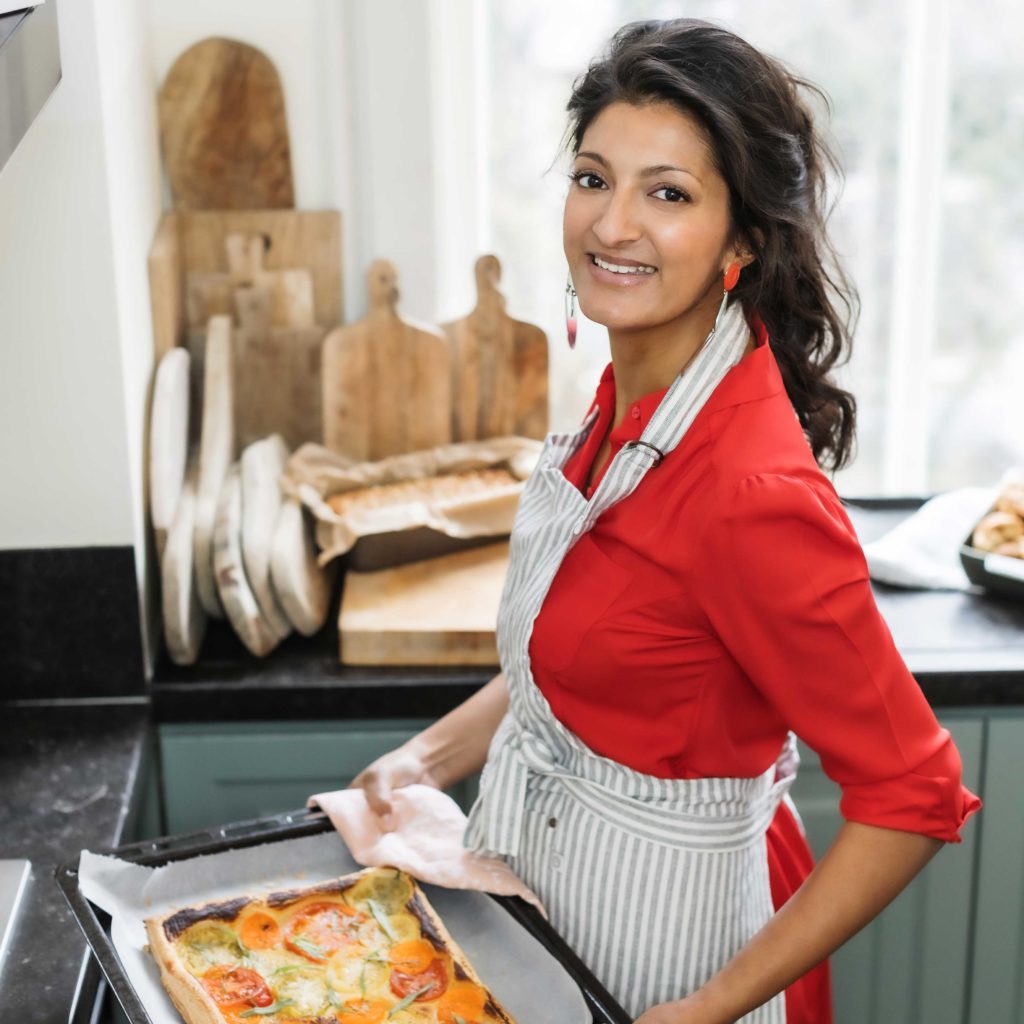 Dinner with Rukmini
Browse all of the recipes in Rukmini Iyer's cookbooks by ingredient.
Preview
Black-Eyed Beans with Tomatoes, Chilli and Ginger
Introduction
Galvin cooked at the house I stayed at in Kampala; she was inventive with her recipes, and her secret seemed to be to use more oil in a dish than we'd ever seen before (her pasta sauce was pretty much 50:50 tomatoes and peppers to olive oil, and delicious for it). I was delighted to find when researching this Ugandan bean recipe that one version called for 500ml oil – it wasn't just her! But I've toned it down to 4 tablespoons here – this is a rich and filling dish.
Ingredients
white onion, roughly chopped
red peppers, roughly chopped
garlic, grated
ginger, grated
paprika
ground cumin
olive oil
sea salt flakes
black-eyed beans in water
kidney beans in water
tomatoes
spring onions, thinly sliced
scotch bonnet pepper, pierced
lemon juice, to taste
To serve:
thinly sliced spring onions and rice
Preview
This recipe is a preview