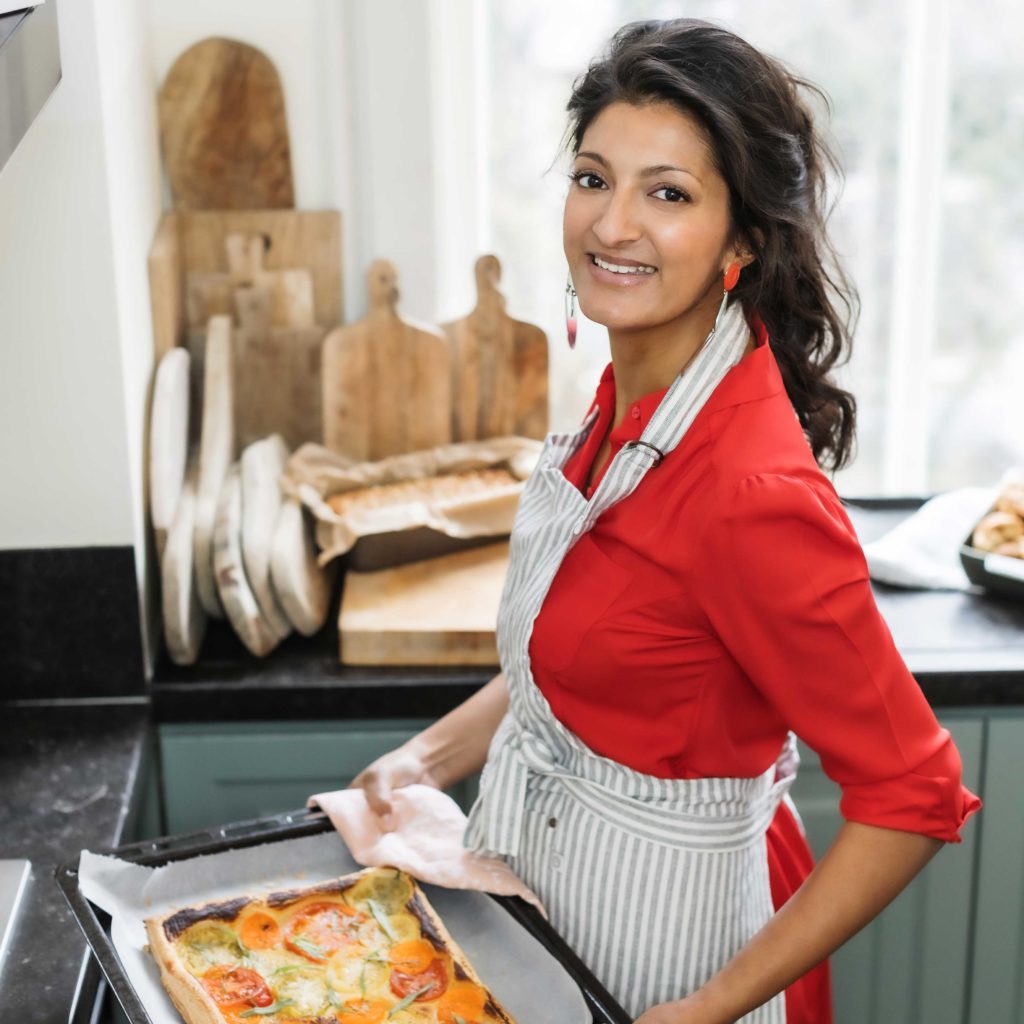 Dinner with Rukmini
Browse all of the recipes in Rukmini Iyer's cookbooks by ingredient.
Preview
Baked Avocado with Walnuts, Blue Cheese and Honey
Introduction
This is my nod to the classic eighties dish of stuffed avocado, which I always think of as very American after reading The Bell Jar as a teenager. Helpfully, this version has no crabmeat – it's a combination of the baked avocado stuffed with blue cheese and bacon which I had in Tennessee, and the (unbaked) version my mother used to make when I was younger with raisins, walnuts and Philadelphia.
Ingredients
walnuts
Roquefort or vegetarian blue cheese
yogurt
raisins
avocados, halved and stoned
smoked paprika or cayenne
chopped flat leaf parsley
baby leaf spinach
For the dressing:
olive oil
lemon, juice only
honey
sea salt flakes, to taste
Preview
This recipe is a preview