Whether you follow a vegetarian diet, or simply want to boost your meat-free repertoire with exciting new vege-centric dishes, this collection of cookbooks will provide all the inspiration you need.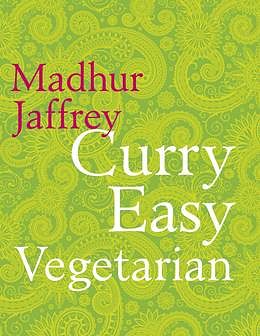 Madhur Jaffrey is the queen of curries and the world authority on Indian Food, having published over 15 cookbooks on the subject over the last 40 years. Following on from her bestselling cookbook, Curry Easy, Madhur is back with her beautiful new cookbook, Curry Easy Vegetarian, boasting over 200 brand new and meat-free dishes. 
RECIPE: Rice Flour Pancakes (click here)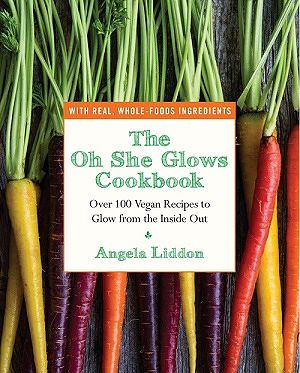 After a decade of struggling with an eating disorder, Angela Liddon vowed to get healthy once and for all, embracing whole foods that made her glow from the inside out. Five years ago, Angela started a blog, ohsheglows.com, to spread the word about her journey to health and the powerful transformation that food can make in our lives. Now, that blog has transformed into her beautiful first cookbook, Oh She Glows: Over 100 Vegan Recipes to Glow from the Inside Out.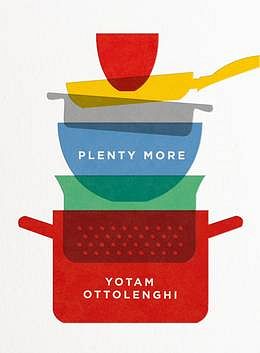 Yotam Ottolenghi's Plenty changed the way people thought about vegetarian cooking. Plenty More picks up where Plenty left off, teaching us120 more dazzling vegetable-based dishes and this time organised by cooking method. Grilled, baked, simmered, cracked, braised or raw, the range of recipe ideas in this fantastic book is just stunning. Find out more about this exciting new book with our exclusive Plenty More feature: behind the scenes with Yotam on the book photo shoot.
RECIPE: Aubergine and Black Garlic (click here)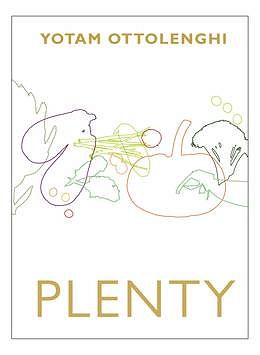 No-one has done more in recent times to revitalise vegetarian cooking in this country than Yotam Ottolenghi, and Plenty was the book that started the revolution. With page after inspiring page of recipes for all seasons and occasions, this is the book that got us all going crazy for previously unheard of Middle Eastern ingredients and inspired a new foodie verb: "to Ottolengh".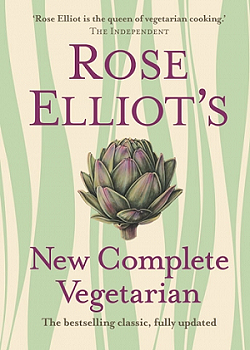 Rose Elliot's New Complete Vegetarian
Rose Elliot is rightly nicknamed The Queen of Vegetarian Cooking. She has been delighting non-meat eaters for years with her innovative and versatile recipes. This new, updated edition of her bestselling Complete Vegetarian cookbook is an essential kitchen companion for anyone wanting to expand their vegetarian repertoire.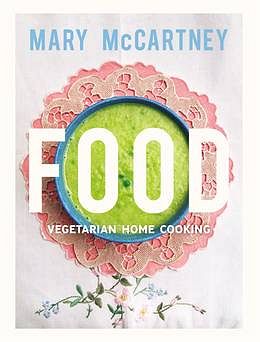 As the daughter of Linda McCartney, Mary McCartney grew up in a family in which vegetarian cooking was fundamental. Her mother's influence shines through on every page of this highly personal book, both in the recipes she inspired and in the touching family memories and photographs scattered throughout it.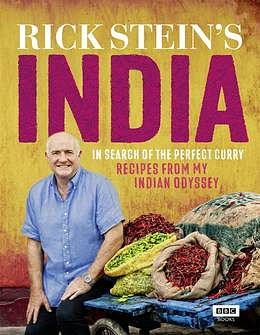 The book to accompany Rick Stein's hugely popular BBC series on Indian cooking is not a vegetarian book, but it is packed with wonderful meat-free recipes, all described in Rick's trademark accessible style. There are vegetarian recipes from across the sub-continent, showing off the rich variety of flavour and colour in Indian cooking.
RECIPE: Rick Stein's ultimate curry menu (click here)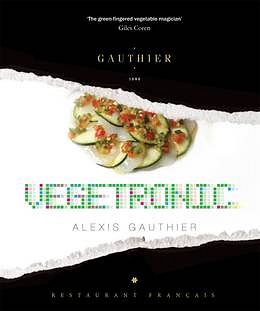 Alexis Gauthier is the Michelin-starred chef behind Gauthier Soho. His conversion to vege-centric cooking was triggered by a health scare; Gauthier was ordered by his doctor to cut down his meat intake rather than risk long-term health problems. From this, Vegetronic was born: a new bible for high-end, vegetarian fine dining. Meat does make an appearance in the book, but vegetables are the true star. Innovation is at this book's heart and, with Gauthier's skill and wit, every dish shines.
RECIPE: Oven-Baked Courgettes (click here)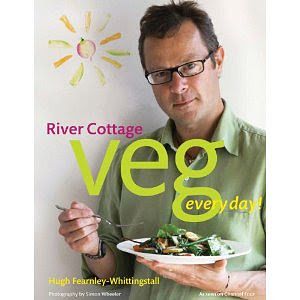 River Cottage Veg Every Day!
In 2011, Hugh Fearnley-Whittingstall dedicated an entire series of River Cottage to the celebration of vegetables. The wonderful book to accompany the series is packed with Hugh's typically straightforward, accessible dishes. This is everyday vege-centric cooking with sophistication: a real celebration of what vegetables can bring to everyday home cooking.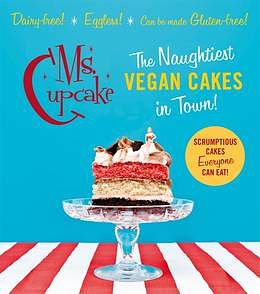 This wickedly decadent book is a 'must own' for anyone on a vegetarian, vegan or gluten free diet, or indeed, anyone with a sweet tooth! The recipes might be gluten and dairy free, but they look and taste spectacular as well as being simple to recreate at home.
RECIPE: Carrot Maple Nut Muffin (click here)