From light ricotta cheesecakes to velvety, creamy show-stoppers to vegan variations, these summery cheesecakes from the likes of Ottolenghi, Nigella and Ruby Tandoh are just the way to round off an al-fresco feast or a picnic in the park. 
Apricot and Amaretto Cheesecake from Sweet by Yotam Ottolenghi & Helen Goh
Sweet amaretto is made from a base of apricot kernels and bitter almonds, which works wonders in this baked cheesecake with roasted syrupy apricots and roasted almonds, spiked with orange zest and vanilla.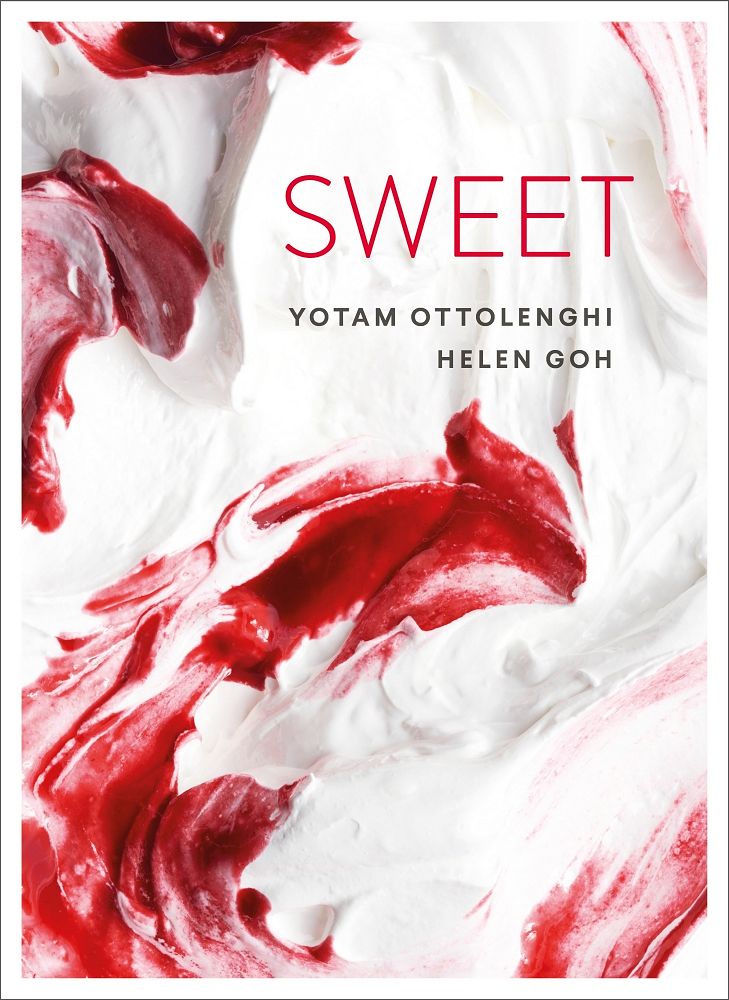 Sweet
Ottolenghi's cakes, bakes and desserts
Inspiring ideas for edible gifts
Dinner party and occasion showstoppers
Blackberry Ricotta Cheesecake from Ruby Tandoh's Crumb: The Baking Book by Ruby Tandoh
"Ricotta gives a less smooth texture than the heavier cream cheese, but the taste is cleaner, allowing the fruit to really shine", says Ruby who makes a simple blackberry syrup to swirl through the cheesecake filling. A wonderful way to make the most of a blackberry glut this season. 
Order a copy of Ruby Tandoh's Crumb here.
Frozen Banoffee Cheesecake from 5 Ingredients Quick & Easy Food by Jamie Oliver
Turn a bunch of overripe bananas into this easy, make-ahead dessert, with a chocolatey Hobnob base and a caramelly banana filling. Just 20 minutes prep time and five ingredients. 
Order a copy of Jamie's 5 Ingredients here.
Baked Blueberry Cheesecake from Vegan Comfort Classics by Lauren Toyota
"Making a vegan cheesecake that is indistinguishable from a cheesecake made from actual cheese is no easy feat. But this is The One, guaranteed", says Lauren Toyota who has made a tangy, creamy, lemony cheesecake that combines cashews, tofu and vegan cream cheese. Top with your favourite fruit compote.
Order a copy of Vegan Comfort Classics here.
Raspberry Cupcake Cheesecakes from Good Food, Sorted: Save Time, Cook Smart, Eat Well by Chris Bavin 
These individual cupcake cheesecakes are made with lighter cream cheese for a slightly healthier twist on an indulgent dessert. With a raspberry and lemon filling, these are great little treats for a picnic.
Order a copy of Good Food, Sorted here.
Raw Lemon 'Cheesecake' from Livia's Kitchen by Olivia Wollenberg
Soaked cashews are used here to create a thick, creamy texture without the dairy. With a rich Medjool date and pistachio base and a zesty coconut filling, this is a frozen vegan cheesecake that everyone will enjoy.
Order a copy of Livia's Kitchen here.
White Chocolate Cheesecake from At My Table by Nigella Lawson
"The white chocolate is only a delicate presence here; nothing to offend a white-chocolate-hater", says Nigella of her elegant no-bake cheesecake with a gingernut base and a creamy, firm filling. Serve unadorned or with a sprinkling of pistachios and pomegranate seeds.
Order a copy of At My Table here.
Twice-baked Raspberry Ricotta Cheesecake from Konditor & Cook by Gerhard Jenne
With the flavours of an Italian country garden, Gerhard Jenne pairs lemon thyme-infused pastry with a lemony ricotta-based cheesecake filling. Dotted with jammy, tart raspberries, this takes a bit more effort than your average cheesecake but it's definitely worth it.   
Order a copy of Konditor & Cook here.
Corsican Baked Cheesecake from Ainsley's Mediterranean Cookbook by Ainsley Harriott
A bit of a cross between a baked cheesecake and a flan, this zesty, fluffy and light dessert doesn't have a biscuit base so it's a great one for anyone avoiding gluten. This Med-inspired bake is spiked with Corsican myrtle liqueur or limoncello for an aromatic finish.