If you're cooking from your store cupboard and have lentils at your disposal, there are few better ways to make them sing than a delicious dal. Hearty, substantial and soothing, it's a dish for our times, especially given how well it lends itself to a big batch cook up you can then use to stock your freezer with. Here are 7 of our favourite recipes.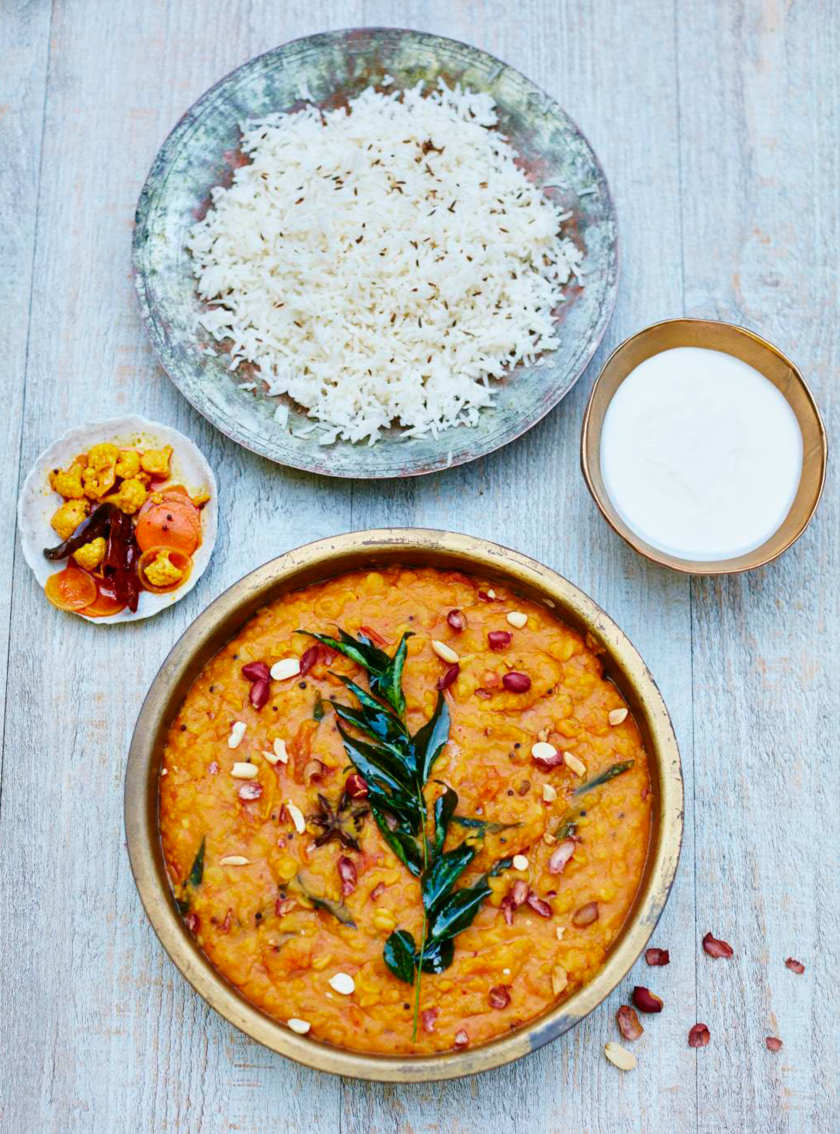 Gujarati Dal from Fresh India by Meera Sodha
Meera Sosha's Gujarati dal is layered with flavours of star anise, cumin and clove, and topped with peanuts for added crunch.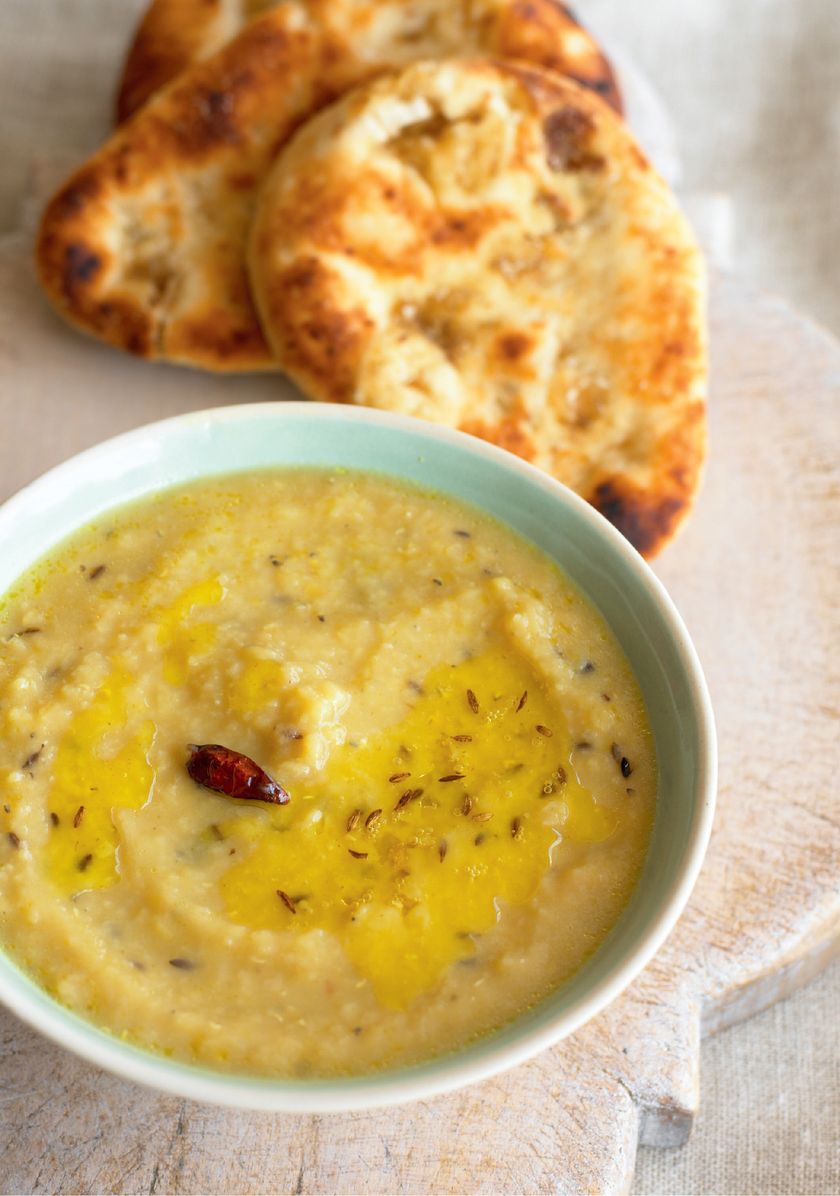 Masoor Dal from My Kitchen Table - 100 Weeknight Curries by Madhur Jaffrey
An authentic classic from Madhur Jaffrey that results in the creamiest, most fragrant masoor dal.
Get your copy of My Kitchen Table - 100 Weeknight Curries here.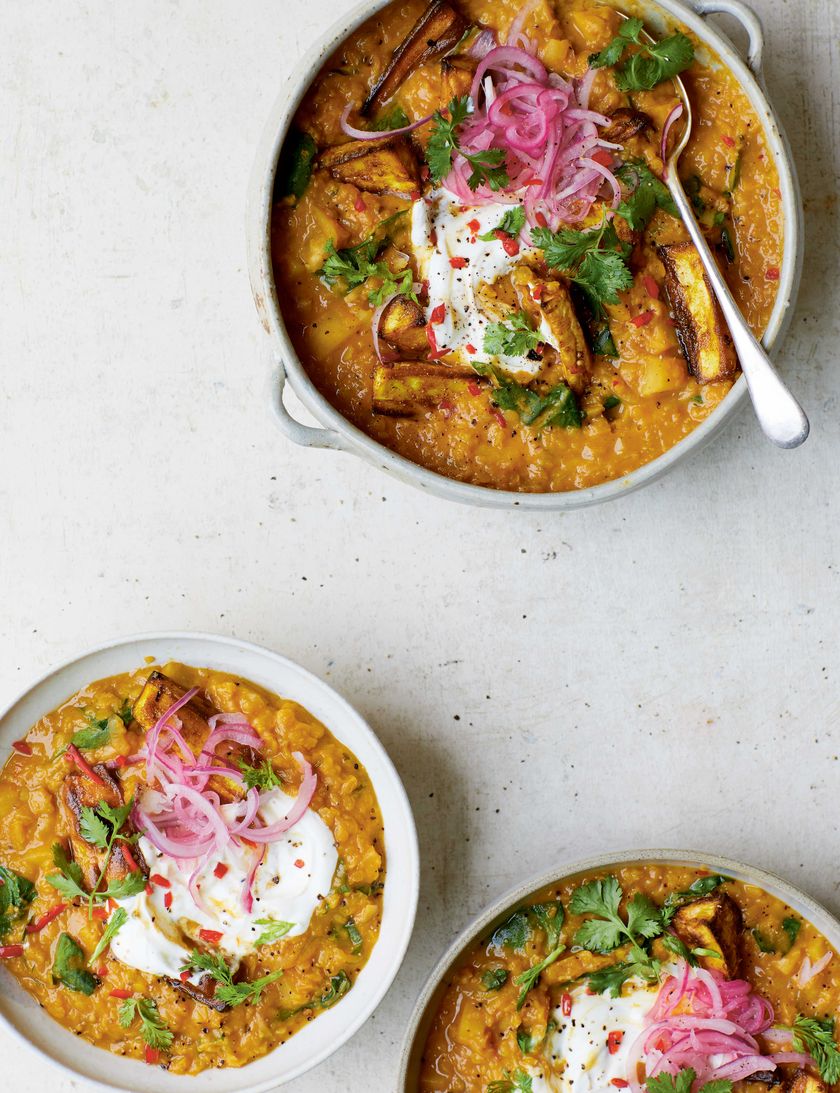 Parsnip Dahl from Eat Green by Melissa Hemsley
With the sweetness of parsnip and the fresh tang of pickled onions, Melissa Hemsley's dal is full of vibrancy.
Get your copy of Eat Green here.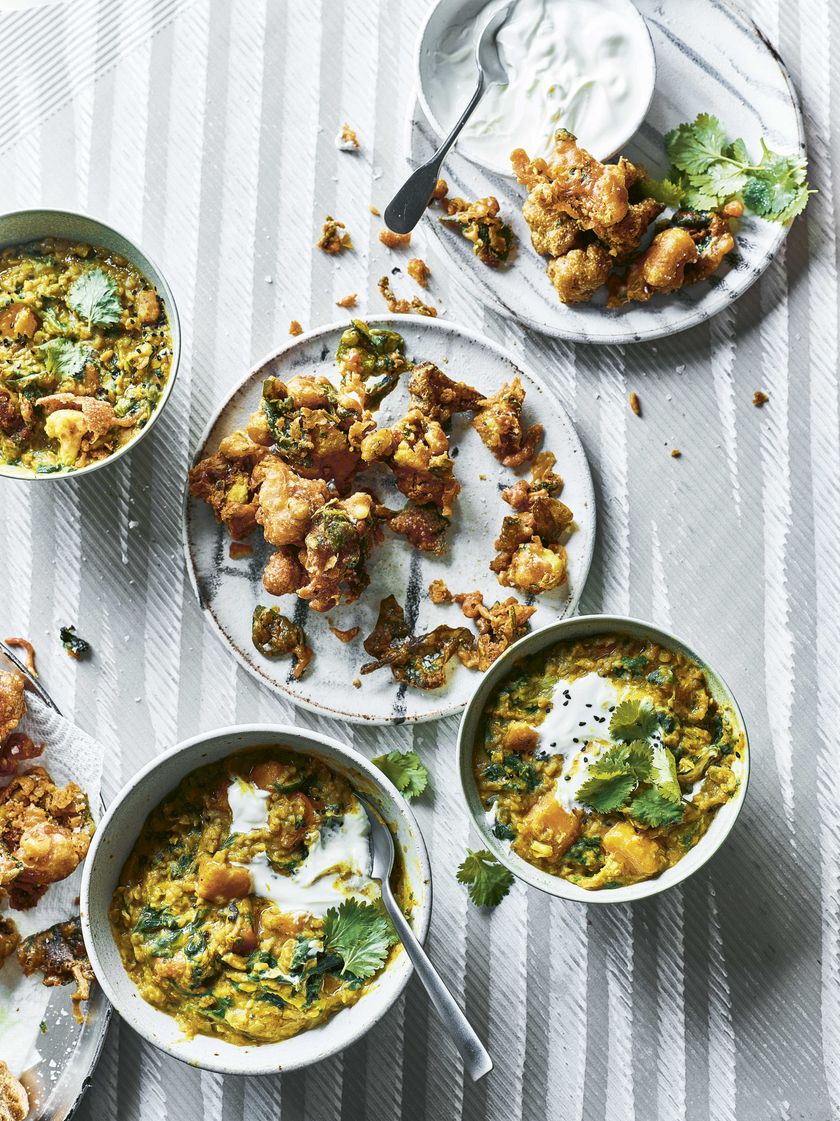 Squash and Sweet Potato Dal from Green by Elly Pear
Elly Pear's base recipe of squash and sweet potato dal is given added crunch with a side of cauliflower and spinach pakoras.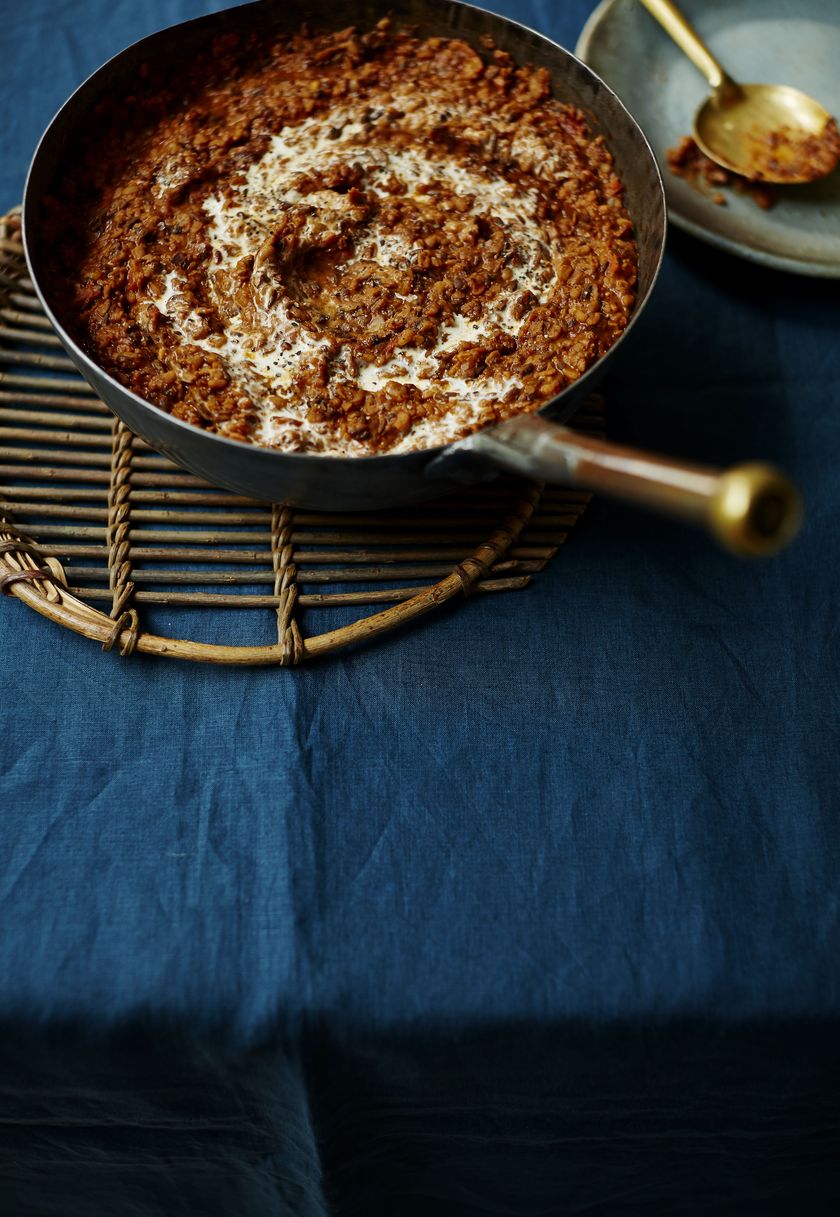 Black Dal from Stirring Slowly: Recipes to Restore and Revive by Georgina Hayden
Georgie's creamy black dal is comfort food defined. Cooked low and slow, it's the perfect recipe for when you have a little more time to spend in the kitchen.
Get your copy of Stirring Slowly here.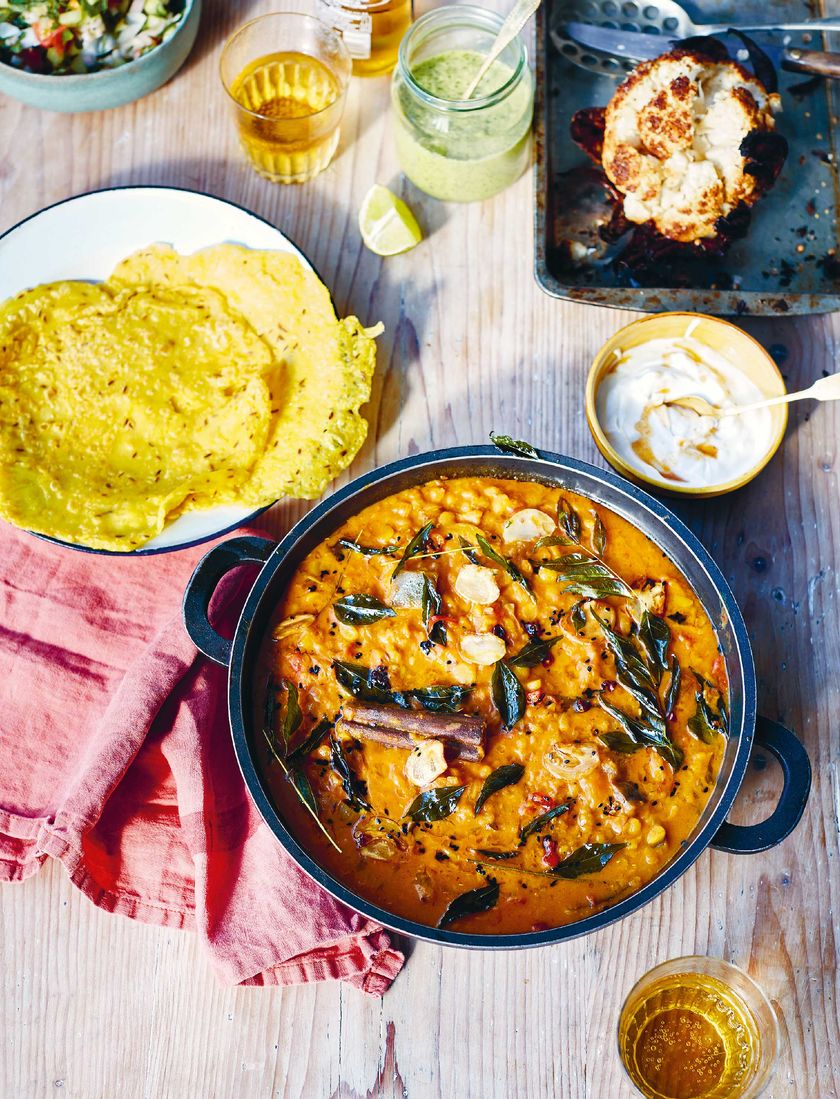 Aubergine Dal with Crispy Cauliflower by A Love of Eating: Recipes from Tart London by Jemima Jones & Lucy Carr-Ellison
This heavenly recipe from A Love of Eating centres around a delicious dal sweetened with dried apricots. We love the array of accompaniments you can serve alongside it depending on what you have access to, from a zingy green chutney to a whole-roasted cauli.
Get your copy of A Love of Eating here.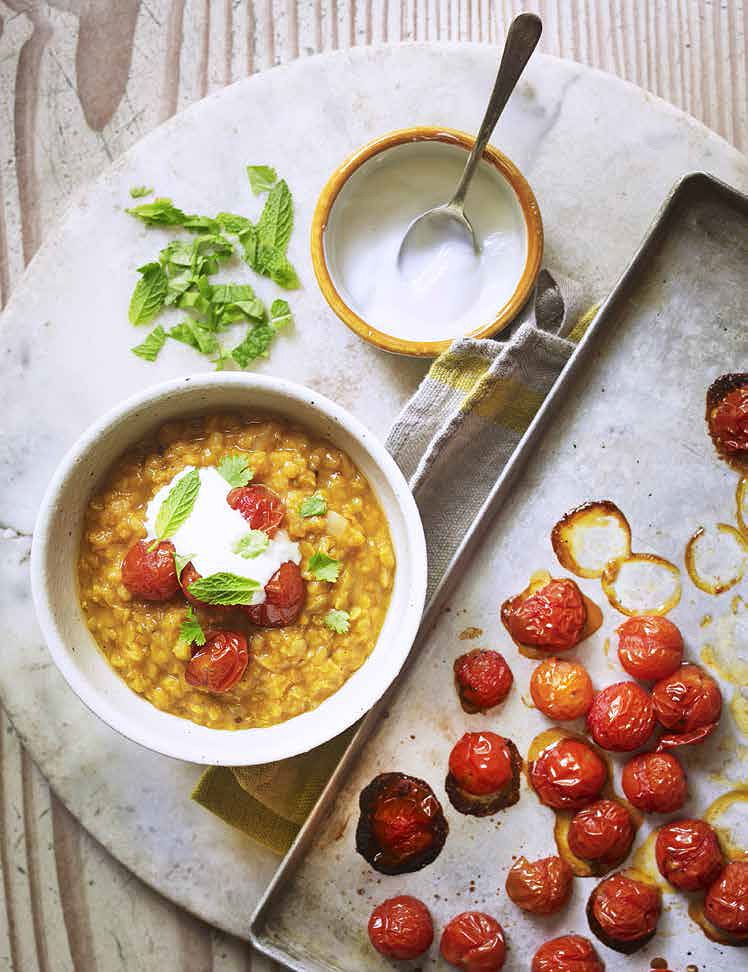 Dahl with Roast Tomatoes from Fertile by Emma Cannon
If you can't enjoy the sunshine outside, bring it indoors, with this bright dahl served with sweet roasted tomatoes.